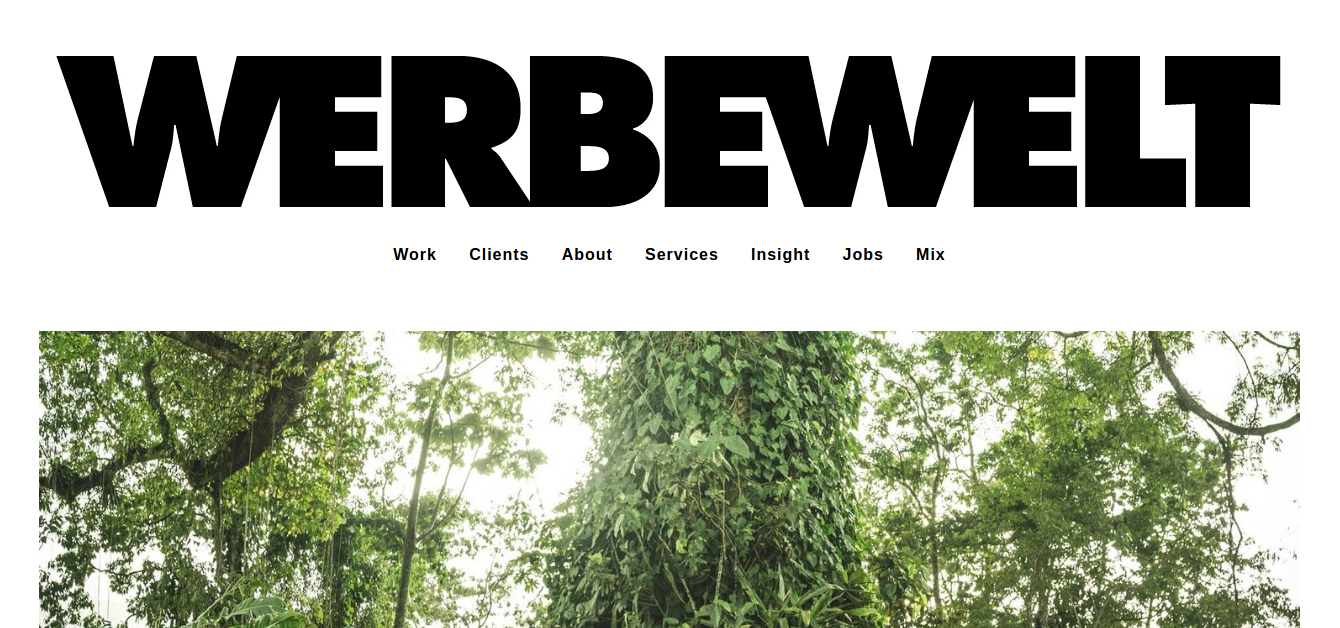 Creative Agency WERBEWELT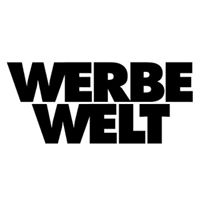 Country: Germany
City: Stuttgart
Services Provided: Branding, Integrated Communications, Public Relations, Digital Platforms & Commerce
Full Address: Schloßstr. 70 70176 Stuttgart Germany
About the Agency
If you are looking for a creative web agency that has new and fresh ideas, then you have to see Werbewelt. This is a German agency creative that offers its services worldwide. Werbewelt is located in New York, Munich and Stuttgart. Its vision is to create ideas according to time, to what today demands so that their clients will be more globally competent. Regardless of the pressure in time and tightness of the budget, this agency will still help you reach your business goal.
This creative media agency makes what is important; it always takes note of relevance at present that can be further developed over time. It makes a connection between the people to brands. And the brands that you will see here are those that are actually known, not only locally but also in the whole world. Through Werbewelt, these brands did not only have increased sales but also achieved brand value sustainability, which is necessary to have.
Brands are given media opportunity to be known globally. This is possible through its effective methods and formula to make creative campaigns and ways for sustainable brand strengthening. With Werbewelt, it assures you of two things, first, creativity and second, relevancy.
Creativity is manifested on its fresh ideas that change from time to time, depending on what is in demand now. Relevance, on the other hand, is needed because of the changes, ideas have to adapt easily to what the world needs. Some of their clients include Manhattan Cosmetics, Astor, Rolf Benz, Hugo Boss, Luisa Cerano, Steinel and Sally Hansen.
Short History
This creative design agency is made by the great minds of Tobias Ulmer and Wolfgang Benz. It has been in business since 1995. The company is established by two words in their minds, relevance, and creativity. The company makes it a point to give emphasis on these two words that are the main reasons they have created the digital company.
At present, Werbwelt has already been awarded in international creative competitions such as ADC Europe, New York Festivals, Eurboest, Multi Media Award and Shoplupe for its works. With these awards, Werbewelt is motivated to go beyond their limitations so that they can help their clients and future customers also go as high as they dream of for their business. Werbewelt aims to be internationally successful, and comes up with these are the victories of their clients. The clients' successes are Werbewelt's achievement and pride.
About the Team
The team is composed of various individuals that are creative, innovative, and knowledgeable of brands and have fresh minds. Werbewelt makes it sure to employ those who are educated and usually are majors of communication and marketing, passionate about what they do, friendly and approachable, adaptable especially to what are new today, open minded, always prepared and have standards for their works. There are more or less 80 employees collectively in its offices in located in Stuttgart, Munich and New York. The team is very confident that it will give you the standards you demand and help you reach your individual or company goal.
Services
Werbewelt primarily offers four services: these are branding, integrated communications, public relations, and digital platforms and commerce.
Branding: It is about the creation and development of a brand's design, portfolio, and strategy.
Integrated communications: This service is all about consumer engagement, social media, campaigning and digital marketing.
Public relations: They can help here through blog, online, event or the classic ones.
Digital platforms and commerce: websites, shop concept and design, business modelling, and multi channel commerce fall in this service.
Other Services of Werbewelt are video and animation.
Some Examples of Their Work
This is just an overview of Werbewelt. If you are interested in the company, you can check their website online and you can contact them by phone or visit their offices personally. They are also on social media sites like Facebook and Instagram. Visit their pages so you can get to know them more and you will be updated of their new services. If you want to have a growth not only in your sales but also to prepare your business' future, then consider to avail the services of Werbewelt and be ready to be known and be competitive globally.
Hire the best creative web agency today!