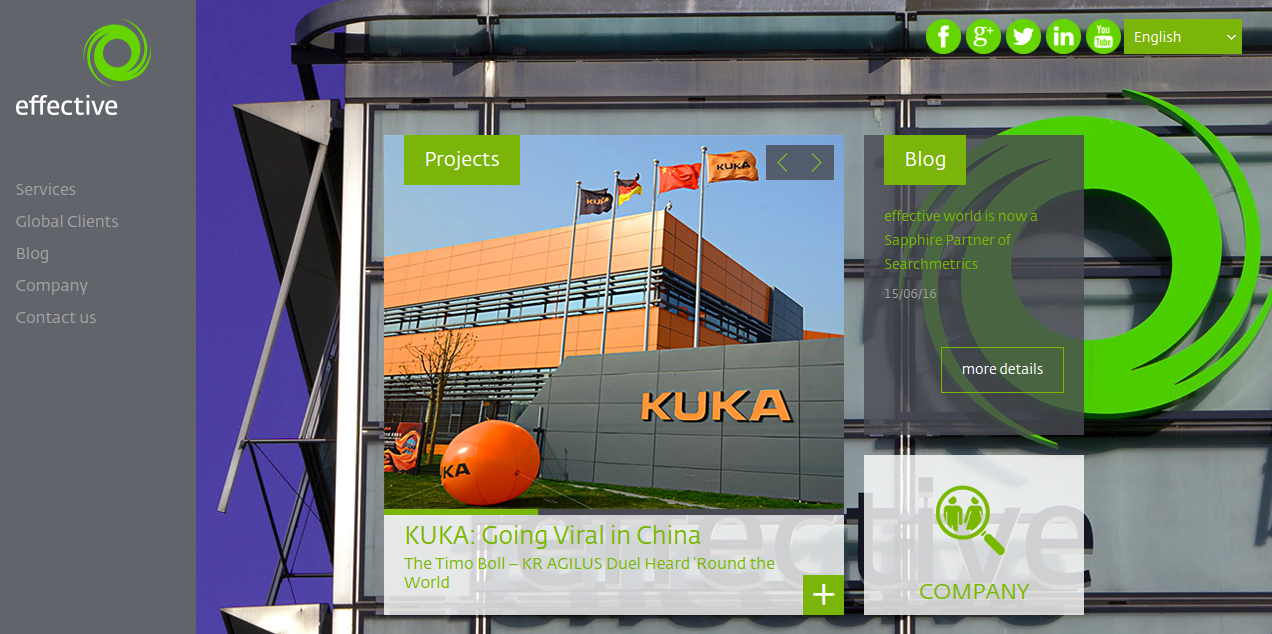 Creative Agency effective world Group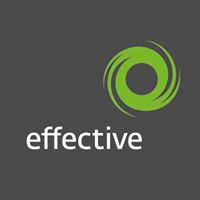 Country: Germany
City: Shanghai, Istanbul, Mannheim, Paris, Sevilla, Rockville
Services Provided: Consulting, Online Marketing, Controlling & Analysis, Design & Video, Internet Technology
Full Address: L13, 3-4 68161 Mannheim , Germany
About the Agency
Effective World is an online creative agency that provides a wide range of services from strategic and conceptual consulting to operational implementation internationally. This is the creative agency that has been offering their work through process standardization and automation with consistent controlling for individuals.
Market leaders of companies worldwide also avail of their services for growth strategies. The effective world has subsidiaries in Rockville/USA, Istanbul, Shanghai, Seville and Paris, which enables the agency to provide global strategies worldwide. The clients of this creative agency design are able to reach their goals and become competent. Aside from global strategies, they also focus on project management. Through the subsidiaries and regional operations, the agency is enabled to serve their clients whichever country they are from. So, Effective World is not only for international but also for local markets.
Short History
The company has been established in 1998 and it became an effective virtuelle KonzepteGbr. It has started making e-commerce projects in the next year like online shops and live auctions. Online marketing became the agency's second primary expertise.
The agency then started several projects in the areas of online marketing and internet technology, giving emphasis on German export industry. Later on, it was launched in Germany. In 2007, it was established in China, in the same year, Google Professional was also used. Other subsidiaries became effective in 2009 in France; 2010 in Turkey; 2011 in Spain; and lastly 2014 in Rockville/USA. In the year 2012, the Institute of Intercultural Competence was established effective in Mannheim, Germany. The agency is a partner of Sapphire Partner Searchmetrics, Inxmail and Kuehlhaus. It is also a member of BVIK. At present, the company has been serving more than 30 countries worldwide.
About the Team
This digital creative agency is composed of individuals that are professional and have innovative minds. They crave for challenges that will help them optimize their skills. It is headed by Hermann Bareis as the Chief Executive Officer. Aside from being the founder of effective GmbH, Bareis is also accountable for the sales, HR, marketing and business development. Other creative and responsible persons composing the company are Steffen Schwarzenberger, the Chief Operation officer who is also in control of global process strategy and optimization; Ariane Bareis, the Director Finance; and Tania Muñoz Meza, the Director Controlling. There are also managing directors for the company's subsidiaries in China, France, Spain, Turkey and USA.
Services
Effective World offers primarily consulting workshops, controlling analysis and Intercultural Competence.
Consulting workshops: This service is composed of online marketing. Online marketing if offered to more than 60 countries worldwide. The company has online marketing specialists for consulting and interactive workshops, which is available for all stages of your operations to achieve your goals. The matters are from media planning to the newest developments in online communications.
Consulting analysis: It is used to measure the quality, potential and efficiency of your online marketing campaign. This will assure the competence and broadness in the analysis of your needs. Your business will be checked continuously, and you will be provided for detailed reports to know your own progress.
Intercultural competence: Lastly, it is offered by the company. Intercultural Competence of Effective World studies very well the intercultural aspects of online communication.
Intercultural competence is composed of:
Design for webs, banners and PowerPoint templates
Video production for products, corporate, HR and Events like exhibition openings, and company and trade fairs.
Internet Technology for the implementation of web architectures
Other services include:
Market Analysis and Research which is for sales and advertising
Website Analysis for internet optimization, communication methods that are of high standards like call to action, site visibility, semiotics and usability tests; and environmental analysis
Some Examples of Their work
These are the sample works of Effective World you can check online.



Effective World is an international agency that serves a variety of services that help you with your needs and reach your goals. These are just some information about Effective World. If you want to get to know about the agency, check their website and avail of their services to become globally competent. You can also contact them easily through their website.
Learn more about this online creative agency today!