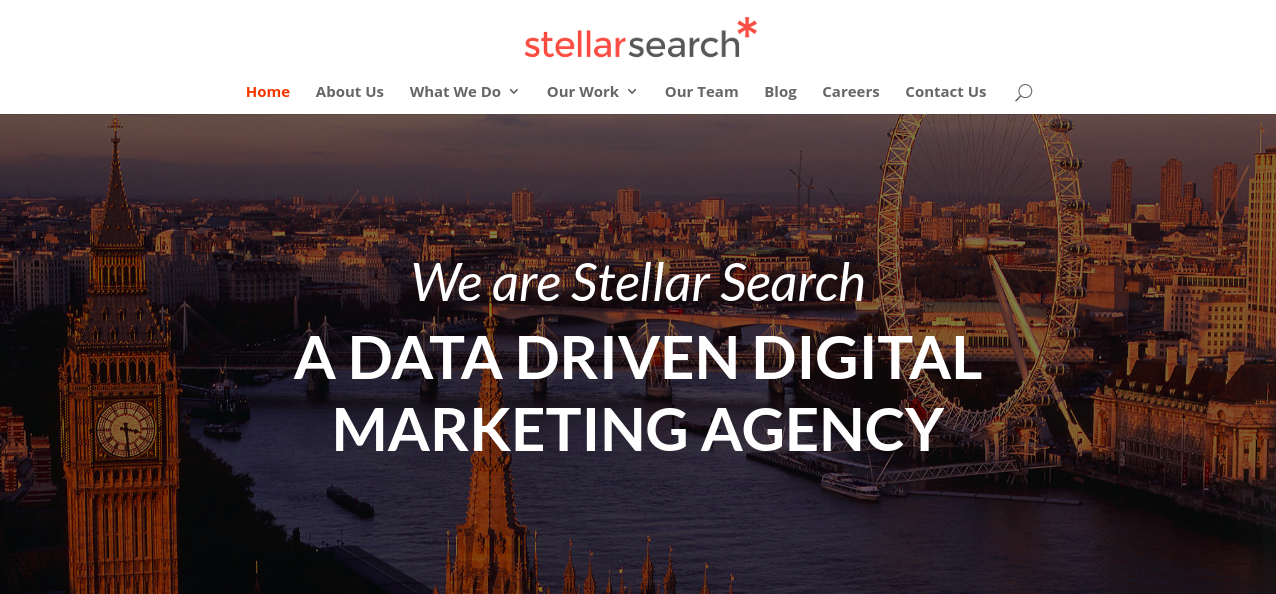 Online Creative Agency Stellar Search

Country: UK
City: London
Services Provided: PPC Management, SEO Optimization, Online Marketing, Digital Marketing, Google Analytics, Shopping Campaigns, Paid Social Management
Full Address: Stellar Search Interchange Atrium, The Stables Market, Chalk Farm Rd, Camden, London NW1 8AH.
About the Agency
Stellar is a creative company that operates by the meaning of its name – exceptional. It is an agency with remarkable experience and technical skills in providing brand management, digital marketing, and customer services. The company employs multilingual digital strategists that help your brand communicate with your customers across the globe.
The agency has deep experience in conceptualizing digital strategies to ensure that your brand has the advantage against it competitors online and offline. Its robust approach to brand marketing enhances your business performance and lessens campaign disruptions.
Short History
Stellar Search was established in 2008. Since then the company has become an agency and digital go-to of many companies and brands in the country. Its widened experience and technical expertise in search engine optimization has expanded the company's client network. Clients came knocking at the door as well as referrals from satisfied customers.
About the Team
The company is led by its founder and CEO Stelios Paradalakis. Together with him is a team of experienced, highly skilled, and dedicated professionals who work hard in providing the best digital marketing services to their clients.
Services
Stellar Search knows digital marketing well than any other agencies in the market. It offers services to help clients maximize their brand potential by exposing them to the most effective media platform and pushing them closer to their customers. Among the company's online marketing services include digital strategy, PPC, SEO, Social media marketing, display and multimedia, shopping feeds, data analytics, and conversion.
Stellar Search is online creative agency that profoundly understands the digital channel marketing processes. The company helps clients maximize their budget by providing flexible but result-oriented solutions. Stellar analyzes your business' assets, weaknesses, and find possible solutions to convert them into potential market growth through seasoned business strategies.
Stellar manages Paid per Click (PPC) digital marketing approach to help promote your brand among your customers and convert their interest into potential brand loyalty.
The company uses SEO to driving online traffic directly towards your site. Stellar continues to challenge SEO's ability to guide your prospective customers seamlessly towards liking your brand.
This is the avenue where Stellar can widely promote your brand. The company conducts social review to identify which network suits your brand. From here, the team designs brand awareness campaign to communicate with your target customers. The team also manages the review process, refining data, and establishing fans base for your brand.
Stellar designs engaging digital display, films, and videos to help promote your brand effectively. These media provides real-time display and trusts to generate results when presented in proper forum and audience.
SEO helps in determining what your target shoppers want and how do they want it. Stellar makes sure that your brand uses the appropriate and effective marketing content to drive shoppers directly to your website. These content and ads are delivered in the form news feeds, shared links, and pay per click ads in the most visited networks such as social media.
Affiliate can be a challenging marketing approach, especially for the non-experienced agencies. But Stellar Search provides professional advice and guide clients to convert affiliations into brand promotion and possible purchases.
The company's team creates bespoke projects and campaigns based on the data gathered from analyzing your market and customer activities.
The company's Conversion Rate Optimization (CRO) approach improves your website conversion rate exponentially. This allows your brand to be seen and accessed by your customers. Once they have a clear understanding of your brand features, Stellar will be able to activate their interest and drive it towards possible brand loyalty – which is very high.
Some Examples of Their Work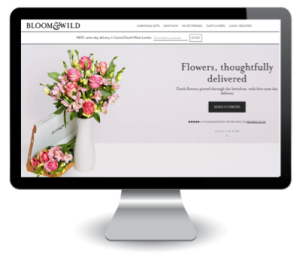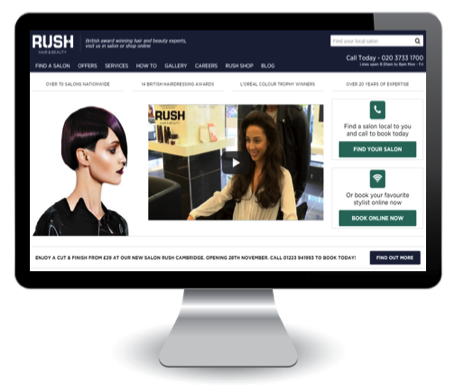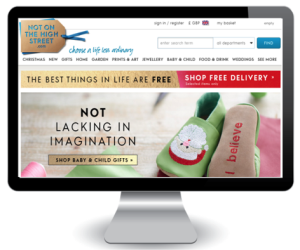 Stellar Search continuously explores effective ways to improve its client's brand by creating innovative ways to communicate closely with their customers. Your brand, like any other products can have a deeper connection with your target consumers through efficient digital platforms such as website, SEO, and social media. Working an agency creative as Stellar can help you utilize these media and use it on your brand advantage so do not miss the chance.
Find out more about an online company. Study your options well and hire the right one for you today!