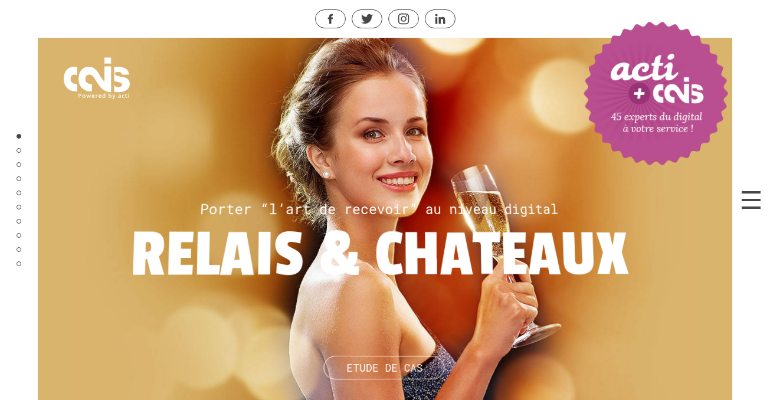 Creative Agency C2iS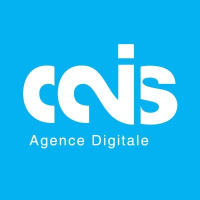 Country: France
City: Lyon
Services Provided: Design and UX, Web marketing, Technology
Full Address: C2iS 103 RUE VAUBAN 69006 LYON France
About the Agency
C2iS is the digital creative agency that brings stories into reality. Its headquarters is found in Lyon, France. It believes in the principle of "co-create" with its customers. It goes beyond the traditional ways of advertising and marketing. This creative production agency refers to its customers from time to time, together with its engineers, consultants, and designers.
C2iS specializes in web marketing, design, and websites. The vision of C2iS is to make marketing and advertising into digital. They make use of various devices from Smartphone sites, desktop websites, iOS, and tablet mobile sites to Android apps. The agency makes use of Drupal, Symfony, Apidae, WordPress, Magento, SynXis, Prestashop, City break, Alliances, HTML5, JS and CSS3.
Some of the clients of C2iS are Canson, Verbier, Northern Lyon, Azureva, Valley of Isere, The Pal, Manosque, CRT Bretagne, P'tit Dej-Hotel, and She Hotels. If you want to see more of the clients of the agency, you can check its website. The agency has also participated in Blend Web Mix, Paris Web, Les Academies Du Tourisme Numerique, Next Tourisme 2016 and School of left Tourism Only.
Short History
This creative design company was founded in 2003. Today, it is one of the leading digital agencies in France for marketing and advertising. It has been recognized as the agency of the year in 2012 and 2015.
Investigate more about marketing agencies, check out the Grand Union!
About the Team
The team is composed of experts and enthusiasts who share the same vision with Csi2 which is digital. It is joined by individuals who have different specializations. They are designers, integrators, consultants, front-end developers, back-end developers, technological experts, artistic directors, engineers, and ergonomists. They make designs and developments for various kinds of devices such as bots, mobile sites, applications, connected objects, and websites. There are 35 experts in C2is.
The team is led by its CEO, Benjamin Beaudet. Other members of the team are Olivier Fremont, Guillaume Ponthus, Emmanuelle Testut, Guillaume Manen, Stephanie Greco, Lauren Guitton, Raphaël Szymocha, Nicolas Philippe, and Clément Légeron. If you want to know more of the other members of the team, you can check them by visiting C2iS website.
Services
Advice: C2iS listens to your story and pays attention to every detail. With this conversation between you and the agency, the latter will be able to think of strategies and other pieces of advice appropriate for your brand's growth and development. The plans of the agency are not only effective in the beginning, but they are made with the possible circumstances in the future. The subservices

are Brand Strategy, Audit & competitive intelligence, Knowledge management, UX Strategy, Research & Analytics, and Strategic

plan

.

Design and UX: Designs are created not only for aesthetic purposes. They may give the first impression to the customers, but they are also useful to give life to your brand's personality. It is through design that your prospect customers will identify and remember you. It should leave a mark to your clients. They should remember you and distinguish you from the other brands. Designs are made according to your personality. C2iS also wants your brand to be reachable as much as possible. This is to promote your brand locally and globally. The sub services are Artistic direction; Ideas and concepts creation, Identity, Prototyping, and Web & App design Conception.
Technology: C2iS is very particular to the technology it uses for each brand. It sees that what will it will apply is needed and appropriate. The sub services are Back-end Development, Front-end development, CMS development using DRUPAL, WordPress and others, CMF Development, CRM, CRS integration, third-party applications, Web & iOS & Android mobile app, Social network integration, and Bots and Artificial Intelligence.
Other services: C2iS can offer are Web Analytics, Customer journey, and CRM Reflection.
Some Examples of Their Work
There are more works posted in C2iS website. There is also an application found in its website called White Papers of C2iS for easier download of its publication. From this app, the agency can also give you tips and practices for the development and improvement of your digital devices' performance. If you are interested in this creative web agency, you can visit its website. You can also visit its social media accounts for more updates.
Discover more about this digital creative agency today!