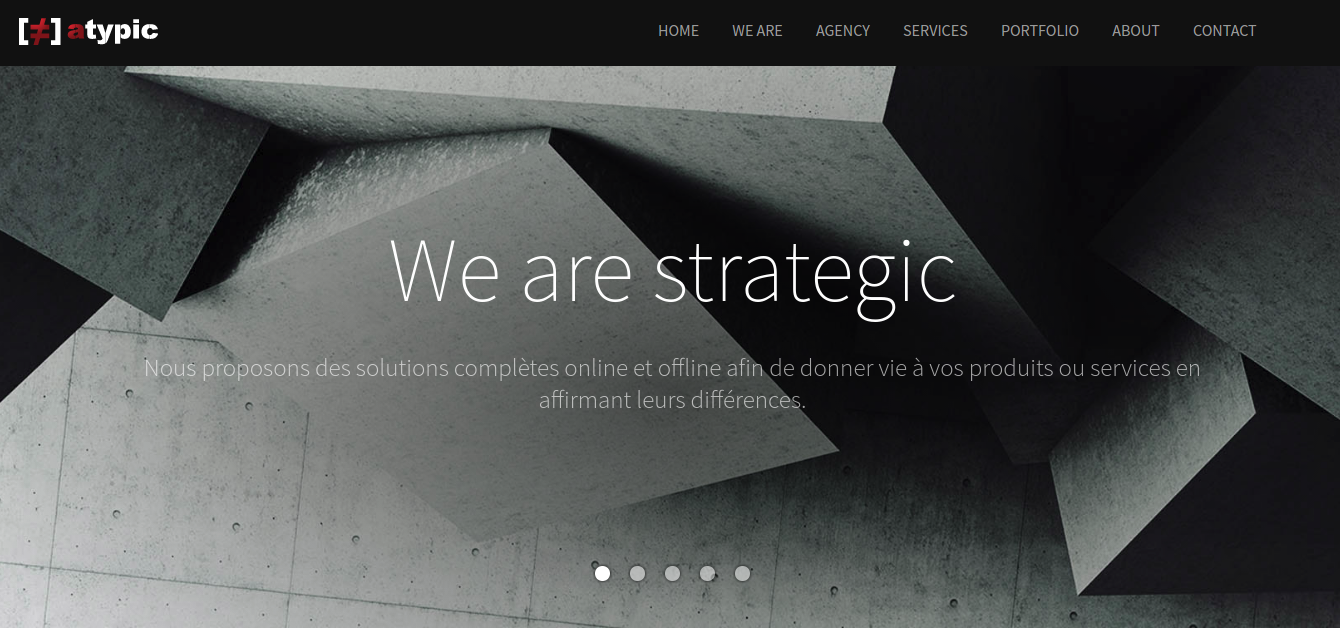 Creative Agency Atypic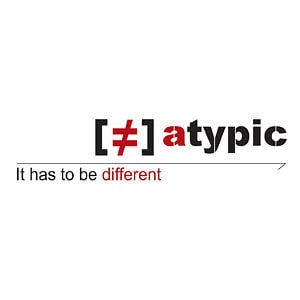 Country: Belgium
City: Ottignies-Louvain-la-Neuve
Services Provided: Digital Marketing, Strategy, Field Marketing, Identity & Packaging
Full Address: Granbonpré 6 1348 Ottignies-Louvain-la-Neuve Belgium
About the Agency
Atypic is an online creative agency that specializes in brand and corporate activation. The agency is located in Louvain-la-Neuve. The creative media agency has the mission to discover all possibilities where clients cannot see them. After that, they organize and link it to extract what is important.
Short History
The agency was founded in the year 2003. Over the years, they are offering online and offline solutions in bringing services or products to life at the same time affirming their differences.
Choose the best creative agency for your online marketing campaigns today, learn more about BBDO!
About the Team
This online creative agency is supported by 22 experienced communicators. The agency is offering online and offline solutions to their clients that is centered on message effectiveness that will be communicated to different sectors.
Their team approach allows them in reaching client's objectives:
Topic overview: Definition of sector context as well as client's objectives
Environment definition: Issue analysis
Answer the problematic: Proposal and research solutions
Meet client targets: The agency measure the packaging and ROI identity that identify clients' positioning that allows the agency to tell and construct story at the same time integrating formal solutions, be it verbal or graphic.
The agency makes inventive and intelligent images that are completely suitable to the values that will be transmitted before they deploy it across all necessary supports, whether it is online and offline.
Some of the tools that they will give to their clients include e-marketing, packaging, corporate identity, brand creation, mobile applications, video, motion design, SEA or SEO, mass mailing, social network management, digital marketing and creating websites.
Field marketing: Whether out or in-store, the agency's brand activation operations make visibility by differentiating and innovating dramatizations.
Digital team: In their digital team, they have Jeremy Robin, Laurent Lodomez, Elsa Hamin, David Hostaux and Jerome De Boysere.
Graphic team: In this agency creative graphic team, they have Renaud Claerbout, Sylvie Royen, Jonas Wilmart and Magdalena Wlodarczyk.
Account team: In the account team of the agency, they have Gwennaelle Niernaux, Sebastien Thinnes, Adeline Generd, Bertrand Dozot, Axelle Gontier and Thomas Paulus.
Strategic team: On this team, they have Pierre Mathelart and Simon Paulus.
Services
Digital marketing: There are numerous digital media and their potential is being irregularly used. The expertise and experience of the agency in digital marketing help clients in making the right choices. Web design, motion design, SEA campaigns, e-mailing or bannering are some of the examples of skills and tools that the agency offers to clients.
E-commerce: The agency provides a well design website that will surely increase the clients' chance of converting customer supports. Their core solutions include centralized customer data, inventory management protocols, process automation, logistics tracking and secure personal access.
Content management system: The agency will help clients adapt their content website so that the details will be relevant. Their content management system allows clients to make themselves content management.
Intranet-extranet: Whether clients choose dedicated server or cloud solution, the agency custom development team makes sure to meet clients' needs, whether it is about task management, multi-user data transfer management, planning management, centralized customer data and much more.
Global strategy: The communication will be nothing if the agency does not make differences in the client's story. Their team will help reveal clients differences as well as starifier them on achieving their objectives. The team will make sure to talk about their clients, their sector content, differences, values, goals, values and competition.
Field marketing: The agency ensures about maximum visibility.
Identity and packaging: Many people think that logo will be the first thing that consumer retains a brand, but it turned out that human memory retains than set of elements: color, form, verbal and texture.
Identity: This creative company develops client's brand or their corporate identity that needs methodological approach. Their team will analyze their client's needs. They create competition comparison, they define client's environment, they tell and build client's story by incorporating graphic, verbal or formal solutions. The agency creates inventive and intelligent images that are fully in line with values to convey. They offer brand and identity creation, global strategy activation, packaging design and corporate identity.
Some Examples of Their Work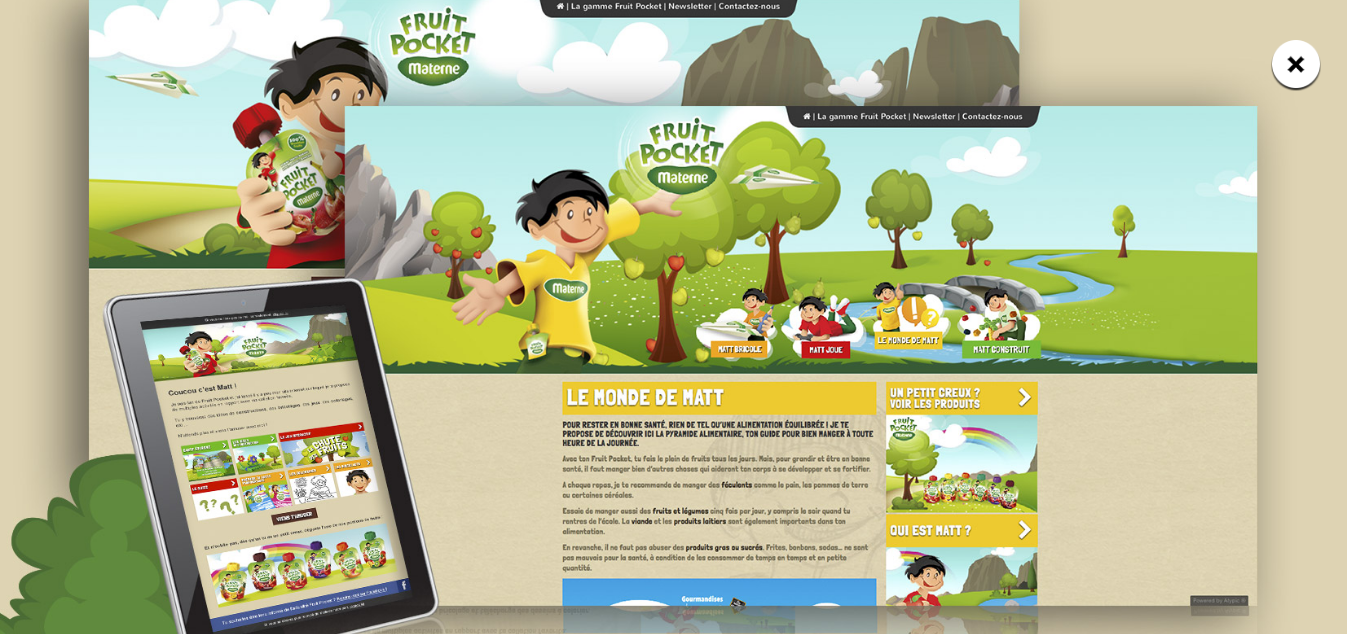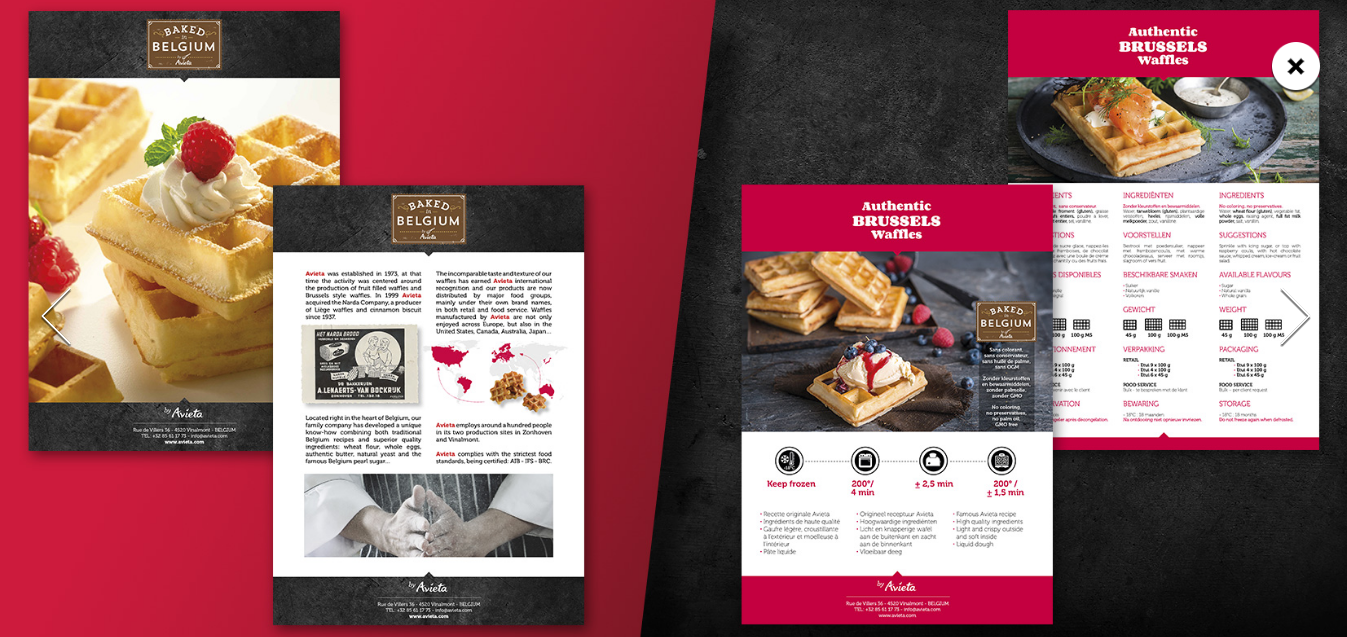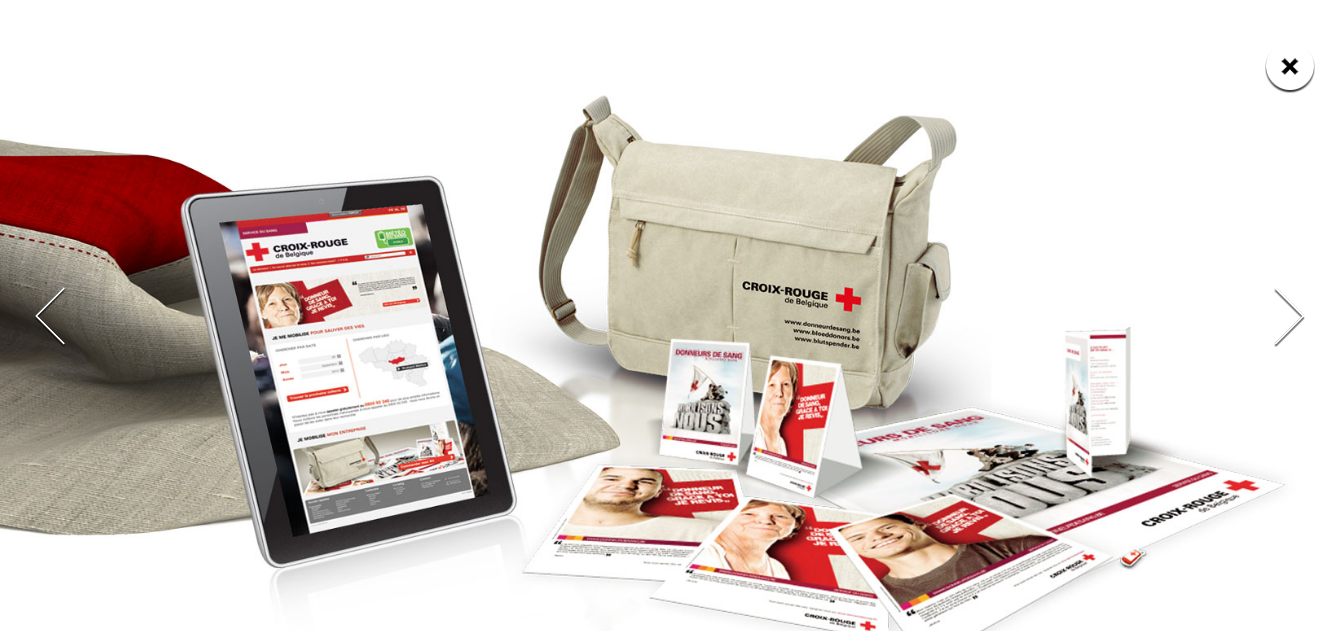 Atypic is one of the best communication agencies that you can rely whenever you need help in global strategy, site development, packaging design, identity and others.
Learn more about an online creative agency today!