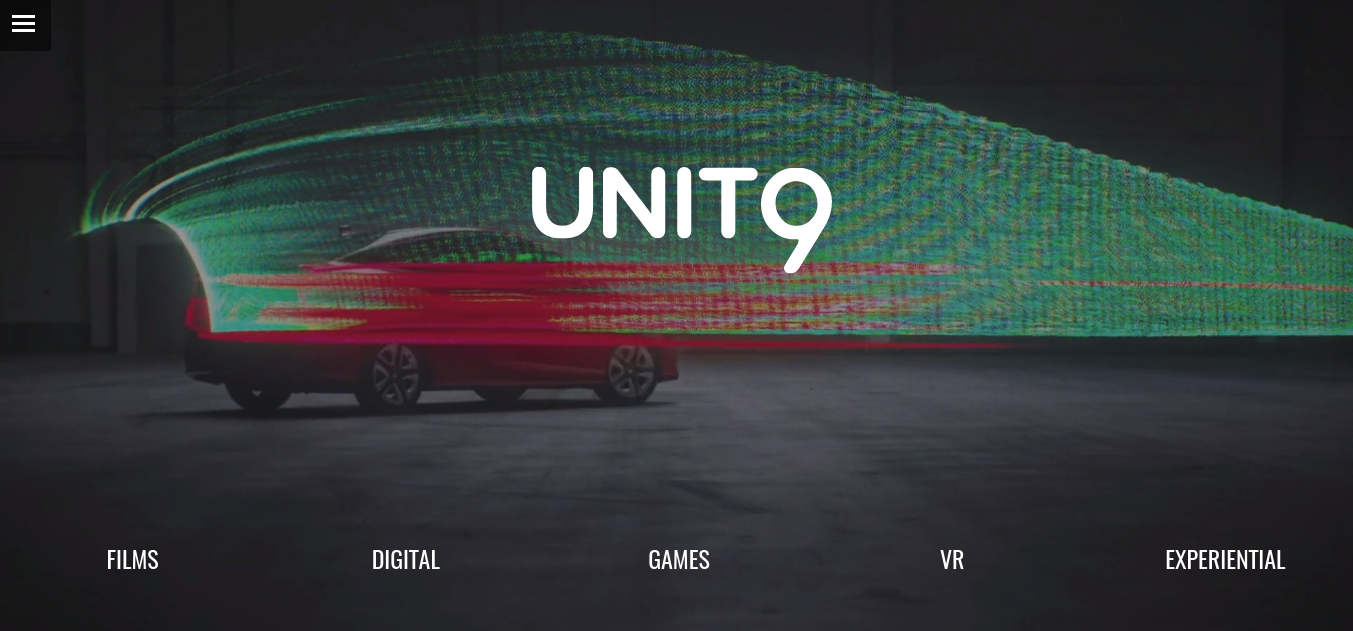 Creative Agency UNIT9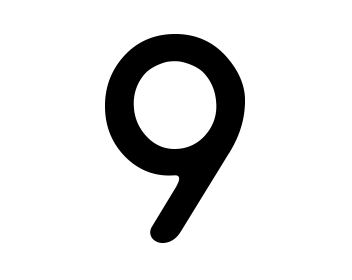 Country: Germany
City: New York, Los Angeles, London, Berlin
Services Provided: Films, Digital, Games, VR, Experiental
Full Address: 2-4 Hoxton Square London N1 6NU United Kingdom
About the Agency
Unit9 is a creative web agency that is described as an innovation studio, which makes cultural trends for brands. Unit9 is a company creative that redefines the meaning of popular culture. Video production agency brings what is trending in the most advantageous ways for the benefit of brands. With today's complexities, Unit9 makes it a point to make innovative content to have an easy access to the new audiences in the international level.
Unit9 has two visions, one is to reach a groundbreaking marketing experience, and second, it is to create new audiences. Audiences can be the new or the older generations. Businesses made by new generations will certainly like the services of Unit9. While the older generations will be able to realize what should they do to catch up with all the new things that are happening in the modern world. So, whether you are from the new or old generation, it does not really matter because Unit9 is always ready to serve you without any distinctions.
Unit9 specializes in Apps, Games, HTML5, Interactive, Marketing, Advertising, Unity, Virtual Reality, Production, and Technology.
The well-known customers of Unit9 that are still with it up to now are 2oth Century Fox, EA Games, Disney, Twitter, Channel Four Television, Ubisoft, o2, Philips, 5 Gum, Adidas, Nissan, Reebok, Domino's Pizza, Delta, Ford, Yamaha and Mini to name a few.
Short History
The creative company's history traces back in the year 1996. Since then, it has been providing services to many clients like designing, producing prepackaged computer software and also its development. Its headquarters is found in London, United Kingdom. Unit9's works have already appeared in many events and they have also been recognized by award giving bodies.
Some of them are The Daily Mail, New York Times, Business Insider, Wall Street Journal, BBC, CNN, Communication Arts, Ad Age, The Drum, Creativity, The Independent, The Guardian, Time, Rolling Stone Magazine, Engadget, Vogue, CNet, PSFK, Wired, Fast Company, Upworthy, Huffington Post, Mashable, TechCrunch ,Luerzers archive, and Creative Review and Contagious to cite a number of them.
Looking for the best online marketing agency for your next project? Check out rheinfaktor!
About the Team
The team is not just composed of ordinary individuals. Unit9 is formed by professionals who are skilled and have specialities, but with a common goal, and that is to help you reach yours. These professionals are product designers, architects, art directors, producers, film directors, engineers and gaming experts. The individuals composing the team combine all their resources to create strategies and ideas that are feasible and effective. Each of them complements each other. Employees are about 200 at the time of this writing.
Services
Films: This service includes storytelling and live-action in whatever channel you are from. The creative directors shoot content for mobiles, televisions, and social web. It also covers installation and everything that is necessarily incidental to this service.
Digital: With Digital services, Unit9 provides for data, code and pixels for all kinds of platforms. Unit9 makes and develops designs for data visualization, UX/UI, web, mobile and Big Dara
Data: This service includes the internet and physical installations.
Games: Well, who does not like games in here? Games have been like the common language to everyone, whatever age you are in. Unit9 creates and develops games for consoles, wearable, web and mobiles. With this, Unit9 will be able to establish gamification platforms and ecosystems for brands.
Experiential: Unit9 loves discovering things. It also likes thinking innovations from products to communication. Experiential services are conception and design to software and hardware.
VR: Immersive Content is the main focus of this agency. This is why this service includes live action, Interactive 3D and binaural sounds.
Some Examples of their Work
Kingsman – The Secret Service – Case Study from UNIT9 on Vimeo.
Domino's Pizza Hero from UNIT9 on Vimeo.
Bvlgari – Roman Treasures from UNIT9 on Vimeo.
Unit9 has many more samples of its work. They are all amazing and very creative. In each of the project they make, you will see Unit9's personality. The popular culture is manifested and it is touched with class and made a lot of creative minds and hard work from the company. The company aims to bring out the power your brand has with the help of today's technology and modern strategies. With this agency, your consumers will be able to visualize your own services or products. Unit9 gives you a clear visualization of your company's growth and progress.
Choose a creative web agency today!