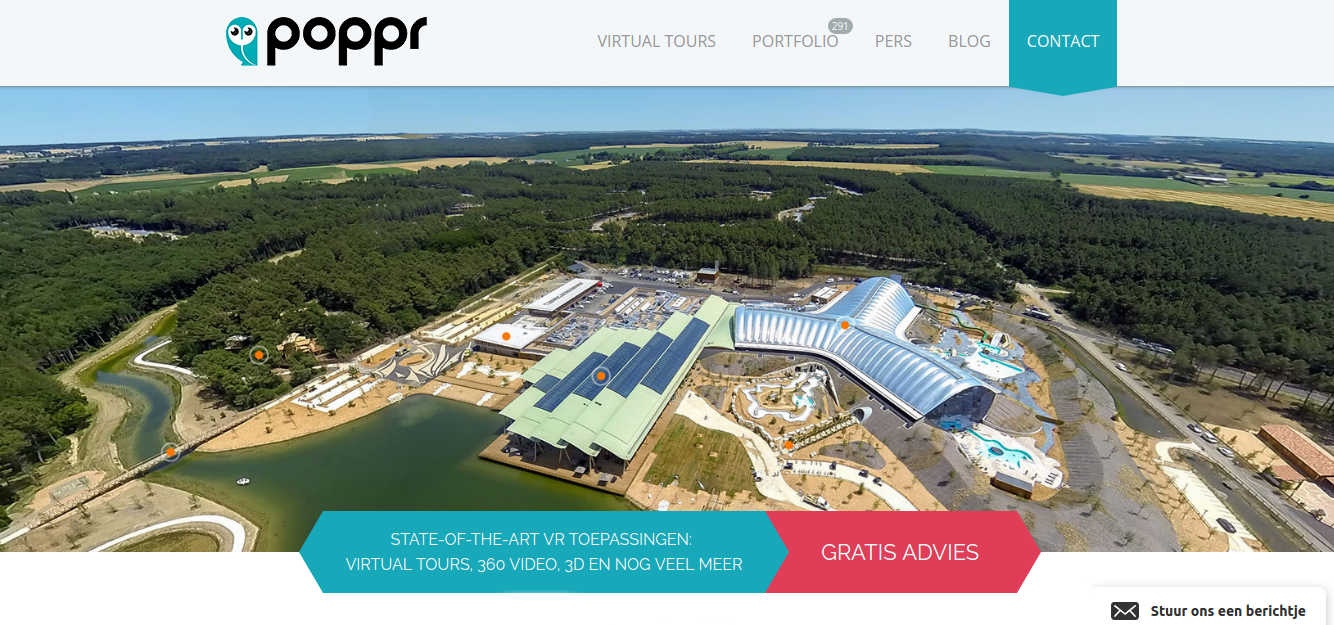 Creative Agency Poppr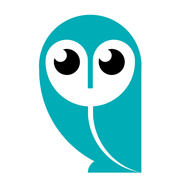 Country: Belgium
City: Gent
Services Provided: Virtual Tours, 360 Video, Virtual Reality, Web, AR, Conversion, SEO
Full Address: Putkapelstraat 105B B-9051 Gent Belgium
About the Agency
Poppr create state of the art virtual tours for businesses, locations, events and cities. They are Google Trusted agency. There are many things that you get with the agency such as virtual reality, metrics, conversions, 3D simulations, 360 videos and much more. The creative agency website believes in collaboration and networks.
Because customers are increasing just like technology, the agency comes in. Poppr is a 360 digital agency that is specialized in experience sites having a high focus on conversion and SEO, 360 videos and tours for mobile, desktop and Google Cardboard. They are also offering cooperation proposals, press inquiries, advice for client's business and much more.
Whenever you have a question or an idea, you can communicate with the agency. They make sure to give all questions you need. Regardless, the agency is specializing in all things and they have many options on how to personalize their client's business that suit to their needs.
The creative web agency creates customized solutions for tourism, industry, media, events, property development, government and other industries.
Short History
The agency was founded on July 1, 2013 and they have the mission to give an all in one VR solutions to their clients. Poppr has headquarters in OOst-Vlaanderen and Ghent.
Choose the best creative agency for your online marketing campaigns today, learn more about Springbok!
About the Team
When it comes to the company size of the agency, they have around 50 employees. The agency team is doing their best to give an excellent project for clients. The team makes sure regardless it is video, tours, or virtual reality, they can provide.
Services
360 tours: The agency is offering a hi-res quality that is customizable with approximately 100 options.
360 videos: Clients are assured to get a full customizable 360 videos. To get ideas on how the agency works, they have unique experiences that you can watch 360 degrees.
Virtual reality: The agency has full experiences when it comes to VR programmed for HTC Vive, Oculus, Google Cardboard, and Samsung Gear VR.
Augmented reality: If you are looking for augmented reality for brands for tablets, AR glasses and Smartphone such as The Hololens, the agency makes sure to provide what you are looking for.
Web: Sites with sales strategy and great usability provides success for clients and it is the aim of the team of the agency.
Conversion strategy, SEO and SEA: The agency provides Google optimization for existing and new sites.
Free expert advice: Everyone at the agency is an expert in their field. They are defining their client's objectives and ensure to work on their creative concept.
Programming and recording: The time their client's project is worked out, the agency begins with programming, shooting and finishing. They make sure that it will be completed based on client's feedback.
Premium virtual tour: If you avail with the premium virtual tour of the agency, there are many things that you get, which include:

Virtualization of client case in super HDR
Integration of their site as well as Facebook page
Social sharing on Twitter and Facebook
Processing and assembly
Gyroscope
Works on all platforms, which include mobile
Free hosting
One-time costs
Everything will be yours

Google Business View: If clients avail with their Google Business View service, they get:

Virtualization of their company in HDR
Direct connection photo shoot and virtual tour with maps, Local and Google Search
Professional photo shoot
Privacy protection, license plates and blurren face
Significant increase in Google search results
Finishing and assembly
Embeddable own Facebook and website
Free hosting
One time hosts
Follow up and assistance
Everything will be yours

Virtual tour: The agency has virtual tour that has been around since 1994 and it is the combination of design, programming and photography. The agency, in addition to their photography, they are also specializes in programming and design. They have less than sixty different options that allow every virtual tour to be programmed differently in every case and will be adjusted completely to target audience.
Some Examples of Their Work



Poppr is a great agency creative that you can rely on when it comes to design and programming because they have an expert team that will be the one to complete your projects. Whenever you need a help, Poppr is a nice option for your business problem.
Discover more about the creative agency today!