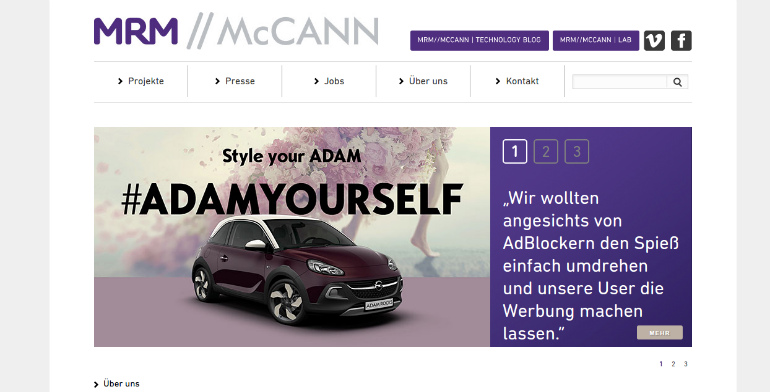 Creative Agency MRM//McCANN

Country: Germany
City: Berlin
Services Provided: AD's, marketing
Full Address: MRM//McCANN Schönhauser Allee 37, KulturBrauerei 10435 Berlin Deutschland
About the Agency
Are you looking for an online creative agency? Stay tuned and learn about one of Germany's well-known team for superb campaigns and marketing online. The team believes in "creativity, technology and performance." They also have the philosophy of interaction between the brand and the consumer – the reason they believe how important that is to tailor a campaign to the needs, requirements, behaviors and demands of the customers.
This agency is results-driven, always aiming to deliver what they have promised from the start. They don't work without identifying the most suitable campaign for each of their clients. In the process, they can help in devising effective and successful brand marketing for their clients who expect delivery from them.
The agency is a full-serving company, offering services, including brand development and experience design, social media, campaigns, mobile marketing, platforms, and applications.
Short History
The company was established 15 years ago. They have provided their services to more than hundreds of clients who made success in their campaigns and became a leader in their fields. The company has employees from 28 countries and offices in Berlin, Frankfurt and Düsseldorf. They have the network in 22 countries and 31 locations.
For the past five years, the company has garnered 30 creativity awards from top award giving bodies in their respective fields, proving the company's dedication and passion in going beyond their limits and minds when it comes to creating and implementing design ideas that will change the game.
About the Team
The creative design company envisions and sees to it that they deliver the goods that their customers need through effective advertising and creative designs. Now, they have 40 coordinated and centrally managed markets. A few representatives of the company, as published on the site, include Elke Klinkhammer, Andreas Brückner, Frank Ladner, Ruber Iglesias and Laurent Jaulin.
Every people in their team has the talent and skills needed to make a successful team. They do not hire just about anyone else who submits an application, but each applicant undergoes a strict process to ensure that they will deliver and meet the standards of the creative team.
Their combined years of experience in their respective fields make them a strong design company that you can depend on, and through the years, they have proven that through providing their services to some of the biggest names in the industry, such as General Motors.
Services
Consulting: If you need help on consulting for idea designs and concepts, you can check out the agency that for their practical knowledge and skills in managing complexity. They can also give you an advice on what you need to make your campaigns work.
IT: The team believes in the powerful combination of media and technology. They can handle challenging tasks with their multinational team, each with many years of experience in the integration, development and operation of IT applications and solutions.
Creation: They can help you come up with new and effective ideas to make your campaigns work and leave a mark in the minds of your customers. The team is what you need for a creative concept, storytelling and technology for your digital campaigns.
Project management: You can rely on the team for their expertise and experience in project management, including complex ones. They can help you control and manage campaigns as well as monitor results.
Strategy: They can help you grow your business through accurate analytics, planning and information architecture. Check out their site for more about this service from the digital marketing company.
Some Examples of Their Work
Mammut Store Frankfurt
ADAM Vehicle Configurator
General Motors
Burn the Miles
Yokohama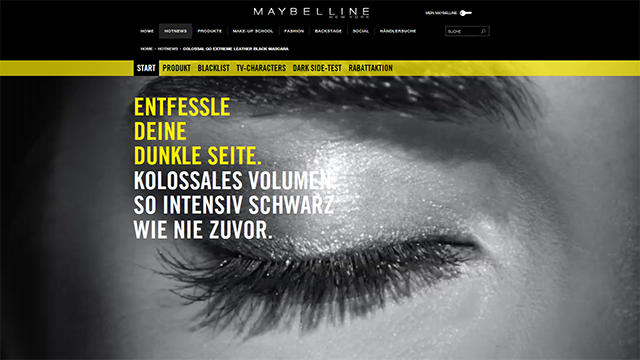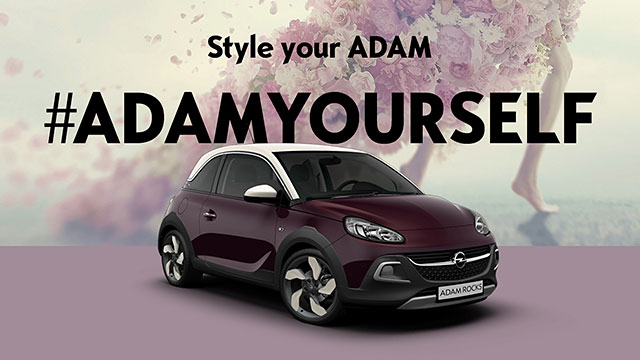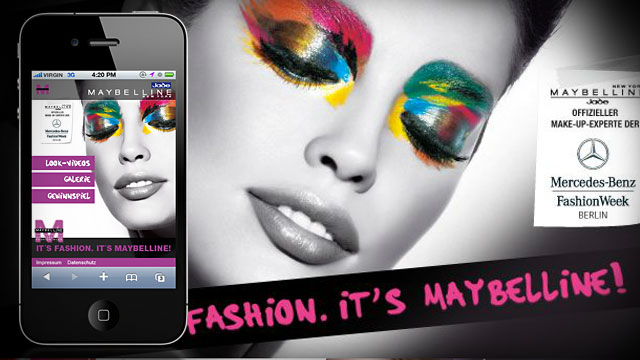 The creative company, which is composed of creative people, is maybe what you need to design concepts and ideas and make them work for the success of your campaigns based on your target customers. With expertise, professionalism, dedication and passion, the team has provided guaranteed help and success that every client desires. If you want to know more about this creative agency, you can check out their site for more information on how they can help you create and implement successful advertising and marketing campaigns.
Learn more about this online creative agency today!