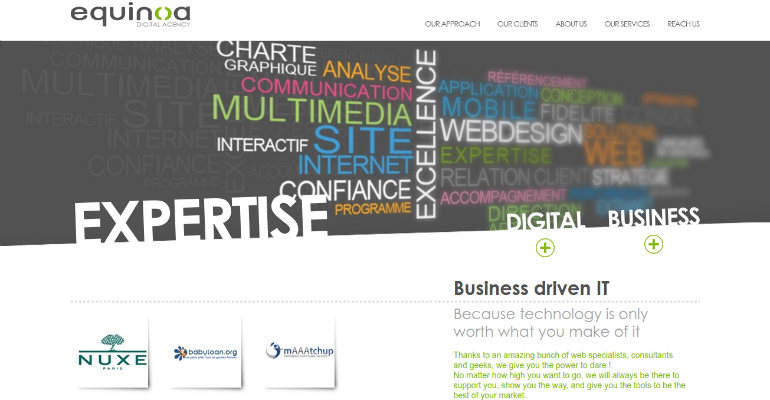 Creative Agency Equinoa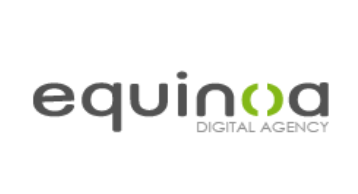 Country: France
City: Paris
Services Provided: Web development, Web marketing, Web design, Accommodation, Inbound marketing, Social media intelligence and SEO, Mobile development
Full Address: Equinoa 92 rue Réaumur 75002 Paris France
About the Agency
Equinoa is an online creative agency that helps and supports you with your growth. It listens to your story. Your history matters to this agency. With your history, it will be able to know exactly the path you want to take. It aims to expose your brand to different opportunities for your strategic ambitions. The creative media agency creates effective, outstanding, and realistic solutions for all the issues that you will bring to it. With this kind of disclosure to the public, your brand will become more competent, competitive and known to your future clients. The company does its works with the four values it holds on to. These values are honesty, agility, ambition, and curiosity.
Equinoa has a transparent working relationship with its clients. It values the trust given to it. This is why technical and strategic stakes are disclosed to them. The company believes that both intellectual honesty and humility are the main keys to achieve a creative process of value.
The agility of Equinoa refers to the services it offers. The web moves of the agency are new and adaptable with the changes of the digital world. Equinoa has a big ambition for its clients. This is why it goes beyond its limitations. The agency keeps on improving itself for its services to become more effective. Curiosity is a place where great ideas come to life. The company moves it feet forward whatever challenge you will give it.
The company uses a global approach which means that experts from each kind of sector work together to optimize your brand's online presence. This will result to effective and comprehensive solutions. The agency is business-oriented. It believes that technology is important to achieve business objectives. Its approach is favorable to its clients. It combines both business and technical solutions to achieve its goals.
Have you heard about Audacy agency? Follow the link and discover more info about it!
Equinoa specializes in the design and development of websites which includes intranets, E-commerce, institutional, and extranets; and digital marketing which consists social media and community management, SEO and Paid, mobile digital marketing, events online, and newsletters. It also caters complex hosting problems, and mobile development.
Short History
Equinoa has already worked with global and established brands such as Swatch. Nuxe Paris, Smartbox, Uriage, Fiac, Ermaet, Crazy Voges, and Preventech Formation. And today, it continues to work with different kinds of brands and businesses regardless of their status. Equiona was established in 2005. It has been helping different brands all over Europe and United States. One of the co-founders of Equinoa is Timothée Raymond who is also the CEO of the company. Today, it has already three offices in Paris, Brussels and San Francisco.
About the Team
The creative company is composed of creative individuals. These persons think outside of the box, which means, their imaginations and ideas are limitless. Equinoa's team is open to all clients and works with humility.
This privately held company has about 32 employees. Some of the individuals that composed of the team are Amaury Mascre, the Associate Director, Fanny Oyarbide, the Web marketing Director, Others are Fanny Levre, Astrid Clavel Jobard, Jocelyne Gauthier, Quitterie Bigot Anne-Sophie Hocquet, Laura DESAGE, Wildine Anthony, and Édouard Mercier.
Services
Mobile development: It is a well known that mobiles are effective for advertising and marketing that is why Equinoa also use this medium for faster dissemination of your brand's identity. The agency will help you reach your customers, and vice-versa in an easy way through its platforms such as Blackberry, Windows Phone, iOS, and Android.
Digital marketing: Through this service, your brand will have an online visibility through Equinoa's digital marketing strategy.
Strategic support: The agency has a methodology and experts that create strategic thinking. This strategy is not only for the first steps of your development but also for the whole period when you need Equinoa's assistance.
Interactive solutions: The designers and developers of Equinoa make it a point to implement tailored-made, yet high-tech solutions.
Some Examples of Their Work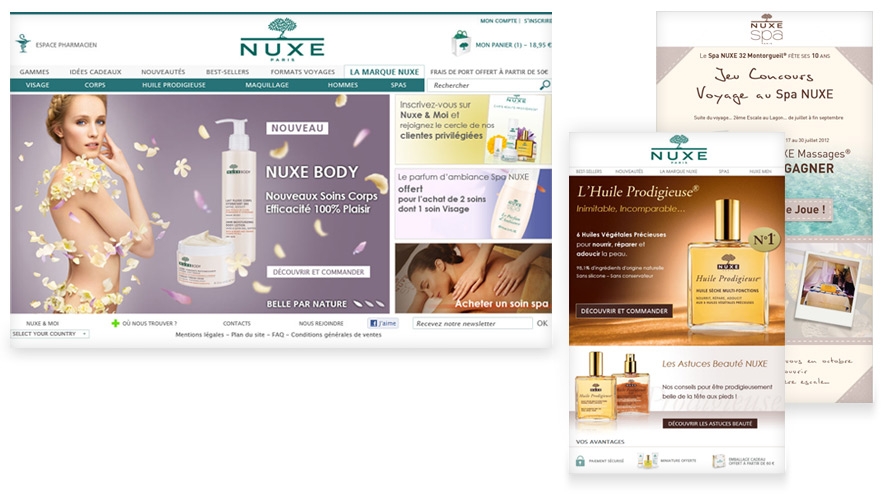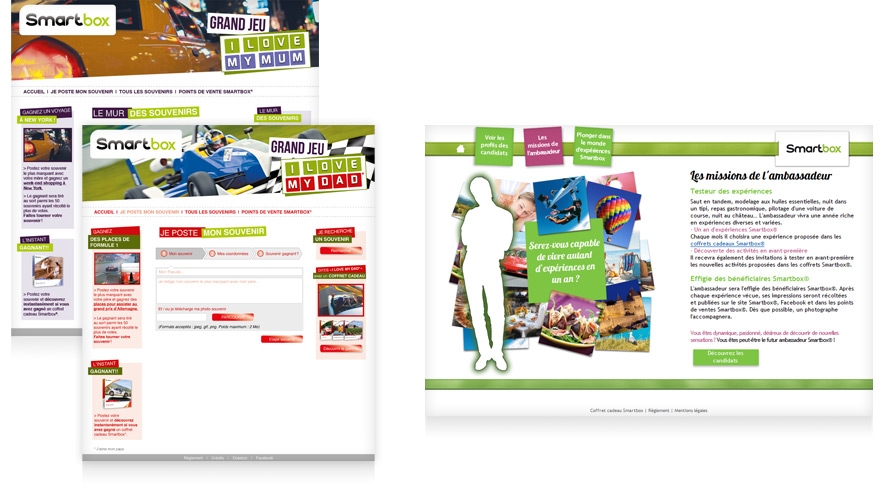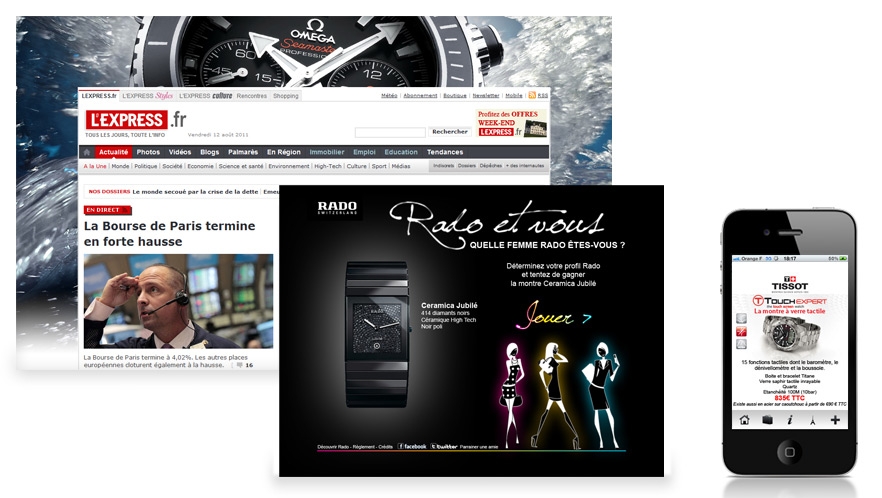 Equinoa is a creative marketing company that has about 10 years of experience with advertising and marketing in the digital world. But this is just a glimpse of what the agency is and its services are. If you want to get to know more about Equinoa, you can visit its website.
Learn more about the Equinoa online creative agency today!