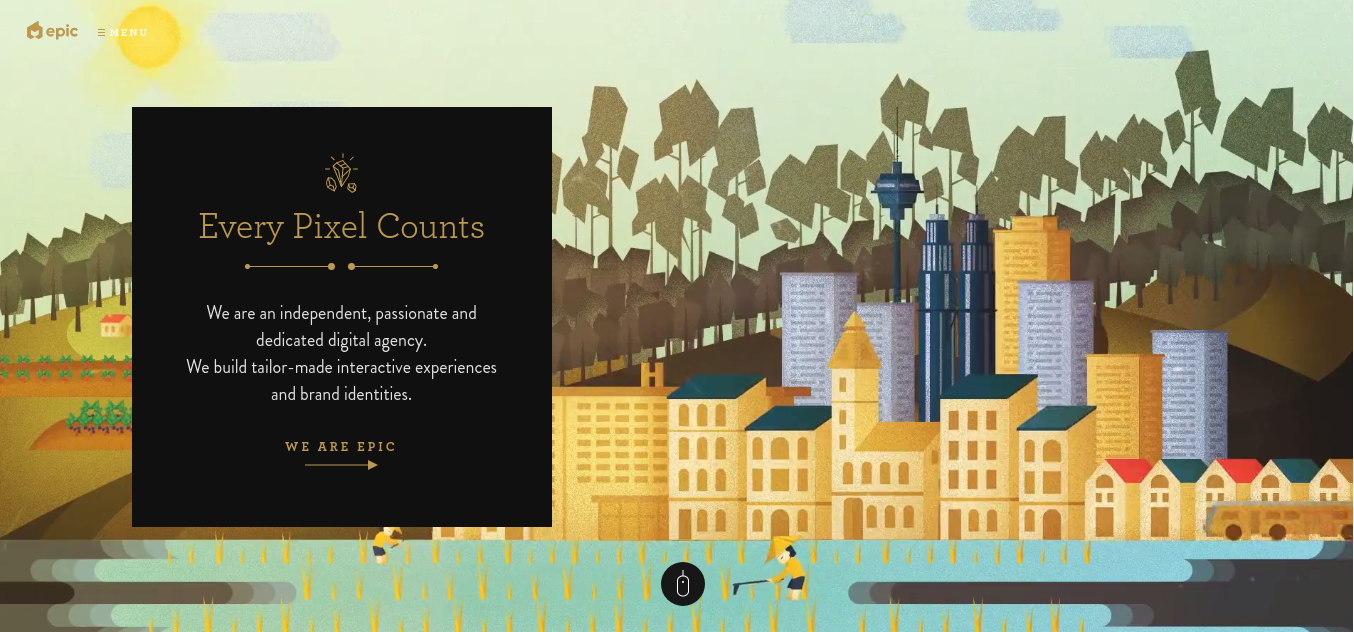 Creative Agency Epic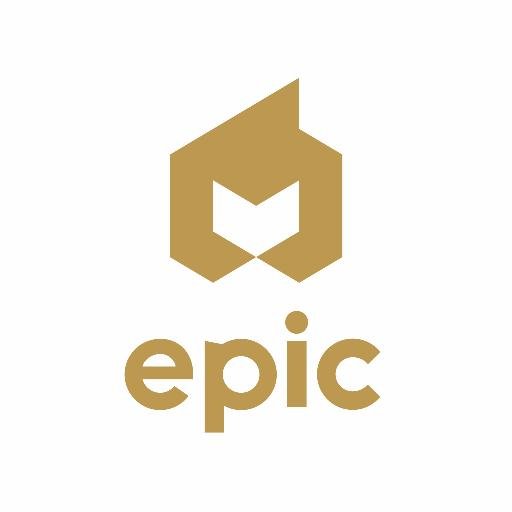 Country: Belgium
City: Liège
Services Provided: Web Design, Web Development, Branding, Illustration & Animation, Strategy
Full Address: Rue Paradis 62, 4000 Liège Belgium
About the Agency
Epic is a creative digital agency in Belgium. They are proud of their works and projects like creative flash sites, interactive websites, efficient iPhone apps, HTML5 websites, usable HTML, iPad applications as well as clever and nice graphic identities. The firm is different from others because of their unique blend of experiences. The agency worked well in some known agencies, freelance, small agencies and others. With all of their experiences, they are driven by the same passion and that is the constant urge for creativity and quality.
Epic is certainly an EPIC creative development company. They are a young digital company with graphic designers, developers and many more professionals, and they think that each single pixel counts.
Short History
The agency is born from the spirit and passion of four specialists. The agency stands out in the overcrowded market of digital marketing because they are experienced and they are able to deliver results. They know how to win the competition as well as how to seek the appropriate and best creative solution for client's greatest projects.
If you look for the best creative agency for your business today, check out Duval Guillaume!
About the Team
Hugues Lismonde: He is an accomplished web developer with numerous skills that he gained from his previous experience as an IT architect and developer.
Benoit Rondeux: Over the years, Benoir tried different software, beta stuff and websites. He is an unbelievable developer and an amazing designer because he knows about the two and he understands what should be done and what should not be. In the past few years, he's been running several internet projects for big and small companies.
Karim Maaloul: Karim possesses passion for illustration and design naturally. He is a talented developer in interactive designs as well as one of the best designers in the team. He worked with the most talented developers and designers in Belgium.
Morgan Leidgens: He is a partner of the agency and well known because of his aptitudes in number juggling and being manager in business management. If you are in need of superb valuable management skills, you can rely on him.
Alexandre Derwa: Alexandre is the project manager and is passionate in his works. For him, the web is a playground and he is a person who will test all productivity software in order for their clients to create the best project that can run efficiently.
Carole Haine: She is the account manager and she always try to improve arts each day for their clients. Carole is always eager to bring brands digital projects and users together. She is a true believer that can come up with great creative ideas.
Long Cao: He is a web designer in the agency and he mastered all graphic weapon arts. He is always available to help their clients for the best projects that they deserve. For him, Epic is quite awesome because there are many opportunities available.
Geraldine Danse: She is the managing assistant and she has the mission to add a feminine touch to their team. She helps the agency when it comes to paperwork organization as well as in the administrative tasks.
Wenzhu Wei: Wenzhu believes in harmony and dreams that allow him to challenge himself continually. He always fixes his goals to reach the next level by inputting needed efforts. He also believes in imagination that the human brain does not have boundaries and by not exploring it is a waste. When it comes to expertise, he is great from typography up to illustration from mobile apps to web design.
Services
Website design: This service is about the process of making sites, which should include all the different aspects, such as content production, web page layout as well as graphic design.
Graphic design: It is about problem solving and visual communication with the use of photography, illustration and typography. The team graphic designers combine and create symbols, text and images in order to form a visual representation of messages and ideas.
Motion design: The team is using graphic design principles in video or film production.
Illustration: If you need superb illustration for the project you want, Epic will be right there for excellent illustrations.
Identity search and branding: If you want the best branding and identity search, the agency creative is what you need because they are experts on it. They create the best image for your brand and remake the relationship of clients and brands.
Some Examples of Their Work
SCABAL: The Pursuit of Perfection : part 1 & 2 from SCABAL on Vimeo.

Chordsurfer from mwebi on Vimeo.
The creative company will help you with what you need, be it illustration, graphic design, and motion design, among others. They have an expert team, each member with expertise in different fields essential for your digital campaigns.
Choose a digital agency today!