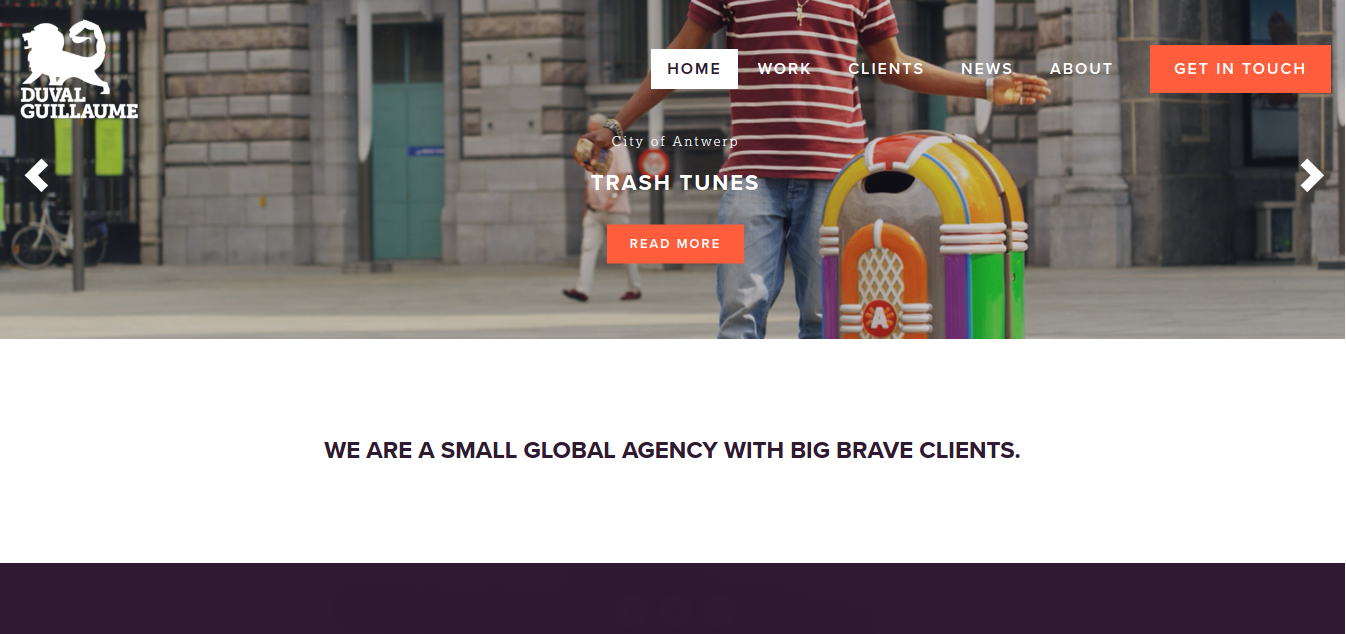 Creative Agency Duval Guillaume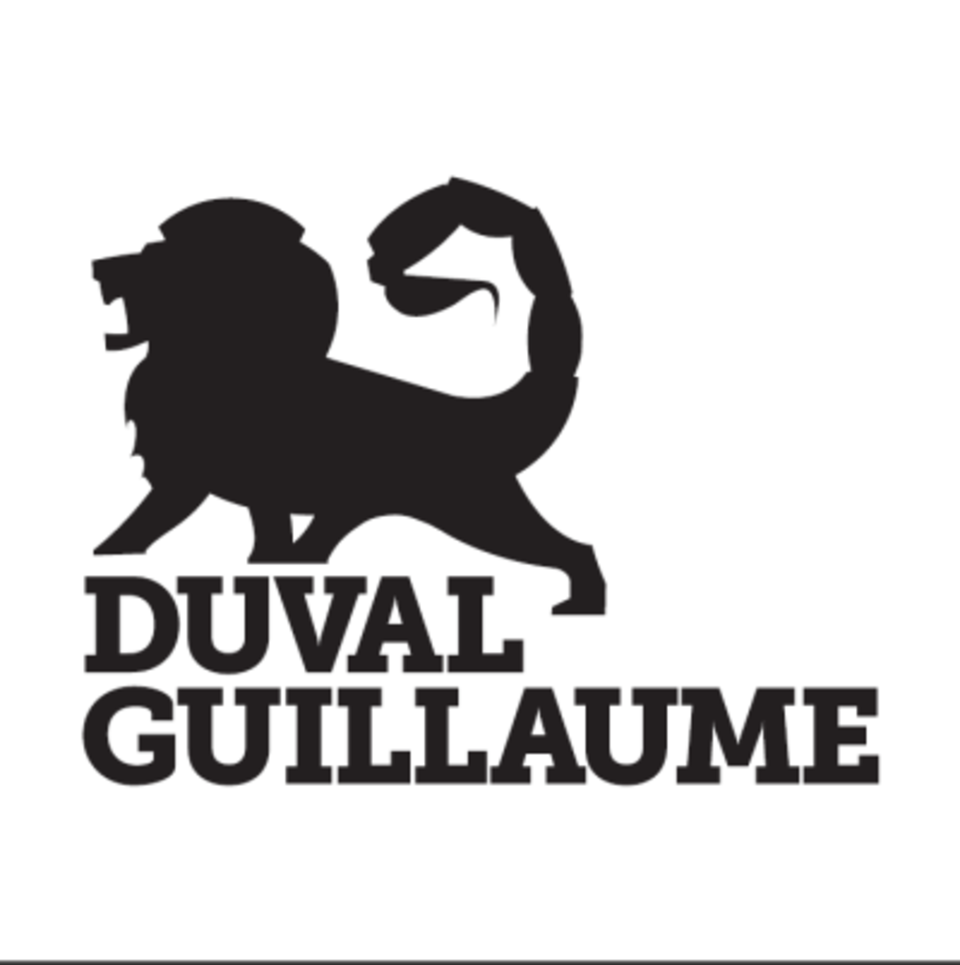 Country: Belgium
City: Brussels
Services Provided: Advertising, Creative Marketing, Branding, Communications
Full Address: Rue Picard 1, 1000 Brussels Belgium
About the Agency
Duval Guillaume is a creative web agency that adjusted and adapted to the changing trends of digital era. Its primary goal is to help other business brands to enjoy the digital age by doing the same. This creative branding agency creates and positions strategic marketing plans to help businesses build their own names and to be recognized in its field. This also agencies that help clients to bridge build communication among their customers across different platforms. The company's 'Re-born to be alive!' campaign has earned numerous awards in 2016 Cannes Lions including Bronze Award for Film, Bronze Award in Media and Gold Award in PR.
Short History
Duval Guillaume was founded in 1996, the era when digital age and internet experience an immense change that also altered advertisement in general. Rather than be trapped in the chaos of changing media platforms, Duval Guillaume used these changes to create something new, something more creative. It gave birth to the fundamentals of website and digital media design and online advertisement. From there on, the company started working with huge brand names across different industries and made its clients more famous that they were.
If you look for the best creative agency for your business today, check out Famous!
About the Team
Managing Director Karel Vinck whose experience in branding and marketing is dated back in 1992 heads the team. In the past 9 years, Karel has brought the Duval Guillaume into a larger game. He put the agency on the map where local and international clients came to recognize. In his years in Duval Guillaume, Karel has won numerous EFFIE awards for the company's clients including AXA, KBC, Lays, and Weight Watchers.
Another Managing Director is Patrick Clymans whose career in advertising can be traced back in 2000. He has helped the company in every phase of its growth.
The head of strategy team is Piet Wulleman who finished Consumer Psychology. He has more than 20 years of practice in brand building and management. Before Duval Guillaume, Wulleman worked with other advertising companies that fostered his skills in brand building. He is also a published author. His bestselling book "De Verlichte Merkdespoot" ("The Enlightened Brand Despot", 2013) discusses the how brands are positioned in the market and how it created culture among consumers.
Duval Guillaumes' Creative Director is Koenraad Lefever who has been in the advertising industry for more than 16 years. He began working with Duval Guillaume after several years of experience in other advertising companies. Among his award-winning clients include Carlsberg, Coca-Cola, and Durex. He also managed to work with Nike, Ray-Ban, Opel, and Ford. He also directed art designs for De Standaard, Humo, Opvoedingslijn and USG.
The company's Associate Creative Director is Dries De Wilde who joined the company in 2007 with all his creative ideas with him. He is a renowned artist and won several awards in Cannes Lions, New York Festivals Grand Prix, and Eurobest. Among his clients are AXA, Carlsberg, TNT, and De Opvoedingslijn.
Services
Advertising: Duval Guillaumes' main service is to promote products through media including prints, internet (website, social media) and other platforms. The company is known for creating persuasive advertisements, thus creating the brand culture among customers.
Corporate branding: This is another specialty of Duval Guillaumes. A creative marketing company like it is known to help clients position their brands in the strategic place where customers can access them.
Communications: This is what Duval Guillaumes does best – to communicate. And it does not only tap your target audience to convey your brand's message – it brings the message loud and clear you will hear an echo.
Some Examples of their Work
A company creative like Duval Guillaumes will bring your brand a new face, a new environment, and direct new sets of customers right on your doorstep.
Learn more about a creative agency today!