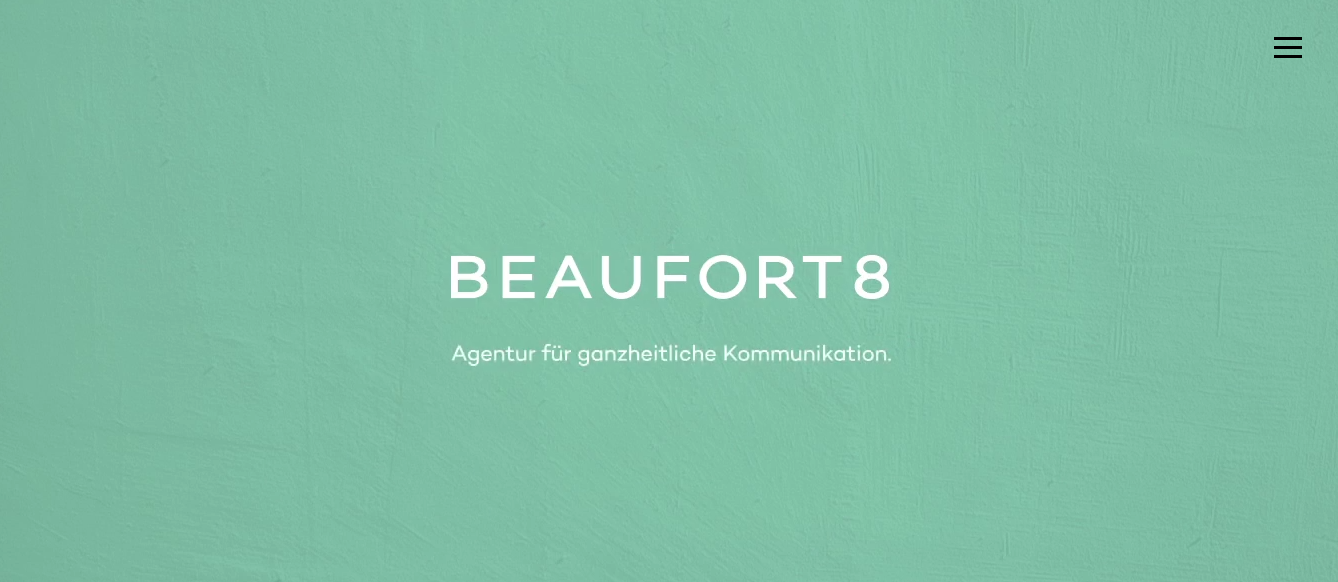 Creative Agency Beaufort 8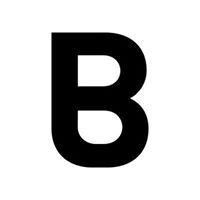 Country: Germany
City: Stuttgart
Services Provided: Concept, Design, Communication, PR, Production, Strategy
Full Address: Kriegsbergstraße 34 70174 Stuttgart Germany
About the Agency
One of the sought after creative design agencies nowadays is Beufort 8. This company creative offers a total advertising agency that will make your brands remarkable internationally. This goal is achieved through its methods and processes that are always centred on the advantage of its clients. The creative branding agency gives emphasis on the areas of digital communications, brand strategy, channel planning, brand design, campaigns, public relations, classic advertising, and prepress and production.
Simply, Beufort 8 aims at making your life easier by providing holistic support to your brands. It will reduce the difficulties in marketing communications. To this end, you will be able to have a good communication needs to determine your audience, your brand and your contact points.
The clients of Beufort are well known, and they are major businesses. Some of them are CSS Versicherung AG, which is the second biggest Swiss health insurer; MHP – A Porsche Company, a frontrunner process and IT consultant in the field of automotive and BLANCO, the leading manufacturer of faucets and rising in Europe. They also worked for EGO, a globally known supplier and developer of high-tech products for domestic appliances; PONS, a provider of language and translation learning media; and Rhodius, the Germany's leading grinding tools manufacturer to name a few.
Short History
This online creative agency was established in the year 2000by Thomas Dannecker And Marc Stoffel. Its headquarters is in Stuttgart, Germany. Its name is a combination of some syllables and other words. Beu came from beautiful, fort is from strong, and smart is from 8. Beufort 8 is a present member of GWA, a German Association of Communications Agencies.
Looking for the best online marketing agency for your next project? Check out Adenion!
About the Team
Beufort 8 is composed of about 50 employees. They are headed by the founders themselves, who are the managing directors of the company. All the passionate, responsible, hardworking and creative people make the company successful. The employees are divided into different divisions. These divisions are those which the company specializes. These are Consulting, Strategy, Channel Planning /Media, Classic/Digital Creation, Public Relations, Prepress/Production, and Human Resources/Administration.
Services
Market Concept: Market Concept includes Positioning and concept of the brand, Situation analysis (brand, human, market), Formulation of creative letters, Sketching the creative leitmotif, Development of the brand strategy, and Advertising and trend analysis.
Marking Signal: This service is about package design, corporate design, corporate publishing and brand design.
Mark Contact Point Planning: This service offers media planning / consulting, contact point analysis and selection and media processing.
Classic Advertising: Even if online advertising is now in demand, the traditional ways of marketing somehow still work. So, here is the classic advertising that Beufort 8 offers- Film & Wireless, Out of Home, Print, Internal communication & recruiting, and Campaign development.
Digital Communication: This is where Online strategy & concept, Online shops, Content Management Systems, and Intranet & Knowledge portals belong. You will have to this service are the Online Marketing (SEO / SEM) and Websites & Applications. there are also social media marketing, and apps are availed here.
Actions: You will have live communications, post, guerilla marketing, social media marketing, and dialogue marketing.
Public Relations: Every advertising agency has to have Public Relations service, take a look how Beufort 8 differs from the others with the following- Topic-setting and -creation, content strategy, Classical media work, Corporate Publishing, Consulting and concept development, International PR, Social Media, and Events (including conferences, expert meetings, trade fairs).
Prepress and Production: The following are included in here- print purchasing management, sentence & foreign language sentence, image processing / creative retouching, color-binding digital proofs, production control and control, print data creation, and template creation.
Some Examples of Their Work
E.G.O. Imagefilm WET from Beaufort 8 on Vimeo.

Failenschmid – der Albmetzger from Beaufort 8 on Vimeo.

Kampagne für mhplus Krankenkasse from Beaufort 8 on Vimeo.
If you are impressed with Beufort8 from what you have just read above, then get ready to be amazed more. By just visiting Beufort8 online, you can see more of their masterpieces. Beufort 8 has creative and fresh ideas to offer. It is indeed an over-all advertising agency that will provide all your demands and needs. So, if you want your company or brand to be known globally with a good name with high sales rates, then you may not have to look further.
Contact the best creative design agencies now!