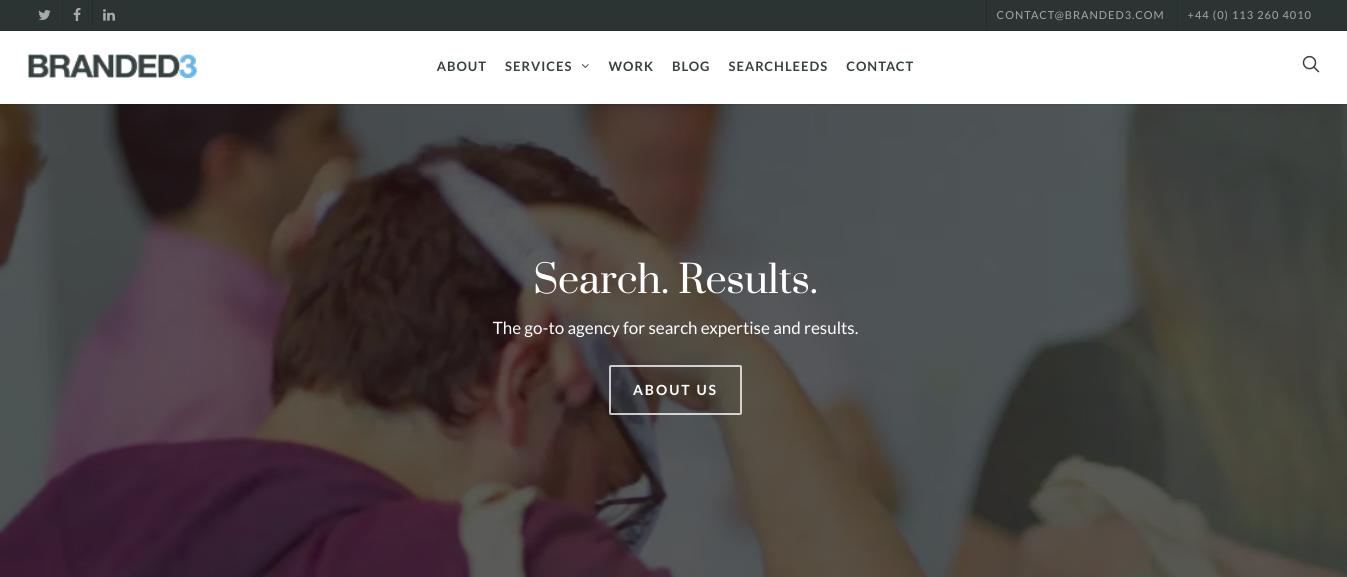 Creative agency Branded3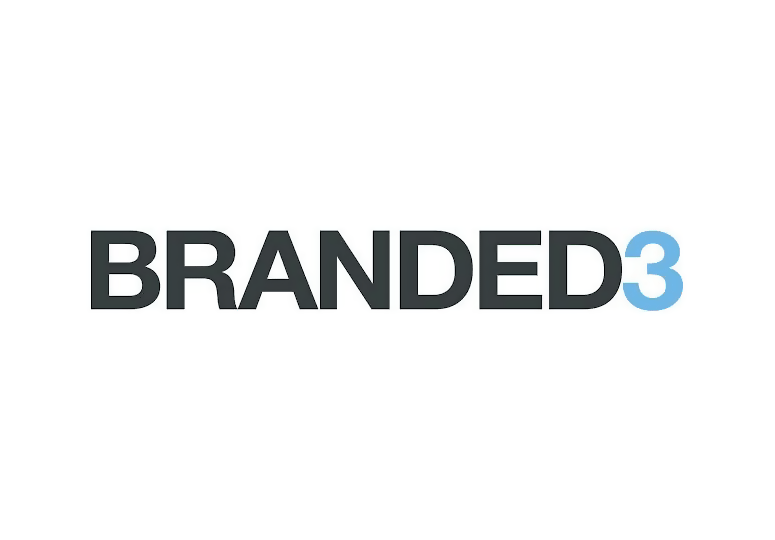 Country: UK
City: Leeds
Services Provided: Consultancy, Usability, Design, Development, Search, Social media, PPC, Digital PR, Content Marketing, Analytics
Full Address: 2nd floor, 2180 Century Way, Thorpe Park, Leeds, LS15 8ZB
About the Agency
Branded3 is a go-to-agency for their marketing and search expertise. They are delivering businesses with guaranteed results. They always have the pleasure in working with forward thinking and inspiring excellent brands, which include First Direct, Ladbrokes and Travelex. The creative agency is a winner of Best Large SEO Agency in 2016 at European Search Awards.
Regarding audience engagement, they always put it at the heart of each strategy that they create. They identify opportunities in amplifying brands as well as putting it at the center stage in the industry. They are utilizing their services from digital PR and SEO as well as development and design to implement excellent strategies and campaigns that increase search visibility, deliver real business growth and enhance brand awareness. Branded3 has offices in Bath, London and Leeds.
Short History
Branded3 was launched in 2003, and as of now, they have 70 professionals composing a strong team that is working in Bath, Leeds and London. They started optimizing sites for search since 2008, but the company creative was acquired by the St. Ives in 2013.
About the Team
Tim Grice: CEO
Mike Jeffs: Commercial Director
Stephen Kenwright: Director of Search
Laura Crimmons: Communications Director
Dave Smith: Operations Director
Jon Greenhalgh: Director of Paid Media
Services
SEO: Search engine optimization is not just an SEO as defined by Google, but it is about understanding individuals and what detail they want to find when searching on the engine. To take advantage of the search traffic naturally, the clients' SEO strategy should aim at making their site the best regarding the result they can provide for customer who is searching for services and products.
Search strategy: The agency is an SEO firm using the combination of detailed knowledge of client's customers plus deep understanding of signals that Google and other search engines are using in measuring the performance, relevance and engagement of a website.
Every strategy is prioritized and bespoke based on increasing performance.
Accessibility: The SEO technical elements are essential today as compared in the past. The team of the search strategies audit is experienced in delivering an actionable report. With that in mind, they create with their supportive developers, in-house teams and workflow document for efficient implementation.
Paid Media: The agency delivers data driven paid media campaigns that provide pay per click management, paid social media management and programmatic display.
PPC account management: Branded3 account management rigor differentiates them from others, and they also audit their accounts regularly as well as focus on delivering a day-to-day improvement report.
Search audiences: In their Bath office, their data specialists are modeling their client's data in order to deliver the company customer segmentations and propensity scoring.
Search remarketing: They are using their data modeling capabilities in creating a powerful audience segmentation. The agency uses data in developing RLSA strategies that complement their client's business.
Digital PR and Social: The creative agency is using traditional PR practices and values in generating online results. Working with their content marketing team, they create online campaigns that effectively engage individuals at the right time and place. Traditional PR targets broadcast and print press.
Content Marketing: The agency content marketing is a strategy-driven process that aims to retain and acquire customers. The agency builds, promotes, writes and designs content that improves search performance, retaining and acquiring consumers who want brands like yours.
Creative: The agency has a proven record of accomplishment regarding producing user-driven digital designs.
Content marketing and campaigns: They are devoted to imaginative application of customer data, strategy and insight to realize brilliant ideas, putting customer engagement at the heart of their clients business.
Development
Technical experts: Some technical considerations like speed, multi-device implementation and usability are the cornerstone of the agency's work.
Platform specialists – Focusing on eCommerce solutions and web content management systems, the agency uses industry leading platforms like Magento and Sitecore as foundations in tailoring experiences
Multi-disciplined: Their skilled team of .NET, UI and PHP developers work together in ensuring that their clients' website functions correctly.
Bespoke development: If client requirements are unique, the agency provides them with bespoke development services, which include writing functional specifications, gathering requirements as well as designing solutions in delivering the objectives of the clients.
Analytics: The agency turns data into insights as well as insights to actions.
CRO: The agency data lead conversion optimization strategies make sure that their clients will maximize their ROI of the most essential digital asset, which is their website.
Some Examples of Their Work
Branded3 delivers the best business changing results for the success of their clients. The team has a strong team of professionals that know how digital marketing works. They have a wide range of services to tackle the most complex digital marketing challenges that businesses have to face. If you are looking to hire an effective and systematic team of professionals for your digital marketing needs, then you may want to give the agency a second look.
Get your company to the top with more traffic and exposure to your site! Check out a creative agency today!