Creative agency Creode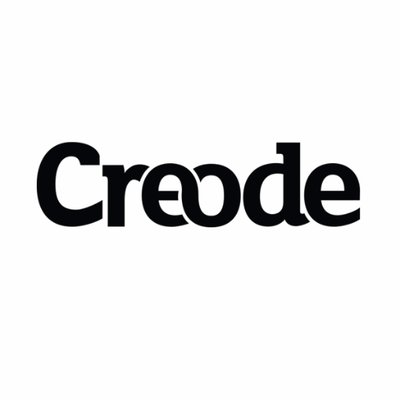 Country: UK
City: Leeds
Services Provided: E-commerce, Creative design, Content Management, Consultancy, Bespoke builds, Digital Marketing
Full Address: 12 South Parade, Leeds, LS1 5QS United Kingdom
About the Agency
Creode provides creative and innovative digital solutions that deliver results online. They are an award-winning digital creative agency that specializes in content management solutions, digital marketing and high-end eCommerce. The creative agency is specializing in two leading global open source products, which are Magento and Drupal. They have a highly trained and skilled team that maintains and provides cost effective and robust systems.
Why They Rock
Experienced: They have much experience in online media from CMS development and eCommerce to SEO.
Creative: The agency delivers magnificent results. They have creative strategies and ideas in delivering top results.
Tech Wizards: Their work is backed up by a team of excellent developers who are producing high class and robust systems.
Enthusiastic: Their team loves the web, and they love what they do.
Results driven: Working towards the KPI is important in helping them to analyze the success of their projects, and it is what they do.
The best thing with the agency is that they deep dive into develop to analytics and optimization strategies. They make sure of giving consultancy for digital marketing best practice in order to transform digital projects. Creode is always passionate about digital. The accountability that they give, the opportunities and the challenges they make, the endless wrestle between common sense, data and creativity – they are always ready
Their Approach
At Creode agency, they approach all work with the use of the following framework: deliver, develop, utilize and discover. All that they do begins with thinking first- what are they trying to solve,  who will benefit from it, why it should be the priority, what they know, what they should know, what other things they must do and much more.
Short History
Creode is a digital marketing agency based in Leeds and London. It has been a growing business since 2008. At the agency, they develop sites mainly on WordPress, Magento and Drupal platforms. They are offering creative digital designs in supporting website design and digital campaigns. In the past nine years, the agency has worked with some great companies, which include Scope, Daily Mail Group, Fitch Learning, Vivienne Westwood, Phaidon Press, Channel 4, Kellogg's, Opera North, CACI and many more.
About the Team
The agency has a team of passionate, dedicated and experienced digital specialists working in partnership with their clients to help them fulfill their online potential. Their team is filled with experience as well as technical and creativity skills that combine to work on their projects. They are working with small and large independent blue chips in producing great results online. They have Michal as one of their web developer with an awesome knowledge about front and backend site development. They also have Daniel who is a newly appointed digital marketing executive. The team of the agency continues to grow, welcoming new professionals to expand their talent base.
Services
Creode is an online creative agency that combines technical and creative services in achieving their business goals. There are many things that the agency can do for their clients:
Build a dynamic mobile and web application
Increase quality and volume of traffic to their client's site through search marketing
Develop an eCommerce site in increasing turnover and conversions
Make a tailored digital strategy in achieving the client's company objectives
Create and design sites in realizing client companies' aspirations
Develop an enticing brand that surely connects with the client's customers.
When it comes to their offered services, here are some of them:
Strategy: This service includes email, mobile, website and digital marketing.
Creative: This service includes idea generation, usability, brand development, user interface design and information architecture.
Technical: The service includes eCommerce, content management, Drupal development, Magento development and application development.
Marketing: This service includes affiliate marketing, social management, SEO services and PPC management.
Some Examples of Their Work
My Garden Landing Block
M1y
Creode is a creative company that takes your brand name into a different perspective. The agency offers the best and complete packages that their client needs in making his or her digital strategies abreast with the latest and above the competition. Aside from being an award-winning agency, they have a highly trained and skilled team that helps their clients all the time.
The company has a reliable team, solid background and a robust range of services that display top performance and skills. The final decision as to hiring the company or not depends on you.
Get more visits to your website and engagement in your campaigns! Start finding the right digital creative agency today!