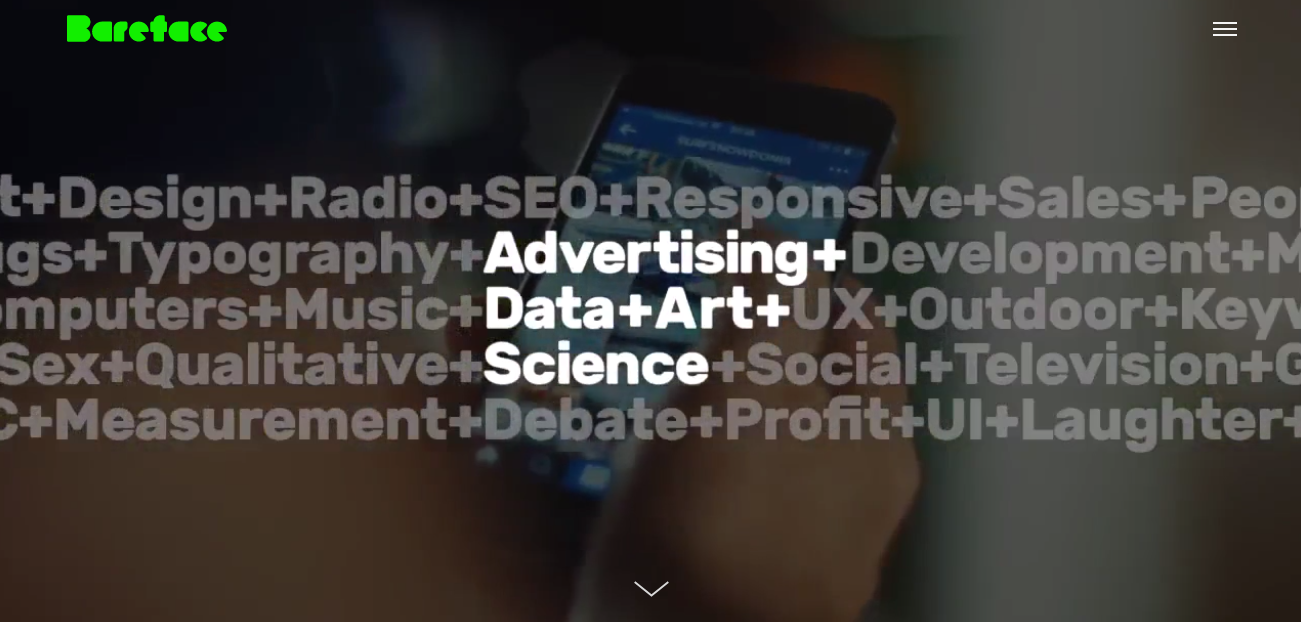 Creative Agency Bareface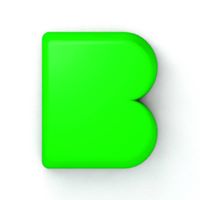 Country: UK
City: London, Birmingham, New York, Singapore, Sydney
Services Provided: Advertising, Marketing, Consulting, Analytics
Full Address: 2 Sheraton Street Soho London W1F 8BH UK
About the Agency
Bareface is the creative agency that uses both art and science. The team is composed of unique and innovative individual specializing in many areas of digital marketing.  They are able to come up with effective techniques and tools for their clients. The creative advertising agency considers itself as the modern advertising agency, which can adapt to the changes of the times and circumstances.
It specializes in Graphic and Website Design, Advertising, Marketing and Digital Marketing.  Some of their clients are WWF, Facebook, Porsche, Subaru, Isuzu, ATS Euromaster and Boss Design.
Short History
The agency was founded in 2008. Bareface is a partnership centred on marketing. Its trade name is registered in Wales and England. Bareface has offices in London, Birmingham, New York, Singapore and Sydney. Today, it continues to be more competent not just in the United Kingdom but also internationally. Bareface has been recognized by the different award-winning bodies in advertising, marketing and technology. It has been awarded as the Gold Winner twice in The Communicator Awards 2017.
It also received a Silver Award of W3 and they are the two times winner of The Drum Cream Awards in 2016. Additionally, it was a winner in RAR + Awards and The Drum Chip Shop Awards in the year 2015. In 2014, it was a Social Buzz Award Finalist and Birmingham Post Business Awards Category Winner. In 2013, it was Mi Awards winner and recognized in The Drum Design 100 and CSS Design Awards.  There are more awards and recognitions that the agency received for the past years, proving their excellence in their craft.
Find the right creative agency for you today! See if 470 Media is something you're looking for!
About the Team
The team is composed of about 50 members. They are creative, talented, passionate and well-driven individuals. The members of the team combine their ideas to come up with well-thought strategies, tool and techniques. They give attention to details as not to miss out anything and meet your expectation or even go beyond it.
The Bareface's team continues to encourage creative and talented people to join them so that they can help more brands and businesses.
Services
Branding: The company will get to know you better. It will hear your story out. In that way, they will be able to recognize your needs. With that said, your brands will be more identified versus your competitors. The branding services of Bareface consider not only the present but also the future of your business.
Social media: Because of the changes in advertising and marketing, there is a need for Bareface to evaluate the extent of your audience.  The company performs a thorough research of your market on social media. In that case, they will be able to create the most effective social media campaigns for you.
Animation: Bareface's Animation services include the art and creative direction, 3D Animation, Storyboarding and video production. Animations are one of the best ways to deliver your message to your target audience. The company will look into an adaptable visualization of what you can do and how can they help you and your brand.
Idea generation: The company comes together to know the ideas of each other. In this way, they will supplement and complement each other to come up with the best ideas and choices. They also make sure that these ideas are feasible for execution. Bareface believes in the power of an idea. The agency's ideas change and are tailored based on time, circumstances and needs of your brand and business.
Community management: Bareface monitors your progress in the community. The agency then can make evaluations to be able to make solutions if there are future problems that may occur. The Community Management prevents problems to arise. They can anticipate the problems before they occur so that your business will continue to thrive.
Some Examples of Their Work
Bareface is a creative marketing company that believes in careful assessment and planning for what your business really needs to make an effective digital and marketing campaign before execution for the best results. Get to know more about the team, their history, services and principles and decide if they're for you or not.
Take your business to new heights and stay on top of your competition. Look for a creative agency today!