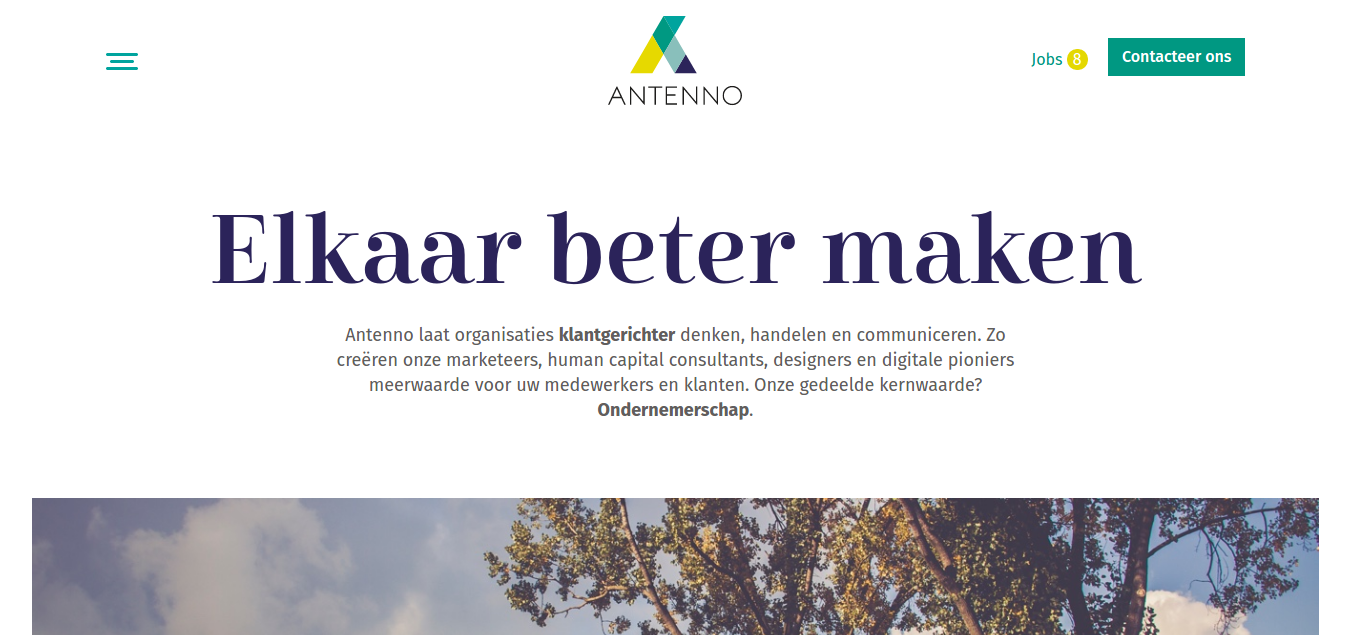 Creative Agency Antenno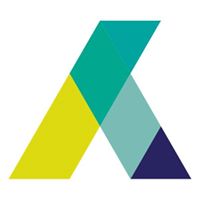 Country: Belgium
City: Berchem/ Gent
Full Address: Cogels Osylei 19, B-2600 Berchem Belgium
About the Agency
Antenno are consultants who are working using one core value and it is entrepreneurship. The agency is reflected on how the agency works with their clients. They work from high evolvement and sincere commitment. Their flat structure makes sure of high individual responsibility and communication of their teams.
Their focus is about customer organizations to act and think as well as to be more valuable for their employees and customers. This is a creative company that is composed of consultants providing tangible and power results. The mission of the agency is to make sure that organizations will have the best value propositions to employees and to the market. The proposition will add value for customers.
Commitments: The integrated creative agency wants to make from their entrepreneurship, both social value and economic. They do it from their role as employer and they make sure the growth of individuals who make up their organization. In addition to their roles as an employer as well as their commitments, there are projects where they actively participate. Their commitment includes personal commitment, indirect and direct contribution to fundraising, content expertise contribution and establishes partnership in their business network.
Short History
Since 2005, the agency creative is offering market qualitative as well as verified details about consulting and training organizations. They have the AFor screening that serves as their tool in proving their services for consulting or training organizations.
Choose the best creative agency for your online marketing campaigns today, learn more about The Reference!
About the Team
Their team is composed of human capital consultants, business marketers, digital experts and graphic designers. Their method is unique and that is because of their co-creative collaboration team. What do they have in their house?
They have strong profiles having business sense and their team is composed of enthusiasts and experts. They have the commitment in building strategies in each day, identities and brands that make and design campaigns and concepts. Together with their clients, they make sure that their brands work better. They have,
Stefan Coucheir: The managing marketer

Mariska Brosens: The managing marketer

Rik De Wulf: The Human Capital Consultant

Lara Donners: The Human Capital Consultant

Jonah Mukabalisa: The marketing consultant

Julie Heyvaert: The marketing consultant

Filip Modderie: The marketing consultant

Brechtje The Splentere: The marketing consultant  

An Deraemaeker: The marketing consultant

Thomas Abelshausen: Content designer

Hannah Van Hoorick: Graphic designer

Lin Seminck: Graphic designer

Renate Martelaere: Graphic designer

Hanne Schoolmeesters: Graphic designer

Dennis Verjans: Web architect

Jeroen Bourgois: Web tooling expert

Peter Michels: Web tooling expert
Their colleagues from the Common Ground:
Hella Rogiers: Regional Advisor Communications

Steven Michiels: Regional Advisor Communications

Karolien Van Dyck: Regional Advisor Communications

Stefanie Cornut: Architect

Griet Noë: Counselor

Inge Dorssers: Regional Advisor Communications

Rienk Michielsen: Graphic designer
Services
Their service begins from their desire in developing customer opportunities. They leave use business insights in order to develop concepts and initiate change enhancing their customers' businesses. They dive together, generate ideas as well as develop strategic framework in all projects. For them, marketing is about sharing benefit.
Cooperation Models: The agency believes that customer-focused organizations act, communicate and think about their ambition.
Consulting: The agency gives advice on communication and strategic marketing issues
Their areas of expertise:
Internal branding: With their internal branding, they build brands from inside and out. It gives all necessary links between human behavior and brand values
External branding: With this expertise, the agency makes sustainable brand value. Take note that external branding is more than packaging because it is about externalization of everything a service, product or organization stands for
Employer branding: Antenno builds employer brand. Branding is a reflection on organization core proposition to current up to future employees. The branding is located in the fault line between HR and marketing.
Products and services: Their marketing approach is linked to services and products. By thinking about their customer needs, new and great ideas are emerging on supply on the market
Some Examples of Their Work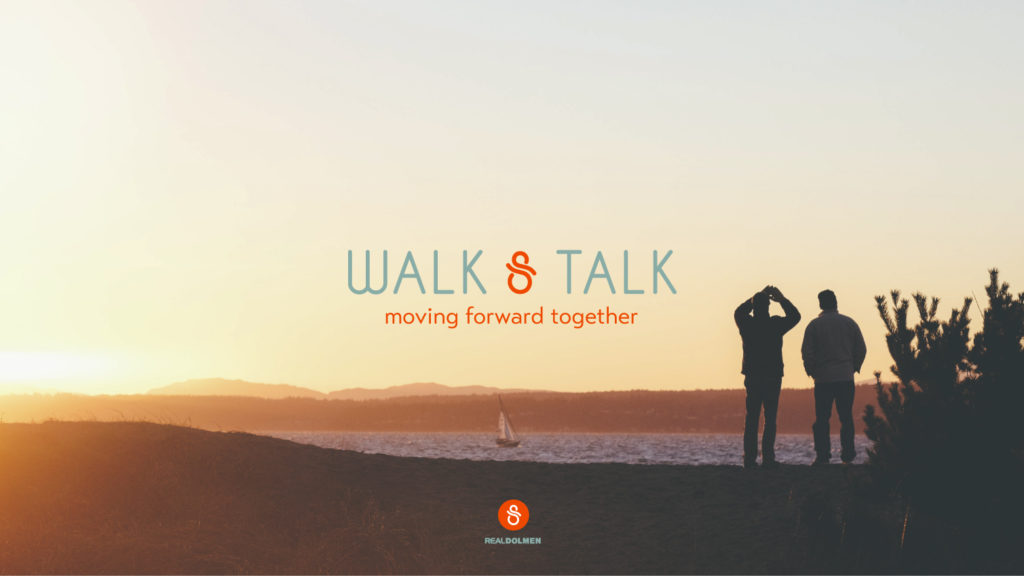 If you need a creative web agency, you can rely on Antenno. They have lots of expertises and services that you can choose from. They make sure the success of their clients and their service will not end until they are sure that the client's project is complete and finished.
Find out more about a creative company today!