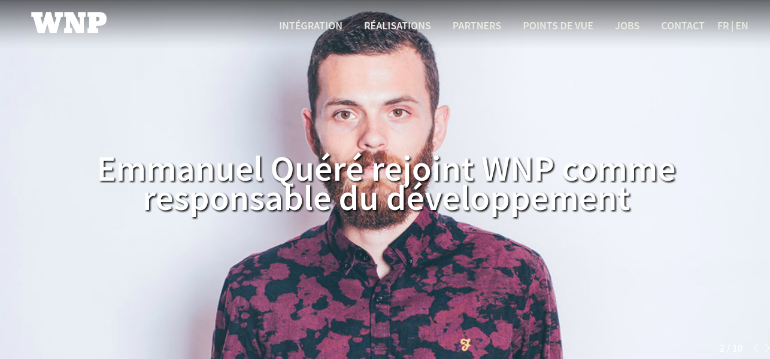 Creative Agency WNP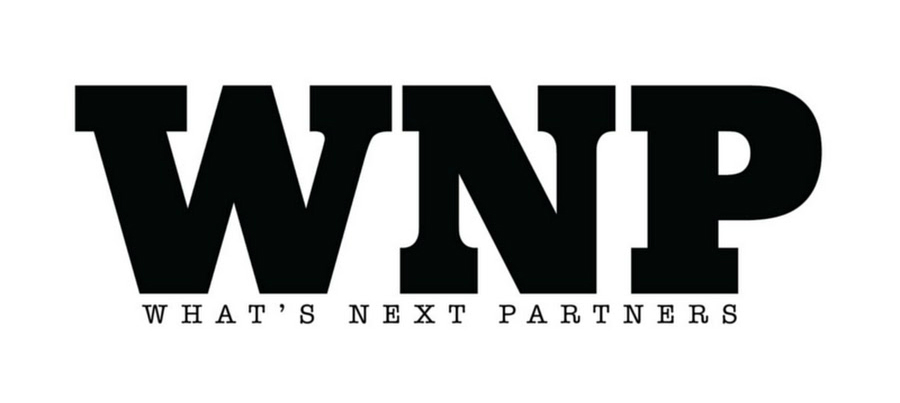 Country: France
City: Paris
Services Provided: Consulting, SMM, SEO, Design, Web development
Full Address: What's Next Partners 4, place de l'Opéra 75002 Paris France
About the Agency
What's Next Partner, also known as WNP is an agency creative whose expertise span across different client industries. This online creative agency is a native in digital advertising. It is a product of digital minds with the purpose of getting business done in the world where everything is changing so fast.
Marketing and communication industries are changing rapidly and clients need an agency resilient to these changes. WNP is always excited about "what's next" and how to bring clients on top of each game. It does not leave clients hanging between the clashing ideologies of old and new but brings them abreast of what modern advertising can do for them while retaining their innate values.
WNP understands every client's nature of the business to make sure that it can deliver what the client needs to improve its business. It also brings better communication while taking the business into a larger marketing scale. WNP also works on transforming brands – from its logo down to the details of marketing plans.
Short History
What's Next Partner was established in 2015 in Paris, France. The company was established by a team who aims to work hand-in-hand with each other. It is focused to bring more brands into a multimedia platform. From advertising, the company now works with various brands and offers other services such as consulting, digital marketing, cross-platform management, design, and data marketing.
Look through the Vanksen company profile additionally, have more variants!
About the Team
WNP is a creative marketing company composed of more than 100 talented employees – each specializes in his and her own fields in online and digital marketing. The team is being led by its President and WNP founder, Guy Chauvel. Among other members of the board are,
Gilles Folin, Tristan

Beauchesne

and Walthère Malissen – Senior Partner / WNP Consulting

Nicolas Gayet – Senior Partner / WNP Agency President
Christelle Raynal – Senior Partner / Creative Director WNP Agency
Stéphane Raoul – Senior Partner / WNP Cross Canal and Digital
Eric Delannoy – Senior Partner / WNP Agency and Studios President
François-Charles Rouyer – Partner / Creative Director WNP Cross Canal
Yann Bilat– Senior Partner / WNP Shopper
Laurent Thévenin – Senior Partner / WNP Cross Canal
Services
WNP is a company creative that provides numerous online advertising services including brand consultation, design, web and application development, SEO, and social media management.
Brand consultation: If you need a company who has a team of experts who will sit beside you and discuss how your brand should be placed online, come with WNP. This is the company that breaks every detail of your brand to recompose them into a better product. WNP conducts a thorough study of the brand project it handles. It has a team who specialize in brand packaging, tagline, and logo. This team designs, strategize and recompose the content of your brand to make it more appealing to your target customers. Brand consultation also includes marketing strategy and planning. This involves having your brand positioned on the strategic media such as websites, social media, and mobile applications.
Design: WBP designs all types of online media advertising – from websites, mobile apps, and online ads. WNP is known for cutting-edge and innovative designs, which clients have been looking for these days.
Web and application development: Websites and mobile apps are among the most effective ways to reach to target clients these days. WNP designs interactive websites that provide the most valuable information that customers might be looking for.
Search engine optimization (SEO): The most effective online marketing plan is having your brand seen by most people who are looking for it. Today, the best way to search for something or someone is through online searches. WNP helps your product to be listed on the first pages of each search by using strong keywords. Through this strategy, online traffic will be generated directly to your product's website, earning you the popularity you need.
Social media management: It seems like everybody is into social media these days. WNP realizes how important it is to stay connected to customers – that is why the company helps clients get closer to theirs.
Some Examples of Their Work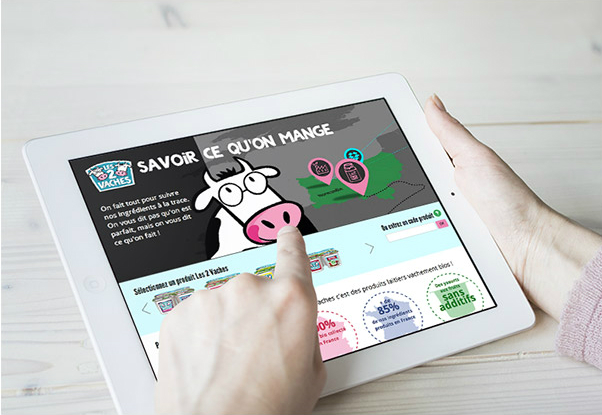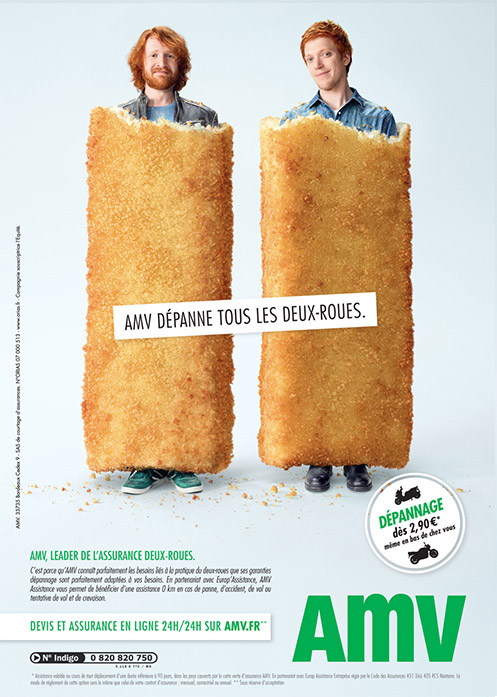 Entrust your brand to a creative web agency with experience, skills, and commitment to fulfill expectations. WNP is among the next generation of advertisers that work not to only be known in the field but also, more importantly, they help clients bring out their products to the world.
Check out other posts and select the best e agency creative today!