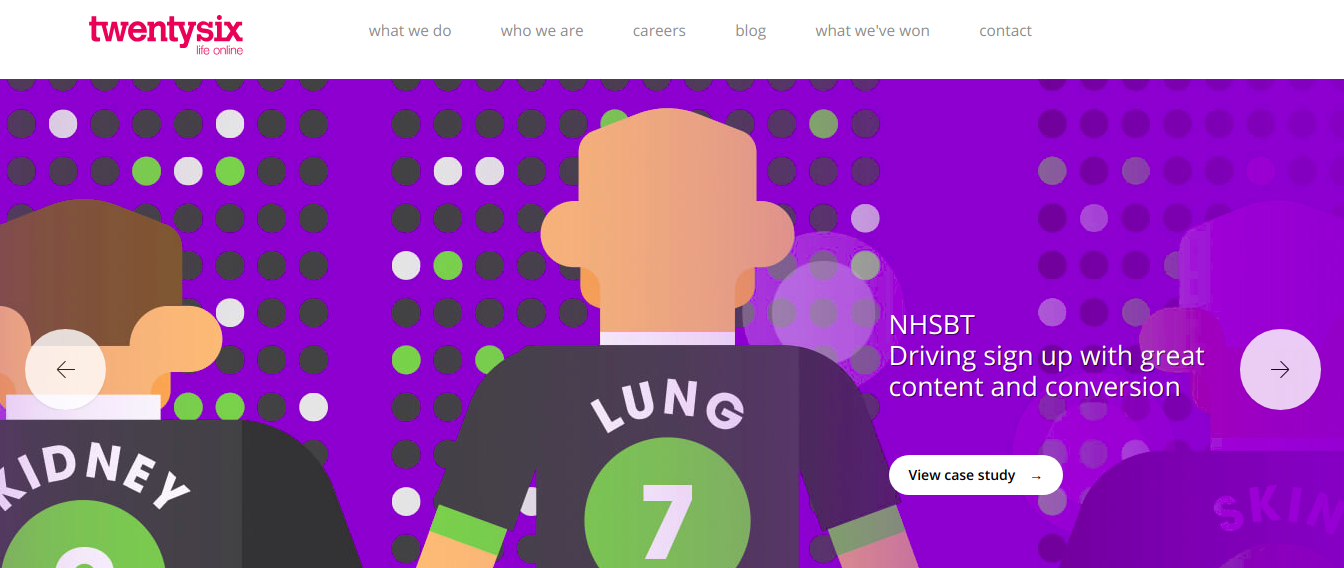 Creative agency Twentysix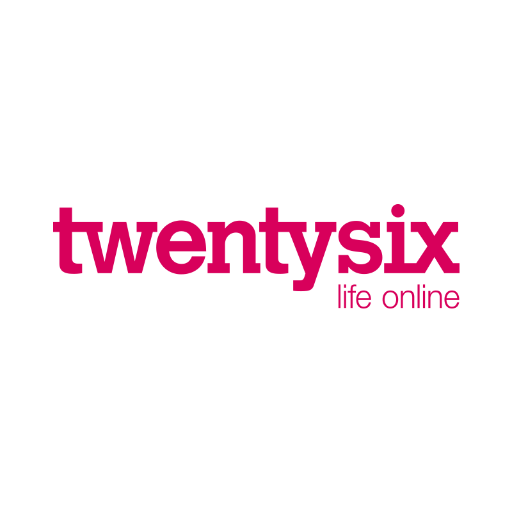 Country: UK
City: Leeds
Services Provided: Marketing, Digital, Web Design, Web Build, Social Media, Search Engine Marketing, PPC, Afilliates
Full Address: 28 Sovereign Street Leeds LS1 4BA
About the Agency
Twenty Six is an award-winning digital creative agency that has offices in London, Birmingham, Singapore, New York and Leeds. They are passionate regarding digital marketing, and they are experts in marketing. In addition, they deliver commercial thinking and indispensable creating connecting brands to client's customers online.
Twentysix employs the best individuals that deliver the highest quality of work. They have the talent that makes them successful, and they have four key principles that they consider when regarding brand building and approaching marketing online.

Dialogue builds connections: The creative company entertains and engages audiences. They are using online content to enhance and advance brand story. They also make sure to make a genuine dialogue between brand and audience.

Be true to brand: Twenty Six believes that channel is the essence of brand online, wherein they enhance and extend brand presence. Also, they are using online in demonstrating indisputable brand that surely benefits the client's audience.

Measure everything: Online is a reliable marketing medium, however, it is rarely measured. They advise their clients that if they cannot measure it, then they should do it because they will not still learning anything that is new. If you want to make sure that you measure it effectively, Twentysix will do it for you.



Short History
Their in-house specialist gives expertise in online marketing as well as social media. They have dedicated teams that ensure they provide expertise in all digital strategy aspects. The agency was born in 2005 and as of now, they continue to offer digital solutions.

About the Team
The agency team is helping one another to give the best digital experience and project for their clients. They make sure that what they do meets the requirements of clients and it is always of high quality.

Samantha Wragg Assoc CIPD is the Freelance Internal Headhunter of the agency

Amy Johnson is the Business Development Manager

Joel Spence is the Sales and Marketing Director

Hollie Raper is the Senior Performance Marketing Manager

Abigail Doughty is the Business Development Manage

Stu McGregor is the Client Services and Operations Director

Mark Currass is the Business Development Director

Gail Dudleston is the CEO and Digital Branding Evangelist

Matt Pallatt is the CTO / CISO



Services
With more than 150 digital specialists, the company creative brings creative thinking, precision development and strategic expertise in everything that they do. Their core services include,

Web design and development: This service is about creating, maintaining and building websites. It includes aspects like web publishing, web design, database management and web programming.

Mobile app build: If you want to take advantage of the unique features of mobile devices, then mobile app building service of the agency will help you.

Creative strategy: Creative strategy is the strategic and intentional approach of the agency that takes in implementing and developing steps that support and ensure business growth.

SEO: If you want your web pages to have a potential rank in Google, the Twentysix agency will help you with it. They will be the one to measured authority by analyzing the numbers as well as quality of the links from other web pages.
Some of their services include affiliate marketing, mobile usability, digital strategy, user interface, PPC, paid search, social media content, social app development, social media strategy, social media games, mobile commerce, online analytics, mobile games, mobile apps development, content marketing, performance marketing, user experience, software development, online media buying, mobile marketing, online video production, conversion, mobile animation and others.

Some Examples of Their Work
Among Twentysix clients for the past years are the biggest brands that you know. Their clients prove that they are an award-winning digital agency that you can rely anytime you want. Some of the biggest brands or clients they have include,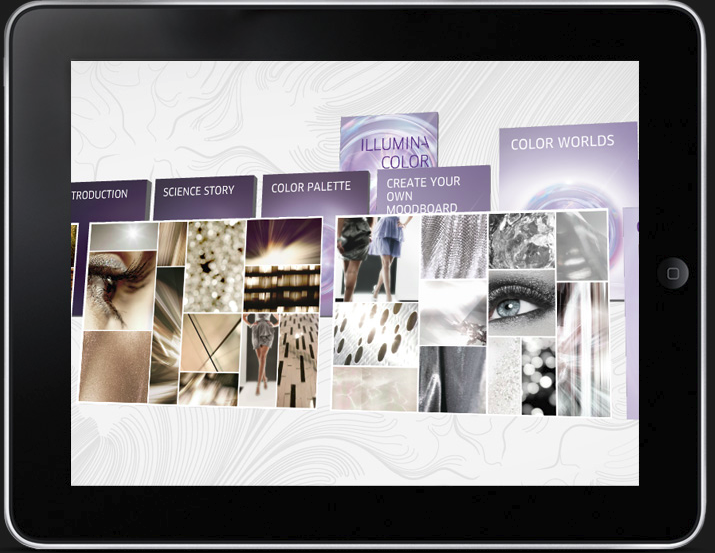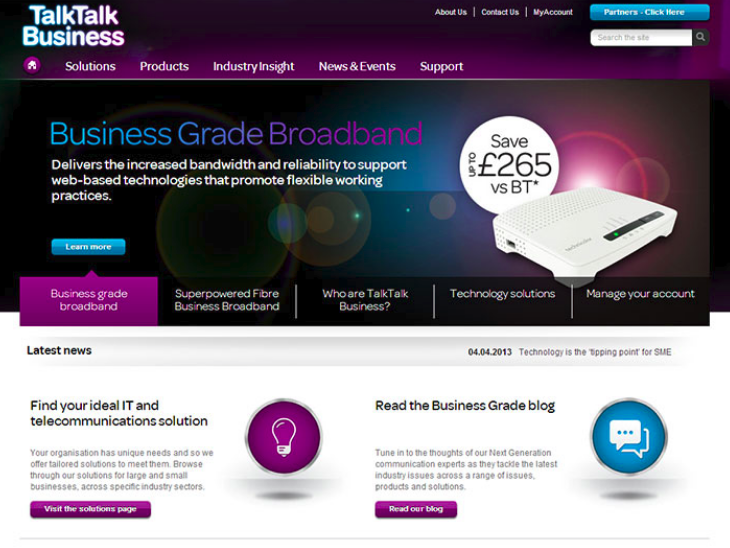 The creative web agency helps brands to connect with customers and they are helping their clients to ensure that they get the best digital solutions. The best thing is that the agency is offering numerous specialties and services that clients can choose from, be it online video production, social media content, digital strategy up to content marketing. Finally, if you want an online content that enhance as well as advance your brand story, Twentysix is a great choice.

Don't hire a digital creative agency without studying and comparing your options. Learn more from our digital marketing company profiles today!