Creative agency Stickyeyes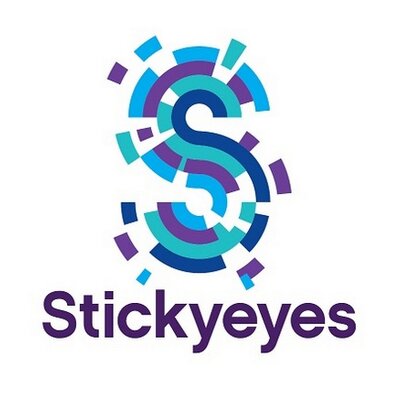 Country: UK
City: Leeds
Services Provided: Search Engine Optimisation (SEO), Paid Search (PPC), Online PR, Social Media Marketing, Influencer Engagement, Content Marketing, Design & Development, Insight & Consultancy, Search, Display & Affiliate Marketing Tools
Full Address: West One, 100 Wellington Street, Leeds, West Yorkshire LS1 4LT
About the Agency
Stickyeyes is a digital marketing agency that is situated in Leeds. The agency believes that digital marketing campaigns are not just about translating keywords to new languages, but also about completely understanding consumer behavior and different cultures.
Stickyeyes is an international digital creative agency that completely understands the differences between big international markets. Their award winning software and insights allows them to understand the landscape of digital marketing on every market. it allows them to devise international campaigns that surely drive conversions, revenue and traffic in every individual territory.
Why Choose Them
Big brands: Their approach to international search engine optimization has been applied to big and international brands across different territories. Some of the brands include Hertz, ghd, Maxinutrition and Hilton Worldwide.
Over 17 in-house languages: The international team of the company creative includes natives from 17 different countries around the globe. Their native speakers make sure that they have both cultural and multilingual expertise needed to ensure that clients' campaign will succeed in every individual market and territory.
Engages international influencers: Through their engagement service and blogger outreach internationally, they connect their clients' brand with the best largest networks of online influencers and bloggers.
Award winning tools: The award-winning search tools of the agency gives them unique market insight on a territory basis that allows them to track algorithm changes, shape client's digital marketing strategy and review competitor activity.
Short History
Stickeyes was founded in 1996, and after a decade, they are still growing and continuing to improve. Their secret to their success is that their experts in each marketing discipline work together in helping their clients to succeed online.
See if Stickyeyes is something you're looking for!

About the Team
 Craig Chalmers: Chief Executive Officer
 Phil Kissane: Managing Director
 Glen Conybeare: Chief Commercial Officer
 Tom Howard: Chief Financial Officer
 Steve Lee: Operations Director
 Simon Allen: Client Services Director
 Paul Hill: Sales Director
 Lee Allen: Director of Search
 Heather Healy: Marketing Communications Director
 Jonny Artis: Director of Search
 Phil McGuin: Director of Demand Generation
 Lisa Wisniowski: Brand Communications Director
 Jessica Maccio: Head of Public Relations
 Julian Ward: Head of Recruitment
Services
The best thing with the agency is that they give excellent digital marketing services. They give full marketing package in order for clients business to have an award winning digital formula that they can use in their business.
Digital marketing: This service includes digital marketing solutions, which include magnificent digital agency, excellent digital marketing, full service strategies and engaging international audiences.
Straight talking digital marketing: They are a creative company that is different from others because they combine excellent creative thinking with awesome insights to give success to biggest brands. Unlike other agencies, they do not only focus on delivery and strategy but also give focus in using real world experience.
SEO: The agency makes sure to give clients international search-engine optimization strategies that surely satisfy search engines and users. The creative web agency help their clients with Google removal or penalty assessment, authority enhancement, technical optimization and audits, risk assessment and backlink audits, keyword analysis and increase client's brand exposure.
Experts in SEO: The agency has an excellent record in delivering SEO campaigns. They have a content-led approach leveraging the marketing communication channels in delivering search engine optimization and business value.
PPC: When it comes to the agency PPC approach, it is grounded in innovation, optimization and creativity.
Social media: Social media allows brands to connect with customers and the agency social media service will help clients to increase their brand exposure, have an extensive network, and get social strategy that is backed up by real time data and international experience.
Digital PR: If you want to be noticed as well as grow your business, then Stickeyes will help you. Some of the service they offer includes PR campaigns for both offline and online, get message to highly engaged audiences, engage audiences through trusted platform and high profile.
Content marketing: The agency believes that content reconnect brands with consumers in exciting and new ways allowing them in transforming audiences to publishers, influencers and advocates. With the combination of inspiring creative and expert insight, they produce awesome content strategies.
Design and development: The agency team specializes in making acquisition-focused web solutions that are usable, underpinned and creative. They offer conversion rate optimization in helping clients to increase their sales. The agency also offers responsive solutions that make sure clients will get only the best service.
Some Examples of Their Work

There are numerous offered digital marketing campaigns online, but if you want to get a different one that do not only translate keywords to new languages, but ensure to give you complete understanding about your consumer behavior, then Stickyeyes is a nice choice because they make sure that everything you need will be provided to you.
Study your options well and compare before hiring a digital marketing agency for the best results today!