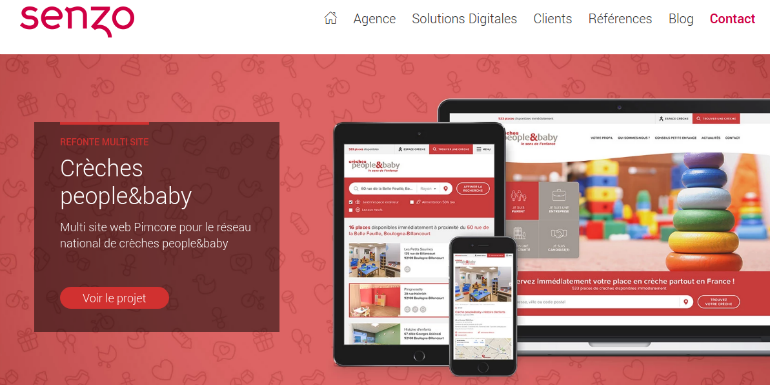 Creative Agency SENZO

Country: France
City: Champigny-sur-Marne
Services Provided: Web design, Web development, E-commerce, Branding, Web applications, Digital
Full Address: SENZO 634 rue de Bernau, 94500 Champigny sur Marne, France
About the Agency
Senzo is a creative web agency that is digitally independent. It specializes in web technologies. The creative development company makes innovative solutions together with new technologies, creativity, and design. It uses a simple formula to be able to distinguish it from other agencies. The formula is User Experience and/or UX Design plus Engineering plus Web Hosting, and then you get Senzo.
Creation of web applications starts with your story. Collaborating with the agency is needed for it to know what your needs and expectations are. When the company has already made an outline of your story, it will begin making conceptions to be able to attain all your needs and demands. The agency is expert when it comes to branding, site digital, web applications, web design, web development, mobiles, and e-commerce.
Short History
The agency was established in 2012. The founders of Senzo are Frank Baduel and Thomas Pozzo di Borgo. For more than 12 years, it has already made over 100 projects with different brands. It has worked with small, medium and large size groups. Today, Senzo is now one of the leading agencies in France for the development of advanced web applications. Together with its customers, they create digital solutions that are combined with technical coherence and aesthetic.
About the Team
This creative marketing company is made of a team of experts. It is joined by consultants, developer engineers, graphic designers, artistic directors, and integrators. They are passionate when it comes to new web and digital technologies. The founders themselves have positions in Senzo. Frank Baduel works as the Artistic Director, while Thomas Pozzi di Borgo is the Technical Director.
There are about 10 employees in the company. Other members of the team are Guillaume Barbet and Agathe Lobrot.
Hula-Hoop is one more agency you can hire for your advertising needs!
Services
Mobile: Mobile applications are created with the combination of the new web technologies, responsive design websites, and HTML5 web apps. The company makes unique applications that are beyond the simple technical specifications. It uses mobile technologies such as Bootstrap, Android, and iOS, HTML5, CCS3, Jquery

Mobile and Foundation Zurb.

Web applications: Senzo makes use of the best open source solutions to solve your business problems. It develops web platforms and makes use of the appropriate web tools for your brand. The sub-services are HMI, Wireframing, UX/UI Design, Back-End, Front-End, Development App, API, ERP/CRM, SI Integration, SEO, Multi and Cross Channel, and Social Networks.
e-Commerce: The agency is meticulous in all the stages of creation, as well as the re-design and maintenance of your e-commerce sites. It uses Magento as a solution

. Your B2C and B2B e-commerce sites are realized with the agency's open source solutions. The company also implements multi-channel applications that are real and manageable. It will let

you're

manage your broadcast channels and put them in one place.

Design: With design, ideas are brought to life. Your brand has a personality that needs to be projected. This visual identity should help your company be distinctly distinguished from the others. It should reveal your features. Senzo makes web graphic charter, logo, and graphic design. It aims to create a graphic universe that is appropriate for you.
Senzo needs to know what your needs and expectations are to be able to understand your business. From this stage, it will translate them into technical specifications. It is necessary to have the right technical choices for the development of your customized web application and designs to meet your needs and wants. Senzo uses web technologies such as Pimcore, Magento, Symfony, Angular js, Jquery, Node, HRML5, CCS 3, Zend, Joomla, Prestashop, Drupal, and WordPress.
To be able to achieve this, Senzo offers Graphic creation or redesign of web graphics, Visual Identity, Graphic creation or lifting of the logotype, Interface Responsive Design, UX / UI Design and Web design of interfaces or mobile applications. It also offers Digital Motion, Brand or product graphic universe, Community dressings, Digital campaigns, CRM and online advertising (banners, newsletter, e-mailing campaign and other digital channels), event venues, Creation of Facebook page, Corporate Communication, and Advertising brochures.
Some Examples of Their Work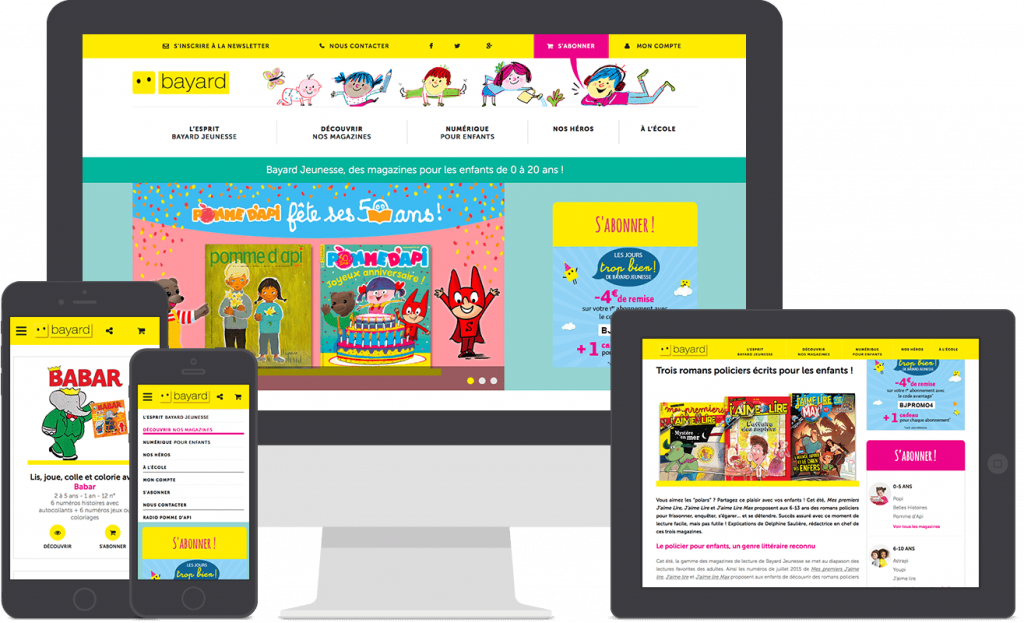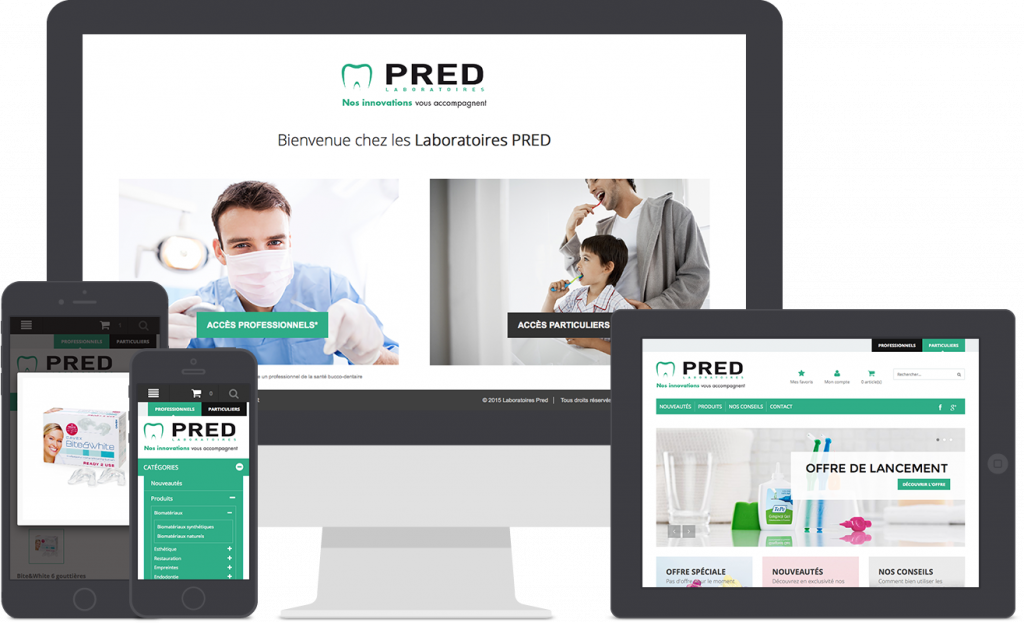 Senzo can create design even for the most complex web-based business application. The agency makes use of open source solutions with a high degree of technicality. With this, website interfaced together with content management solutions is realized. This is just an overview of this company creative. Get to know more of Senzo by visiting its website and social media accounts
Discover more about the creative web agency today!