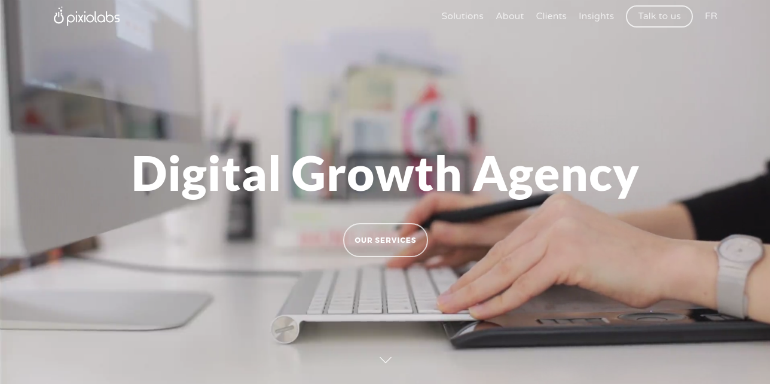 Creative Agency Pixiolabs

Country: France
City: Paris
Services Provided: Website creation, Webdesign, Branding & web communications, Digital strategy consulting, SEO / SEM, SMM
Full Address: Pixiolabs 61 rue Traversière, Paris 75012 France
About the Agency
Pixiolabs is an online creative agency offering human-centered approach when it comes to digital solutions. The agency believes in the story of their clients. They learn who they clients are, where they want to go as well as ensure to build the best strategy that they need. Because they are thinkers, they find ways on how they can improve their clients business. As makers, they make sure to build the best digital solutions that convey their client story. As Alchemists, they make engaging digital experiences for their client's audience.
Short History
Pixiolabs is a creative digital media agency helping agencies thrive in a connected world with digital experiences. Over the years, they gained experience in digital strategy, business development as well as digital marketing.
About the Team
Their consultants have great experience working in different industries with B2C and B2B markets. Their tailor made teams take big challenges. For them, clients should think of them as an extension of their team and not an agency. They enjoy fostering collaboration with their clients. The agency always seeks for expertise and diversity in every team that will enable them to make smarter solutions than anyone could have. Their interdisciplinary teams are working together from each day in order to make the best cross-platform digital products.
MRM McCANN could become one more alternative for you!
Services
Digital products and services: They create web platforms generating business by adding creativity, user friendliness, and innovation. They make sure their clients find and explore information in an intuitive way. In addition, they give an easy to use the back office in order for clients to update their content quickly and easily. Whether it is building a mobile app, private network or responsive website, their work is built for performance, longevity, and scale. Their digital marketers, developers, and web designers collaborate to make valuable, elegant, one of a kind answers for business challenges.
What they do
Websites
Intranets
E-Commerce
Mobile Apps
Platforms

User Experience
User Interface
Web Design
Landing Pages
Community and amplify: Their goal is to enable client's company to make meaningful digital experiences that keep and attract the attention of their audience. They do not only do it through creativity and technology but also by making engaging and simple content. Their extensive experience allows them to choose the perfect platforms to amplify, optimize and target client's communications.
Content marketing: For them, you should not wait for customers to come to you. You need to capture them by making content that are worth sharing. Their specialized team will help you to tell your story in a great and compelling way. Aside from that, they create conversations between your customers and ensure a long-term customer engagement.
Their expertise covers all content creation aspects. Whether clients need a social media content, copywriting for a site, infographic or email, then the agency delivers an engaging content that is tailored to client's audiences.
Brand enhancement: From graphic and brand building guidelines to constructing certain experiences that resonate with the market target, they help their clients to enhance their brands as well as to generate brand fidelity. Aside from this, here is a list of what the agency does:
Logo design
Branding
Brand guidelines
Traffic acquisition
SEO
Blogging
Content marketing

Editorial planning
Copywriting
PR
Community management
White papers
Infographics
The essential thing for the agency is to make conversions for their clients. They help clients in generating traffic, have a long term relationship and make customer engagement with cost-effective, smart, cross-channel marketing campaigns focusing on relevant targets.
At the beginning of every project, they audit their client's sales process in order to implement solutions tailored to client's business. After that, they start to build the perfect marketing mix.
Search engine optimization: The agency is using SEO in building web presence buzzing with traffic that completely interested in client's business. Their team of SEO developers, copywriters and analysts work under direction

of their senior strategists.

Search engine marketing and pay per click: By driving essential traffic to client's brands platforms, there are new opportunities for new conversions that will arise that impacts sales as well as creates long term relationships. Throughout the initiative, they fine-tune all ongoing campaigns and ensure to employ a rigorous A/B testing that maximizes the ROI for their clients.
Contextual and display advertising: Their display and contextual advertising campaigns, which include retargeting and remarketing leverage user details like search terms that they have used for maximum impact.
What They Can Offer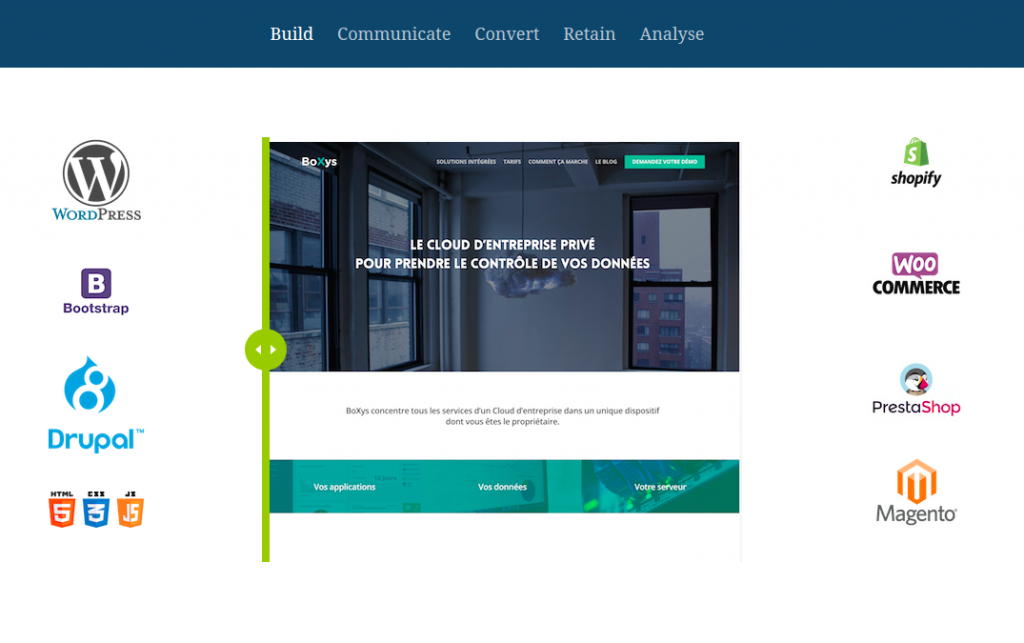 Follow the links and check out all their solutions.
The agency makes sure to engage and retain client's customers. They make sure to build a relationship that lasts long. With them, they have a wide range of services you can get. You can always check their site for more information.
Learn more about an agency creative today!