Creative Agency PeoLeo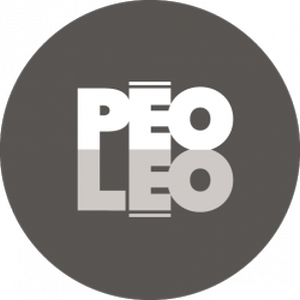 Country: France
City: Paris/ Lille
Services Provided: Advertising, E-commerce, Web Development, Web Design
Full Address: 54 Rue de Paradis, 75010 Paris
About the Agency
PeoLeo has the ability to invent and reinvent itself. And that's one factor that makes this online creative agency stand out from the rest. This creative marketing agency is a product of a successful merger between an advertising agency named Kuryo and a digital agency called PeoLeo.
The new PeoLeo handles every project with a different state of mind—one that's based on openness, curiosity, as well as the common desire to innovate. It cultivates such desire with the help of other professions from other industries. This agency believes that a brand can be successful if these four issues—advertising, shopper, contents, and entertainment—are simultaneously addressed. That's what the new PeoLeo is here for.
It is more than just a communication agency. PeoLeo is, most of all, an innovative company that's capable of creating brands, launching projects, and developing related products and businesses to enhance its expertise.
Short History
Though it was only in June 2012 when the alliance between a digital agency and an advertising agency formally happened, the roots of PeoLeo can be traced back to September 2001. Yes, it was in the midst of the global crisis when PeoLeo was founded.
But since it positioned itself in the "multimedia" sector and with its determination to invent devices with short-term result while structuring the brands in the long term, the company has evolved. In fact, it has successfully released its first edutainment game for kids at the dawn of 2002. This was voted by FNAC as the best game of the year, and was sold in seven countries. Kuryo, on the other hand was founded in March 2002.
Fast forward to the third quarter of 2012, and the new PeoLeo was born. The merger of Kuryo and PeoLeo has led to the creation of a new group with a unique service. The new company was recognized as the first independent, innovative cross-communication consultancy catering to ambitious brands.
Find the right creative design company, check out the Et Si!
About the Team
Operated by a dozen managers from different worlds like marketing, advertising, entertainment, and technology, PeoLeo is able to cope with the growing demands of consumers. Among the key people making up the team are:
Jérôme Kazcmarek: A man who believes that a great idea is always worth taking risks for. "Innovation must be at the heart of creation…" has always been his conviction.
Guillaume Baudhuin and Charles De Potter: These are the key people behind PeoLeo's production and innovation department. He is fluent in English, French, Flash, PHP, and HTML; Guillaume worked with SAFRAN and has been involved in the development of the technologies involved in the deployment of surveillance drones. Charles, on the other hand, was once a Webmaster in a cinema and in charge of web projects at Pictime. He also has a decade of experience in international project management at MICROSOFT.
Valérie Garcia and Stéphane Jaillette: In charge of management and consulting, Valerie and Stephane refuse to do things halfway. They want things done and they do it well. The two lead a team of enthusiasts working on new consumer behaviors as well as the innovations they require.
Isabelle Ojeda, Emmanuel Laybros, and Nicolas Devos: These are the point persons of the agency when it comes to strategic planning. This has been their credo: A brand can only win by simultaneously raising 4 stakes: Emerger, Sell, Serve, Divertir.
Services
Advertising (Emerger): PeoLeo employs many experts from the advertising world, to cater your needs and provide you with tailor-made solutions. Whether you need campaigns, TV advertisement, photo services, social media strategy, and websites for the purpose of advertising your brand, you can count on the expertise of PeoLeo's team.
Shopper (Vendre): If you need a new e-commerce website, brand website, apps and other programs or strategies that can improve the shopper's experience, don't hesitate in putting your trust on PeoLeo. The creative agency also provides clients with methodologies and startups that they can use to enhance their own knowledge such as mastery of web development and others.
Contents (Servir): PeoLeo will provide you with the contents and communications you need to make your brand more appealing to your target audience. It can deliver success stories, brand website, video tutorials, animated lessons, social media strategies, and other types of digital contents that will be helpful to you and your brand.
Entertainment (Divertir): Since the old PeoLeo's early years in the industry, it has been known for developing games and other entertainment applications.
Some Examples of Their Work
KFC – Tastyworld Episode 1 from Vibe Studio on Vimeo.
Samsung – Démo Galaxy S from Vibe Studio on Vimeo.
Leroy Merlin – La rentrée des grands from Vibe Studio on Vimeo.
PeoLeo's main asset is the diversity of professions working on it. This is unique in the market because through this, the agency is able to decompartmentalize the people's expertise, making them more capable of creating value for your brand and making tailor-made communication devices and solutions. Besides its inventions and services, this creative web agency also values their clients well. That is evident in the simple yet lasting relationship the agency has established with their customers. Be among those clients who are satisfied by PeoLeo's agile solutions.
Know more about this online creative agency now!