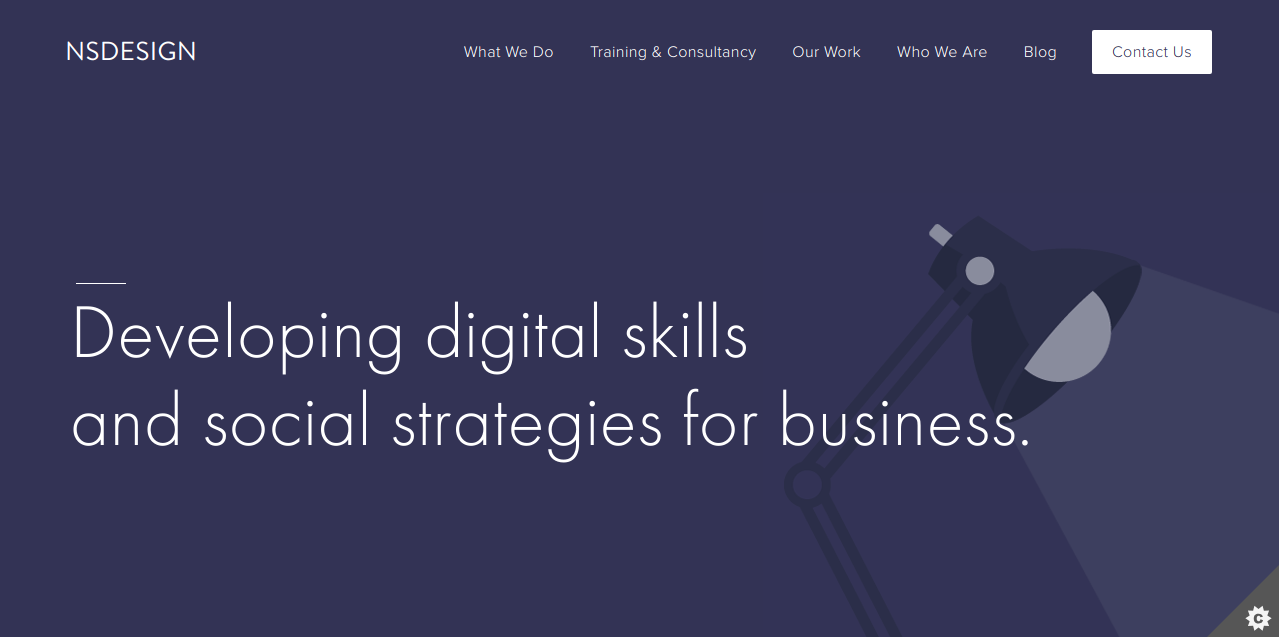 Creative Agency NSDesign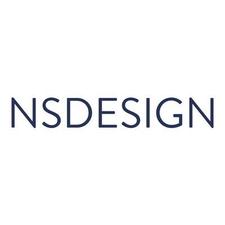 Country: UK
City: Glasgow
Services Provided: Web design, web development, social media training, social media consultancy, web hosting, domains, ecommerce, social media, digital marketing, Prezi Training, SEO, SEO Training, QR Codes
Full Address: NSDesign Hillington Park Innovation Centre, 1 Ainslie Rd, Glasgow G52 4RU United Kingdom
About the Agency
NS Design is a creative web agency that creates digital experiences for customers and social strategies for clients' business. This company utilizes the potential of digital age and technology to create meaningful and effective designs. The company helps clients do their business online – which is much better these days. It uses technology on its advantage and echo this to its clients.
But NS Design is far more than just an online creative agency. It collaborates with you, the client and work on creating meaningful and effective digital solutions for your business. This goal is attached to its values of providing outstanding experience for users.
The company helps organizations –established or startups to attain their goals and communicate with their customers. It is achieved through creative designs in all its projects – from brochures down to websites, or from online marketing down to simple consultancy.
The company's vision is to help your business gain tangible results in the soonest time possible using online platforms – from online marketing campaigns in social media to printed copies of your company brochures. Together, the company believes that the potential of your business is yet to be discovered.
Short History
The company started in 1999. It has worked with flagship clients such as Clyde Cruises and the latest client, Glasgow Central Tours. It has been known in many countries, particularly in UK and Scotland.
About the Team
NS Design team is composed of digital specialists experienced in online marketing, content management, social media, and website design. They are creative thinkers whose goal is to make businesses realize their full potential using the right media.
The team is led by Gary Ennis as managing director, Kenny Roy in the operations, and Jan Dolbear in accounts and Jonny as Social Media Marketing Executive.
Services
It provides full spectrum of digital services. Among these services include the following:
Web Design and User Experience
NSDesign is all about engaging user experiences using digital platform. It creates responsive websites and web application to market brands and create values.
NSDesign also develops customized programming solutions for its clients. The company conducts thorough research to understand the market and competitors of the client brand. Based on the results of these researches, the company will design solutions based on what the brand needs. Its development services include web applications, Front and Back End Development, responsive development, HTML5/SASS/JavaScript, and ecommerce systems.
It also provides content management, custom database applications, statistical analysis reporting, image gallery management, survey and data collection, advanced booking systems, testing and analytics, and consultation.
WordPress Support & Support Maintenance
It designs and maintains WordPress to promote brands. It secures that each WordPress design is working properly by conducting and implementing regular backups and maintenance. Among its support services include maintenance, security, plugin updates, and backups.
It also provides ecommerce-trading services including dedicated ecommerce systems, shopping cart integration, PayPal and other payment gateways, shopping bolt-ons, SSL secure certificate help, product inventory addition and product photography.
NSDesign utilizes digital marketing much better than any other agencies. It uses this service to connect with your customers. Among its marketing strategies include SEO, analytics, and email marketing. It also produces videos, and social media trainings.
NSDesign sees to it that your brand communicates the same effective content throughout all media. This is where content creation and management fit in. The company makes sure that your content is keyword enriched to be searched by your customers.
Another service that NSDesign offers is hosting domains for business. It offers hosting packages that you can choose from – depending on the needs of your business. These packages offer 24/7 customer support and a guaranteed 14-day-money back.
Among its SEO services include Keyword Research, Technical SEO Audit, Link Building, Google Analytics Integration, and Google Adwords Integration, SEO copy writing, competitor search analysis and SEO training workshops
NSDesign has its own online mail newsletter used as a tool that allows clients to create their own effective and send them to their customers. This is an easy process and works on all types of online platform. This unified online email makes sure that you reach to your target market and get your target result.
Some Examples of Their Work
Among the company's clients include: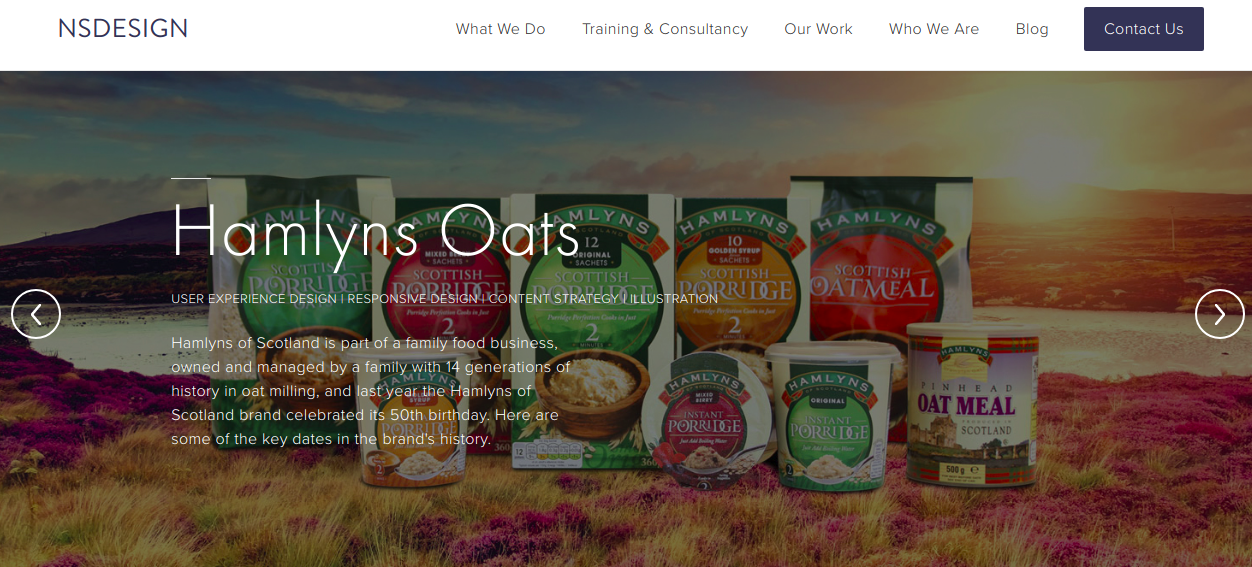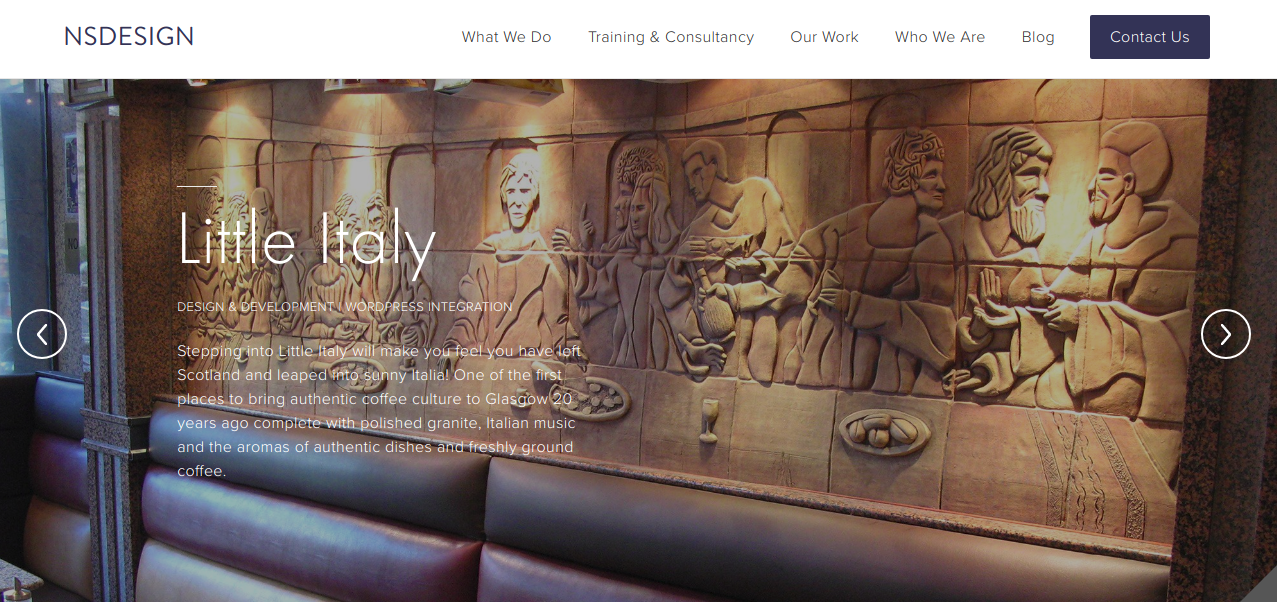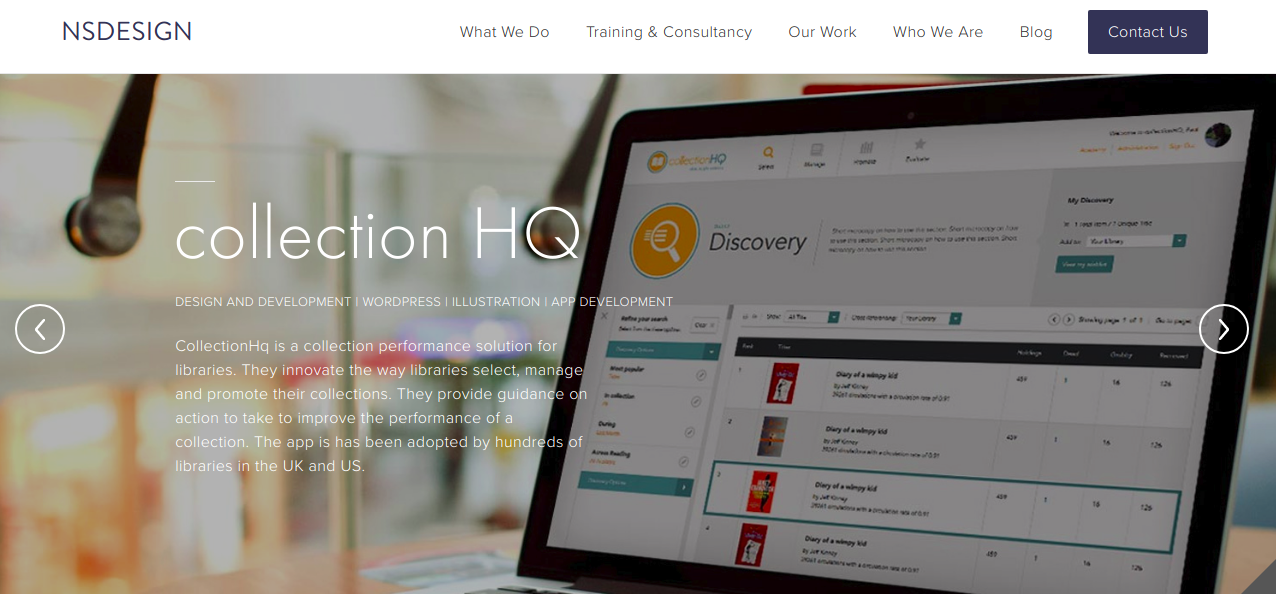 If you have a brand idea, you need the creative agency like NSDesign with experience and skills in making things happen through digital platform.
Study your options well and look for the right online creative agency today!