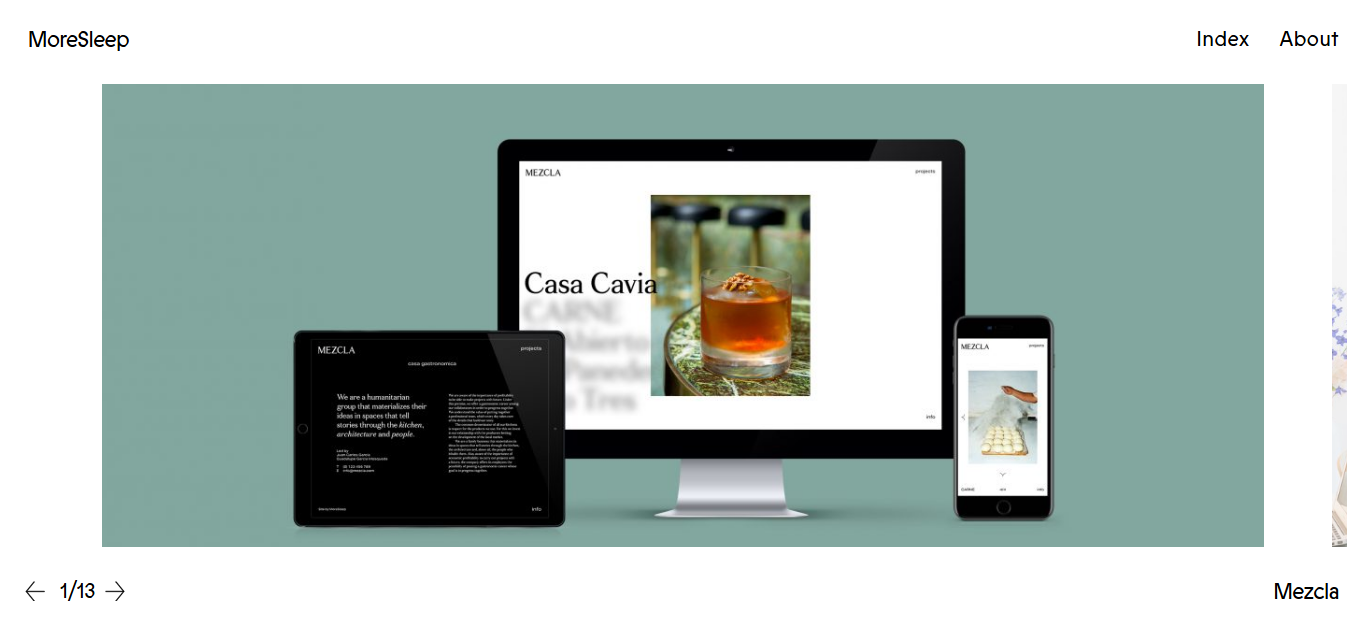 Creative Agency MoreSleep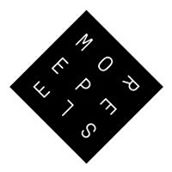 Country: Germany
City: Berlin
Services Provided: Web Design, Graphic Design, Creative Marketing
Full Address: Glogauer Str. 2 10999 Berlin Germany
About the Agency
MoreSleep is a creative design agency that allows clients to relax while taking care of their advertising and creative marketing needs. This team of professional designers and brand managers has been in the design industry for decades now and has worked with numerous multinational companies. MoreSleep team believes that their professional work and diligence put them on the map of the advertising business.
The creative design company creates a brand culture among clients' customers, forming a network of similar preferences. It is the company's promise to clients to generate the widest population of customers with unified perception about the brand.
MoreSleep does not provide fit-to-all marketing solutions. The company believes that each project is unique and requires customized management. In relation to this, the team makes sure that each project will be treated individually – according to their needs, brand requirements, and customers. The company promises smooth, easy, and effective processes while clients get long term return of investments and MoreSleep.
Short History
MoreSleep is the returning byproduct of the design studio called No More Sleep. It was first established in 2006 and eventually merged with the TBWA, a network studio in 2010. MoreSleep was built on hard-earned lessons – both experienced from the competitive world of the advertising industry and the challenges of marketing. Today, the company grows bigger and stronger as it hires more professionals to join its team.
Need a professional team for your next online marketing campaign? Why not consider Moccu?
About the Team
MoreSleep is composed of diverse individuals – from business strategists to creative designers, storytellers and writers, creative coders and filmmakers – whose experience and technical skills were seasoned through the years. The team is a combination of artists, brand managers, and technical support.
From founders to technical experts and marketing team, MoreSleep's team brings the best of their knowledge and skills to help clients establish their brand. So whether you're a starting company that needs a brand face to start, MoreSleep's team has the best to offer.
The company's organizational chart is composed of Frederik Frede, the Creative Director and founder of MoreSleep and other creative agencies like Freunde von Freunden and FvF Productions; TorstenBergler, another co-founder and Editor & Co-Founder of @dmig; Dirk Konig, designer and creative director, Lucia Dickman, Elias Tinchon, Marie Dissing Dlsgaard, Robbie Lawrence, and Judith Guckler.
Services
Aside from good coffee and great company, MoreSleep is an agency creative dedicated to providing seamless advertising and marketing services to its valued clients. Among its services include:
Digital Product Design: MoreSleep brings product designs to a new and better platform – it goes digital. This platform includes apps, online communities like social media, websites, and online advertisements. MoreSleep makes products more visible to its target market, thus creating an avenue for interaction among future customers.
Mobile Marketing: This is one of the most accessible ways to reach to clients' customers. It can be considered as part of digital product design but MoreSleep creates a special team for this need. Mobile marketing includes application designs for Smartphone and mobile devices, which target more online users.
Global Content Production: This is about creating global brand awareness with powerful and effective contents. MoreSleep creates responsive designs, affecting the target market effectively. With powerful contents, cultures of familiarity over customers who are using the same brand are created.
Digital Consulting: MoreSleep provides extensive digital consulting whether you're a startup or an established business — because the company ventures on products they believe in. Digital consulting allows clients to see the potential of their products when introduced to a digital platform.
Native and Integrated Advertising: MoreSleep also offers integrated advertisements such as brochures, television ads, and print media – which are still one of the widest covering forms of ads today.
MoreSleep has been collaborating with numerous companies in their advertising needs. Among its established clients like the following:
Some Examples of Their Work
It is important to hire creative marketing company with years of experience, dedication to work, and commitment to clients. MoreSleep does not only deliver great services but a long time commitment to its clients that their ads will be placed in a strategic channel for the highest possible return on investment (ROI). The company pulls out its best resources, staff, and expertise to help clients relax and get MoreSleep.
Find the right creative design agency for you today!