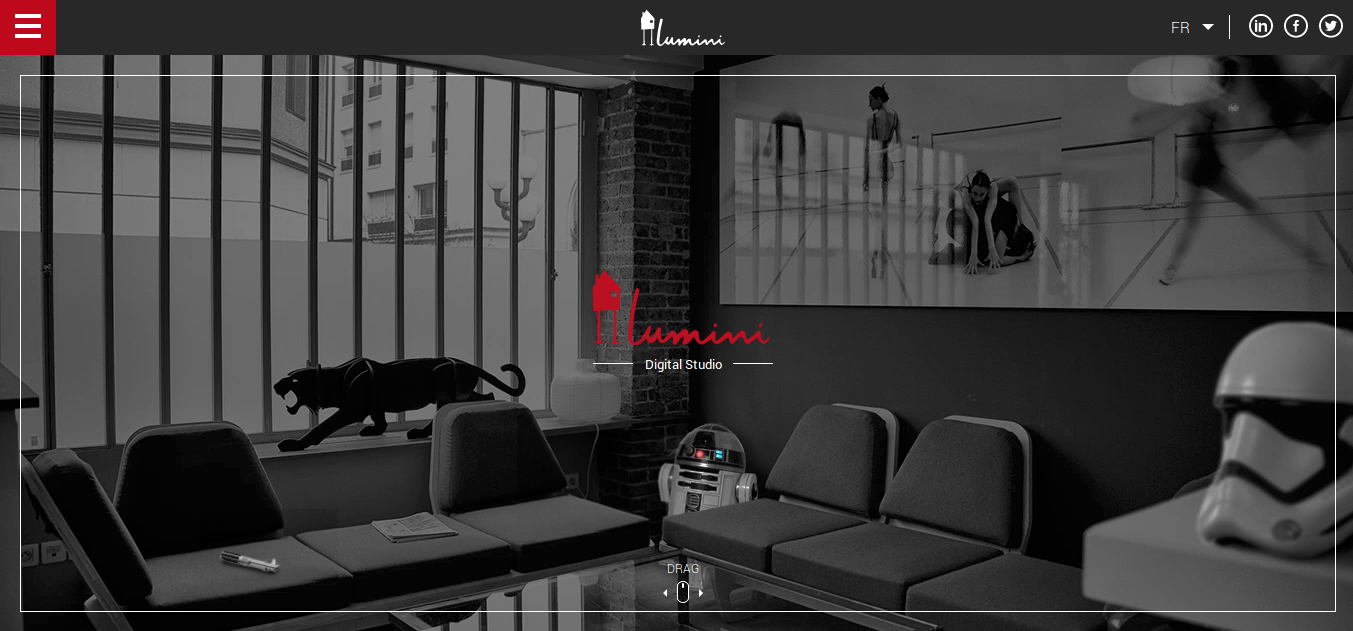 Creative Agency Lumini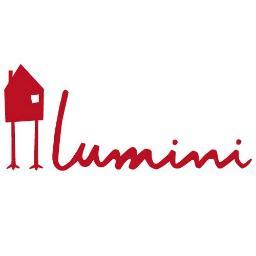 Country: France
City: Paris
Services Provided: Social Media Management, Creative Development, Web Design, Creative Marketing
Full Address: 6 passage de la fonderie 75011 Paris
About the Agency
Lumini is more than just a digital production studio because it always thinks outside the box. In working on every project, this online creative agency uses a hybrid approach based on these three fundamentals: creativity, technological innovation, and production of content. This approach made this creative digital marketing agency earn two Lions at the Cannes Lions International festival of Creativity.
In each site and application it creates, Lumini applies its ideal combination of strong artistry and creative dimension without forgetting that it is the user that should be at the heart of the brand experience. Its engineers-developers also take care of the proper implementation of high-traffic solutions and user-friendly interfaces that work on all types of technical and media platforms. It doesn't just produce content, but Lumini also offers post-productions, which are made by highly skilled people using high-end technology and devices.
Short History
Founded in 2004, Lumini has since believed that the container is always as important as the content. That's the reason it has put together a team of highly credentialed animators, creative, graphic designers, flasher, developers and directors to provide excellent digital solutions. The agency has three founding members— Areski Ferhat (photo director), Nicolas Pâris (motion designer) & Guillaume Rebbot (design-editor). Since its establishment, Lumini didn't stop searching for new technologies and formulating new ideas and solutions. No wonder, this privately held creative web agency in 6 passage of Foundry Paris has between 11-50 employees and it has earned two of the most coveted Cannes Lions.
Learn more about the best creative agencies, check out the Peoleo!
About the Team
Lumini's founders—Areski, Nicolas, and Guillaume—along with its creative concepts and producers, strive to position itself on key fields: conception and artistic direction, development, video production, and postproduction.
In this creative web agency, people in charge of direction are Areski Ferhat and Andrew Houadec (Head of digital productions). For the development team, there's Andrzej Wieczorkiewicz (Lead developer), Arnaud Dabouis and Antoine Charbonnier. The three people behind digital production are Eva Chapalain, Clara Faritiet and Paul Charlet. For artistic direction, there's the agency's Art Director Romain Gillet, Assistant Art Director Clément Lemoine, and the equally talented Delphine Lebrun. The people who take charge of the social media are Julia Ganille and Leila Haddouche.
Services
Interactivity: In this modern world, your brand's presence isn't enough; you also have to be interactive—you have to consider the input of the user. Lumini will help you with that. If you have a site but it's built solely for desktop, this agency will help you upgrade to a more responsive one that can be accessed even through Smartphones to meet users' demands for an excellent experience.
Marketing: Lumini will help you create effective marketing strategies to help you have a wider audience reach and convert more leads into sales. This agency is excellent in e-commerce and it is willing to share that excellence with you. It will develop online marketing solutions that will hold your audience's attention and will actually make them understand the message you want to convey.
Production: Content production, starting from your brand identity, is crucial because it will influence all of your future brand communication. So you have to make sure that you get it right from the start. Lumini will work with you from research to content development up to its launching in different media.
Advertising: No matter what form of creative advertising you want for your brand, Lumini can take charge of that. If you need graphics, films, animations, live actions, and other forms of advertising, Lumini's team has long loved to create exceptional ads and campaigns that will help your brand earn consumer loyalty.
Applications: This creative design company employs creatives and technical programmers and developers that can design remarkable software products and web applications that add maximum possible value to your brand. Whether for desktop or the latest mobile device, Lumini can develop just about any app you want it to make.
Games: Of course, Lumini can work on the entertainment side. So if you're looking for an agency to develop any type of online or mobile games, you won't go wrong in choosing Lumini.
Some Examples of Their Work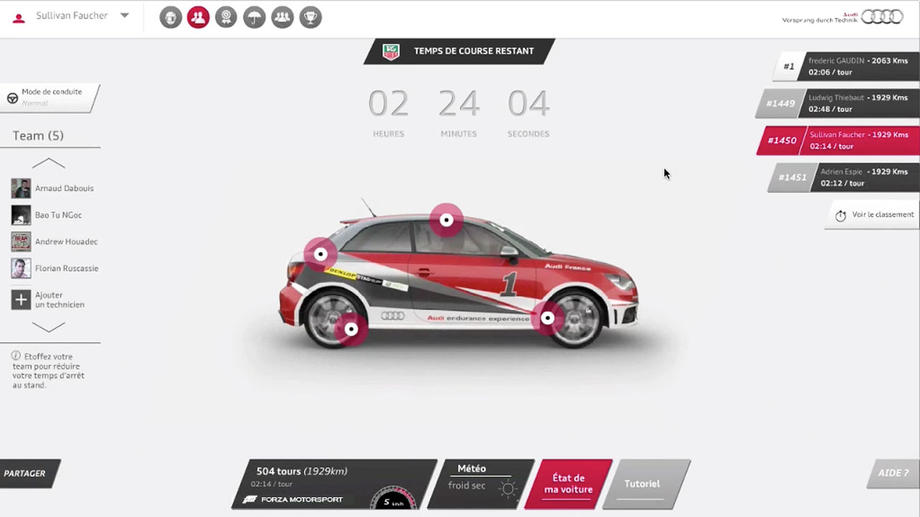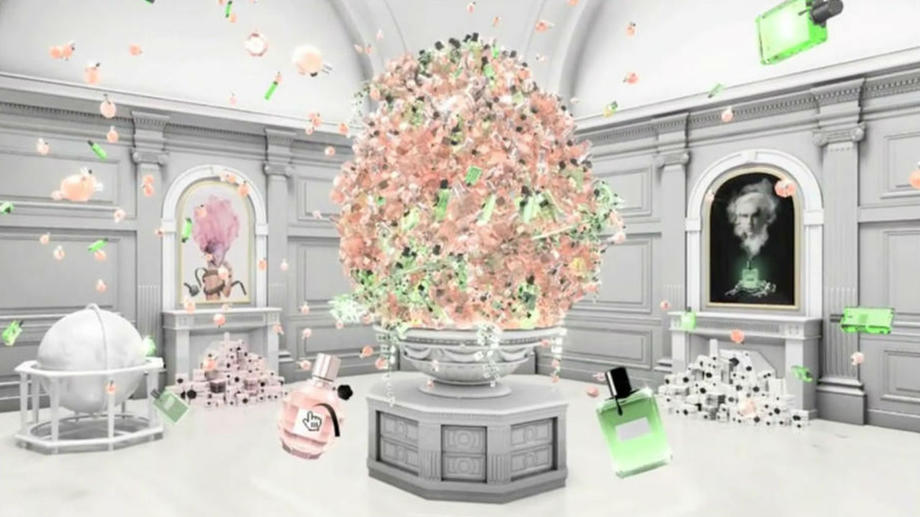 If it's more than just content that you need for your brand, you can trust on the expertise of the digital creative agency. Its team always takes pleasure in doing what you want them to achieve, and that's one reason this agency always delivers the best possible answers and solutions. And who wouldn't want to entrust their company's marketing and advertising strategies to a Cannes awardee? Whatever project Lumini puts its hands on is a sure winner.
Do you want an award-winning website, apps, campaigns, or digital communication for your brand? Learn more about the online creative agency today!