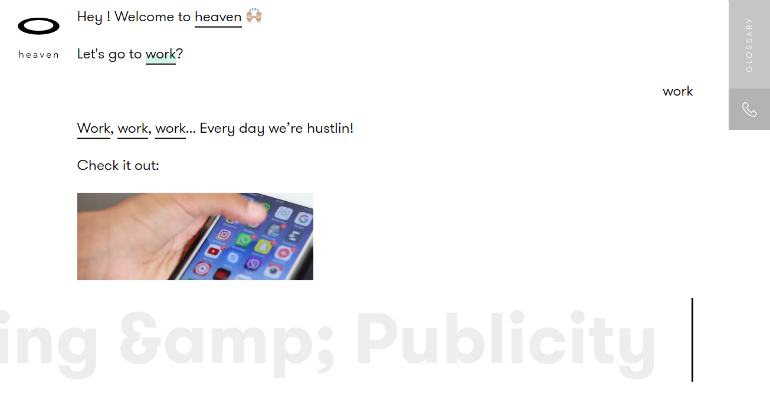 Creative Agency Heaven

Country: France
City: Paris
Services Provided: Diital marketing, Social media, Community management, Webmarketing, Media campaigns, Studies, Webdesign, Mobile marketing
Full Address: Heaven 19 rue de Cléry, 75002 Paris France
About the Agency
Heaven is a French online creative agency that has been helping and supporting local and global brands to experience digital presence. It allows brands to maximize their potentials, and digital investments as well. The agency specializes in art direction, training, media strategy, social marketing, mobile strategy, studies, and content production.
Some of the brands that Heaven dealt with are Kinder Chocolate, Louis Vuitton, Samsung, Altran, and Pedigree. One of the prides of the agency is its works with Jean Paul Gaultier. Heaven has been his global digital agency for his brands since 2015. It has already helped him with his website, activations, brand content, and social.
Short History
The agency was founded in 2001. Today, it is the leading creative digital design agency in France.
About the Team
Heaven's team is composed of angels that will be with you in your journey to achieve your goals. This company creative has individuals that are talented, passionate, motivated, and knowledgeable of the different areas that make up the digital world. The company has about 200 employees.
If you need some variants to compare, take a look at Hannibal agency!
Services
Digital marketing: This service deals with the strategies of marketing your brand through the use of technologies. Digital Marketing is mostly performed using the internet. But there are other digital media like phones and display advertising.
Social media: The digital world consists of the social media, which is not new to anyone. Social Media has been one of the powerful tools to catch someone's attention. It has been a venue for consumer-brand interactions. Through Social Media, your target audience can get a quick response from you. That is why Heaven makes it a point to make your brand more exposed to Social Media. It makes you active in your accounts. It will also guide you on what to include and not. With Social Media, your brand will have a media presence that can reach all parts of the world. Your Social Media Channels will be visited and subscribed by your target audiences. They will get updates, and news about your brand. Hence, it will result to more exposure, and purchasing decision.
Community management: Heaven's Community Management services help you grow, create, and manage online groups. The agency helps your brand to persuade more and new people to join your community. It will also help you reach out to those who have been inactive for a long time. So, this means that your audiences will increase.
Social media campaigns: Social Media like Twitter, Instagram, Tumblr, Facebook, and Pinterest are powerful to persuade your target audience to listen, and avail of your services. These campaigns will bring out your story close to people. Heaven does not only focus on one kind of medium. As much as possible, it will maximize the opportunities that your brand may experience using Social Media for your campaigns. By these campaigns, your visibility and reputation will be increased and last. It will also make your brand more competent and competitive as well.
Web marketing: Marketing using the web and email is not new, but still effective. Through the electronic commerce, brands get more sales; hence more revenues for you.
Studies: Helping you achieve your goals is a process. It does not just take one night to achieve it. This is why Heaven makes a thorough study and research about you, your brand, its potentials, and your target audiences.
Web design: Websites are the very important giver of the first impression. Web designs are one of the things that help websites more appealing to audiences. It will give impact to them. Heaven makes designs that are appropriate for you which will reflect your brand's personality.
VR: Once you share your story with Heaven, it will start thinking of the strategies it will use for you. With the VR services of the agency, your story becomes a reality. It will simulate your brand's physical appearance using the internet.
Some Examples of their Work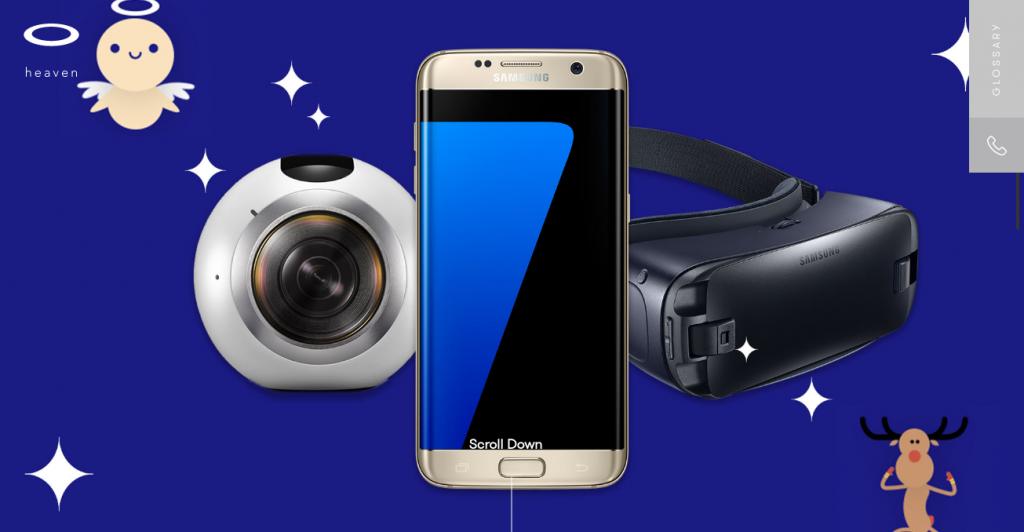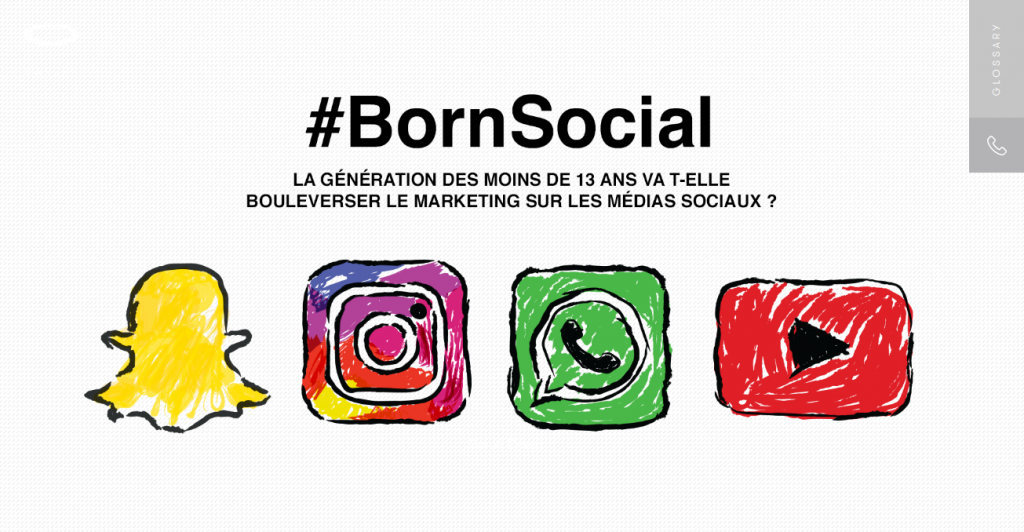 This is just an overview of this creative marketing company. It has more stories to tell. If you want to get to know the agency more, you can check its website online or follow it on its social media accounts.
Check out more about the online creative agency today!