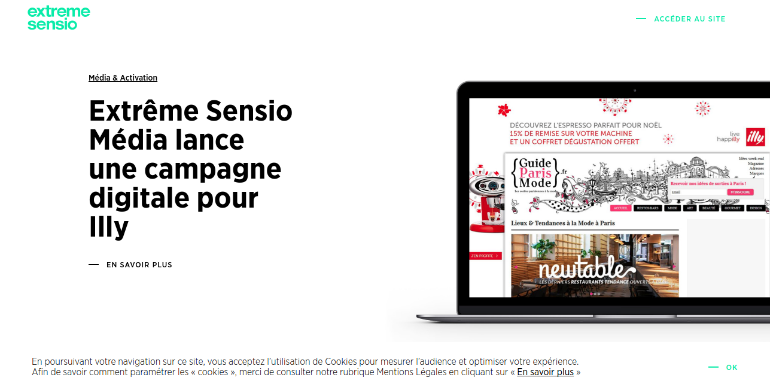 Creative Agency Extreme Sensio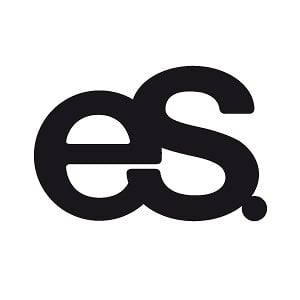 Country: France
City: Clichy
Services Provided: Consulting & Strategy, Commerce & CRM, Content & Services, Media & activation / data intelligence, commitment & Communities (Social Media)
Full Address: extreme sensio 92-98 Boulevard Victor Hugo 92110 Clichy France
About the Agency
Extreme Sensio is a native mobile and digital integrated online creative agency that was founded in the year 1998. It offers integrated and simple solutions to complex problems of digital breaks. The company controls the whole value chain from operations to consultancy around data intelligence unit to reach consumers on all connection points as well as measure the conversion distribution circuits.
ES is helping advertisers to reinvent themselves, master engagement points and disrupt communication strategies with consumers. They have a new model of integration that eventually becomes a unique value proposition to market. The good thing with the agency is that they work with and for over 80 advertisers from many different sectors like Optic 2000, Samsung, Sodebo, Bonobo, Haagen Dazs, Acadomia and many more.
Short History
This digital creative agency was founded by Gregory Pascal and it is headed by Lucas Denjean. Since 2012, they have achieved 85% growth in their gross margins and get €12M turnover in the year 2016. Additionally, the agency was elected as the integrated agency in the year 2015 and it received over 40 awards. Some of their customers include INWI, Decathlon, Dutyfree, Bank Cards, Mam, Laboratory Roche, Blue Mutual, Boots laboratories, Breizh Cola, Sodebo, Futuroscope, E. Leclerc, Toutlevin.com, Citroen and others.
About the team
The agency is a mobile and native digital agency that was founded in 1998, offering seamless and open solutions. Their team is supporting advertisers who want to become game changers. They are working for and in all levels, including mobile, media, brand content, sales outlets, events, social media and much more to engage customers on all connection points. Some members of the team are:
Lucas Denjean: He is a graduate of DG and EDHEC of ES since 2013. He manages the operations and strategy of the agency and intervenes with advice in breaking of model, recommendation of allocation and breaking of omnicanal.
Sandrine Paganelli: She holds an MBA degree and she is managing the agency media for more than eight years. She attends to the entry point for all online media issues as well as pilots a team that accompany clients in implementation, reflection, optimization and monitoring of operations.
Clotilde Ravin: Clotilde will be your privileged contact for new projects at the agency. She will be the one to be with you during competitions and she will serve as your guarantor for follow-up relationship with ES.
Karine Motch: She has an expertise in CRM and digital for brand's services. She has over 5 years of experience in the field and helping clients who want reconnect business challenges with the needs of customers. Her role is to understand the motivations, behaviors and expectations of customers.
Frank Thery: He advises brands in communication strategies and has expertise in mobile centric and integrated devices in responding to moments of clients throughout their journey.
Julien Madelin: She is the director of creation and imagines the creative devices and strategies of brands in cross media and digital ecosystems.
Anthony Valerie De Lopex: He is the technical director and has an advanced diploma in IT and numerous skills in digital.
Services
This is a creative company offering:
Content
Consulting and strategy
Data intelligence
Commerce
CRM
Media and activation
Communities and commitment
In addition, they respond to multiplication of contact points.
Open, integrated and transversal solutions in creating value on all connection points as well as measure all conversions on all distribution circuits
Content and services: In this service, they are offering design of services, connected objects, design and content development, which include sound, video and editorial applications.
Community and commitment: In this service, it includes RTM storytelling, brand communities, e-reputation and community management influence.
Business and CRM: This service includes omnicanal and e-commerce platforms as well as digital store sales support.
Media and activation: This service includes fame drive to store and performance branding for SEO and SEA.
Some Examples of Their Work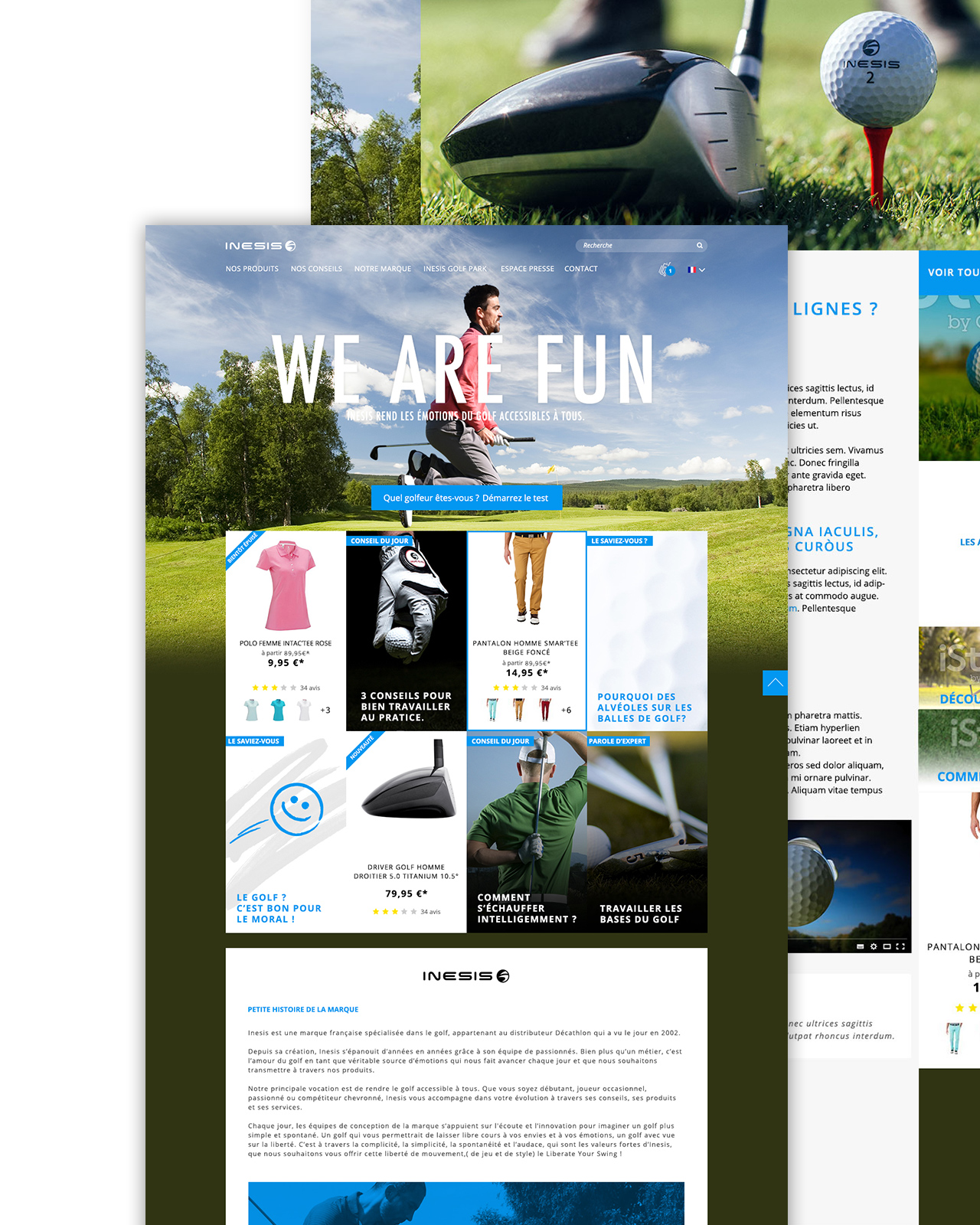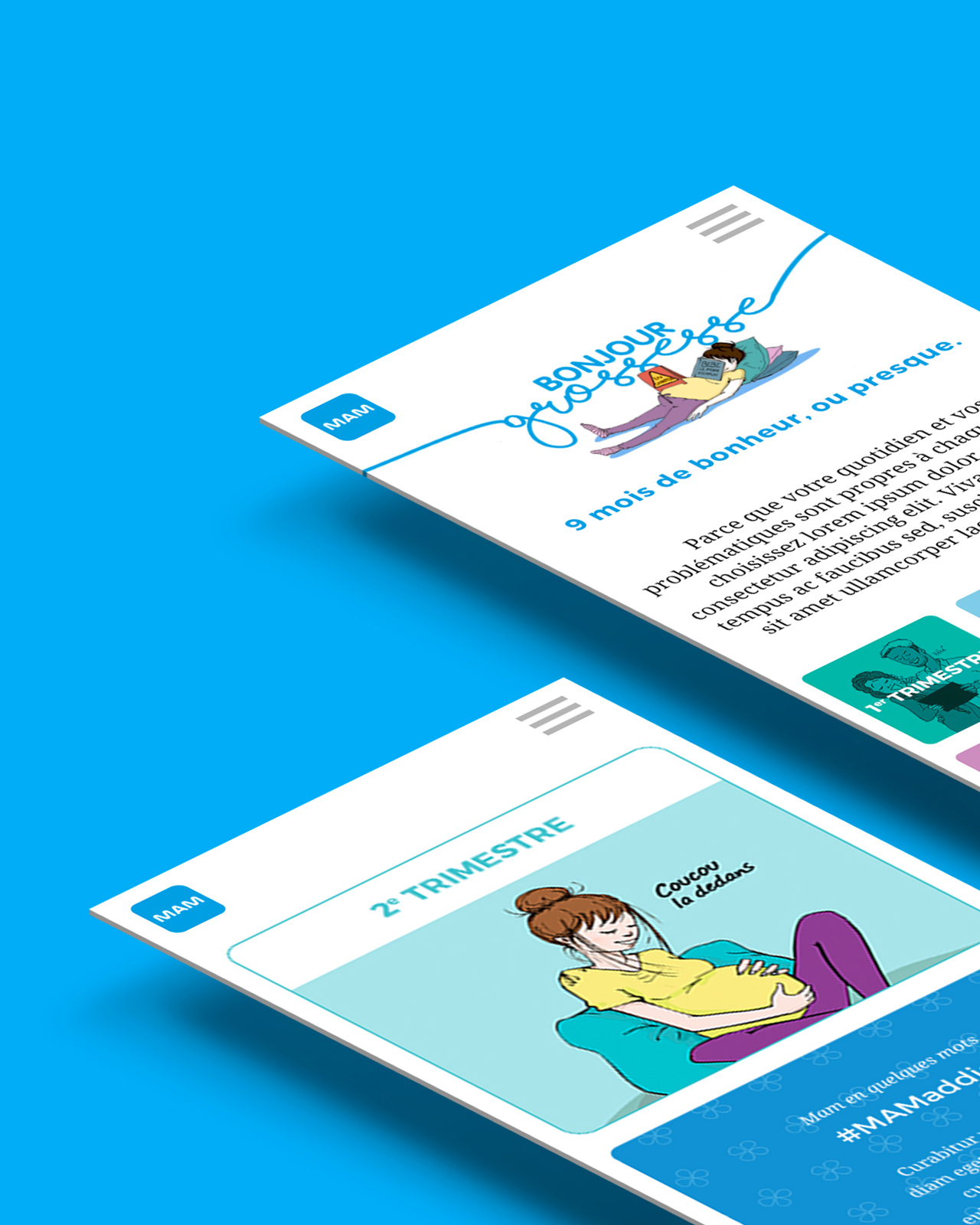 They are offering complete solutions for Symphony and PhD applications. The agency makes sure to engage all prospects on all points of contact of route and to measure conversion on all distribution circuits. They also offer real-time commitment for participatory and social communication strategies that serve market objectives and brand equity. They are offering digital commerce services that put digital intelligence at service of omnicanal conversion. There you have a quick preview about this company and ways it works.
Learn more about an online creative agency today!