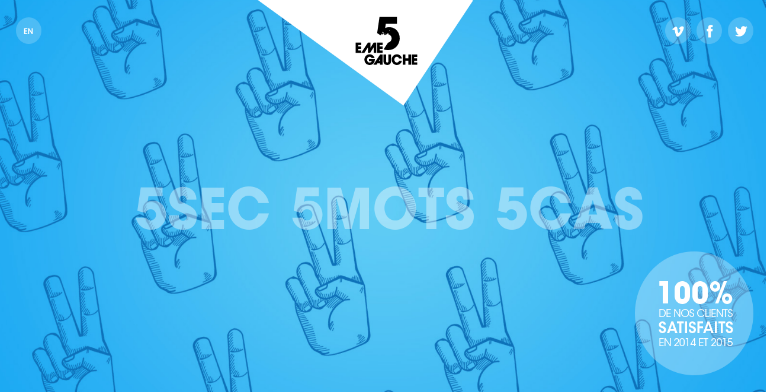 Creative Agency 5 Eme Gauche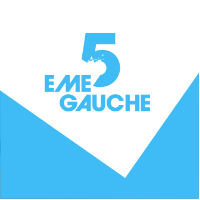 Country: France
City: Paris
Services Provided: Strategy, Innovation, Interactivity, Creation, Technology, Production, Luxury, Notoriety, Brand Content, Branding, Transmedia, CRM, Website, Application (mobile & tablets), Social Media, Buzz marketing & monitoring, SEO/SMO, Analytics, E-commerce, HTML5
Full Address: 5 eme gauche 51-53 RUE DES BELLES FEUILLES 75116 PARIS France
About the Agency
5 eme gauche is a digital creative agency that is independent. It is a digital native agency that designs tailor-made devices for image and business and voluntarily refuses hyper-specialization. Whatever subjects their client's wants, they make sure to reflect on its brand and give the best output with the use of digital strategy by using digital ecosystems.
The agency is independently working to cater to their customers. However, independent is not just a claim, but it is the assurance of offering and giving the best to their customers and clients without being constrained by other agencies – they believe. The agency is surrounded by relevant partners making sure they will be working as one strong team for successful campaigns. The agency remains to be dedicated and agile to their customers, whoever they are.
The creative agency has human-scale making them as an agile agency. They are attentive and accessible that considers all their clients as their best clients. They remain to be dedicated in everything that they do to complete the projects given to them. One of the proofs is that Darty has been with the agency for more than 16 years. The agency has the main objective, which is to meet their ROI definition of their customers.
Back to image
Return on investments
Back on interactivity
When it comes to customers, they have Bon Marche, Zenith, Bulgari, Cacharel, L'Oreal luxury, Arpels and Van Cleef. For corporate clients, they have Total, Ile de France, Bpifrance, Swiss Life, France Television, Cogedim-Club and Paris Region. These are only some of the customers of the agency, making them tested to give the best digital projects.
Short History
The agency was elected as the independent digital agency in the year 2005. They also get 100% customer-satisfaction ratings. Since 1996, the agency has been adapting technology and innovations to give the best outputs for their clients. They foster strategic planning, creation as well as make value for their clients.
About the Team
They have the experts who understand digital and know what to do and how to use it. The team also remains as a top digital agency, as they always make sure to complete all projects. The members of the team solve all digital problems of their customers and clients. They have a headquarters in Paris, France and they have 11 up to 50 employees. The team has each of their own expertise in certain field allowing them to work in any areas. They ensure to give complete satisfaction as an independent agency.
There are many services that the agency is offering to their clients. They have their own expertises that help clients to get the best project that they deserve. And because they are one of the independent digital agencies in the nation, they are working hard to give the best to clients. The expertise fields of the agency are in the following section.
Services
Digital planning and brand strategy: This service includes strategic planning, consulting, channel planning, digital ecosystems and social media.
Creation: From realization up to conception, such as ergonomics, architecture, artistic direction, motion design and editorial design.
Brand content: This service includes production and editorial advice such as audio, video and editorial content.
Technology: The service includes back development and front development.
Internet sites: It includes services of corporate, events, image and e-commerce
Campaigns and creation of traffic: This service includes community-marketing, competitions, viral posts, banners, newsletters, email campaigns and others.
Social marketing: The service includes applications, strategy and advice, community management, social architecture, campaigns and animation.
Mobile communication and marketing: It includes m-advertising, iPad, iPhone applications and sites.
CRM: The service includes brand loyalty and recruitment.
If you want to know their specialties, it includes:
Transmedia
Branding
Social media
CRM
Website
Buzz marketing and monitoring
E-commerce
SMO
SEO
Analytics
Application for tablets and mobile
Some Examples of Their Work
There you have the information about the agency creative that you may want to know. Learning about these things will give you a glimpse on what this company can offer as well as if it is the right service provider you're looking for in order to improve your brand presence and increase your bottom line.
Learn more about the digital creative agency today!