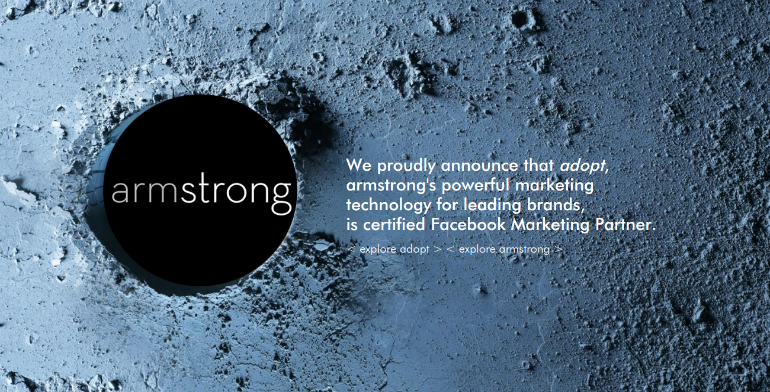 Creative Agency Armstrong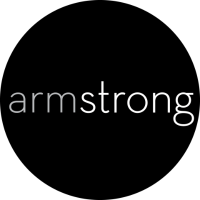 Country: France
City: Paris
Services Provided: Brand visibility, Search, Social media, Digital-to-store, Conversion, Touch points, Traffic
Full Address: Armstrong Agency 39 Avenue Pierre 1er de Serbie Paris, 75008 France
About the Agency
Armstrong is a marketing technology agency creative that is built on top of media and communications agency. The company has "adopted" its powerful marketing technology in order to lead brands. Adopt is an effective marketing platform facilitating campaign management, allowing marketers to have full control of their investment strategies and result optimization. When it comes to social, adopt is allowing marketers to find their audiences on Facebook and to target them with the right messages. When it comes to search, adopt automatically converts client's products feed into keywords as well as search ads that are essential to their consumers on Bing and Google.
Short History
Since 2008, the creative company has been developing marketing services and products, helping brands to build winning strategies across purchase funnels. Their technologies offer the best: A company's marketing intelligence with innovative digital engineering. It enables them to make brand experiences that are meaningful for their clients for a great and positive impact on the growth of their businesses.
About the Team
Their adopt team will give all the keys in order to leverage audience intelligence as well as performance beyond their goals. They are fortunate that they have attracted some great talent in the industry that has the eagerness in pushing their limits, building magnificent product and having fun while working hard.
Some of them are:
Pierre Laromiguière: She is the product owner and founder of the agency
Coralie Schaefer: He is the strategic planner of the agency
Joël Salaün-Penquer: He is the product manager
Matthieu Raffier: He is the customer success manager
Tristan Ougier: He is the director for Saas solutions
Dimitra Michailidi: She is the head of communications
Jennifer Pascault: She is the client head of Armstrong
Services
Integrated strategies: For this online creative agency, they believe that they should deploy a winning marketing strategy that requires thorough strategic thinking, integration of different disciplines and knowledge of brands. For them, they begin working with clients by studying their brand, understanding the challenges as well as identifying key opportunities. Their goal is to make tailor-made strategies with the right combination of touchpoints, types of contents and audiences. With that, they integrated different disciplines: from data, strategy, and design to concept, media and production. Their teams share insights that make the agency smarter each day.
Branding and acquisition: The agency helps clients to emerge in a competitive landscape with creative and innovative concepts. They usually intend to link concept with support and event with media in maximizing the impact. Thinking out of the box is their best way in describing how they shape their activations.
SEO: Armstrong builds SEO strategies in improving brands online visibility through SEO. They are considering SEO as a branding asset, so they have developed SEO modules facilitating integration to drive the maximum brand impact.
Social apps: The agency understands how social platforms are cost effective and brand efficient tools are essential to recruit new customers, drive business either off or on-line and interact with audience. They have a proven track of record and extensive experience of social media successes allowing them to exceed their client's objectives. Their team develops social apps that will prove useful for their clients.
Community management: They are offering long term and temporary community management services to clients who need CM integration.
Display: Leveraging and identifying the essential media platforms for their client's brands as well as individual objectives is their key to media planning success. They make sure to offer efficient campaigns to their clients by using their out-of-the-box strategies.
Emailing: Optimizing and growing their client's customer email databases are their key steps when it comes to media strategies. They are focused in matching the brand message to the perfect customer audience while ensuring high visibility level, encouraging virality and much more.
SEM: Management, optimization and creation of advertising campaigns is one of their expertises. Their expert team with more than six years of experience will be able to meet your specific requirements and needs.
Some Examples of Their Work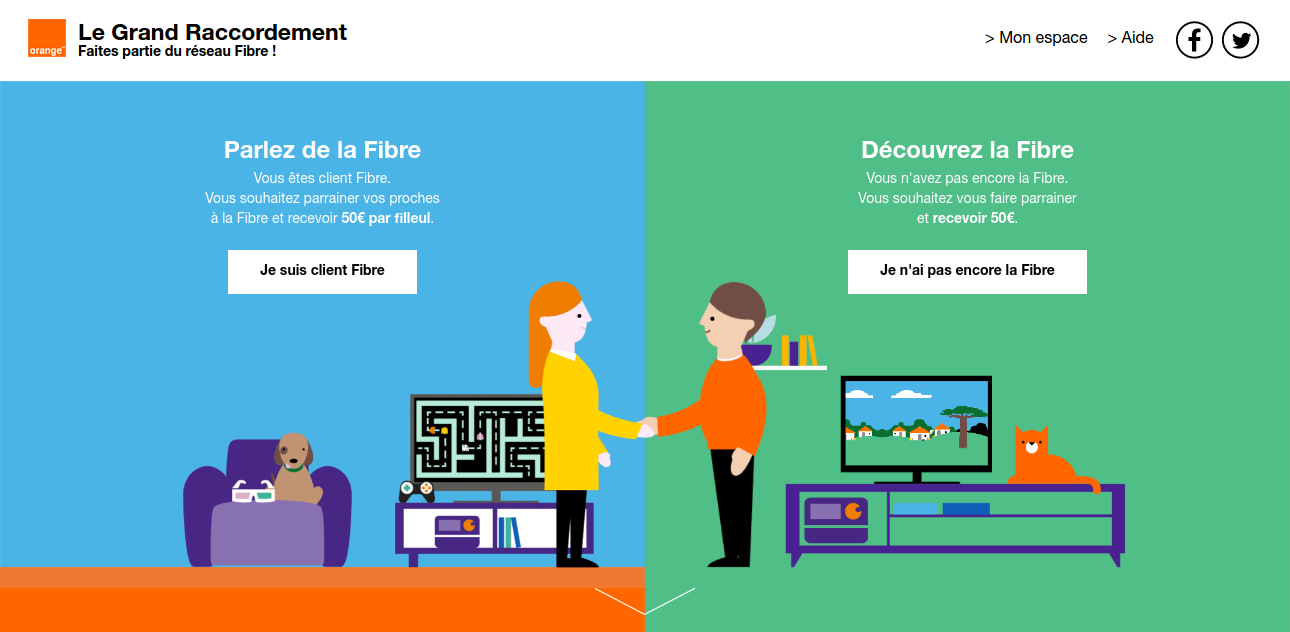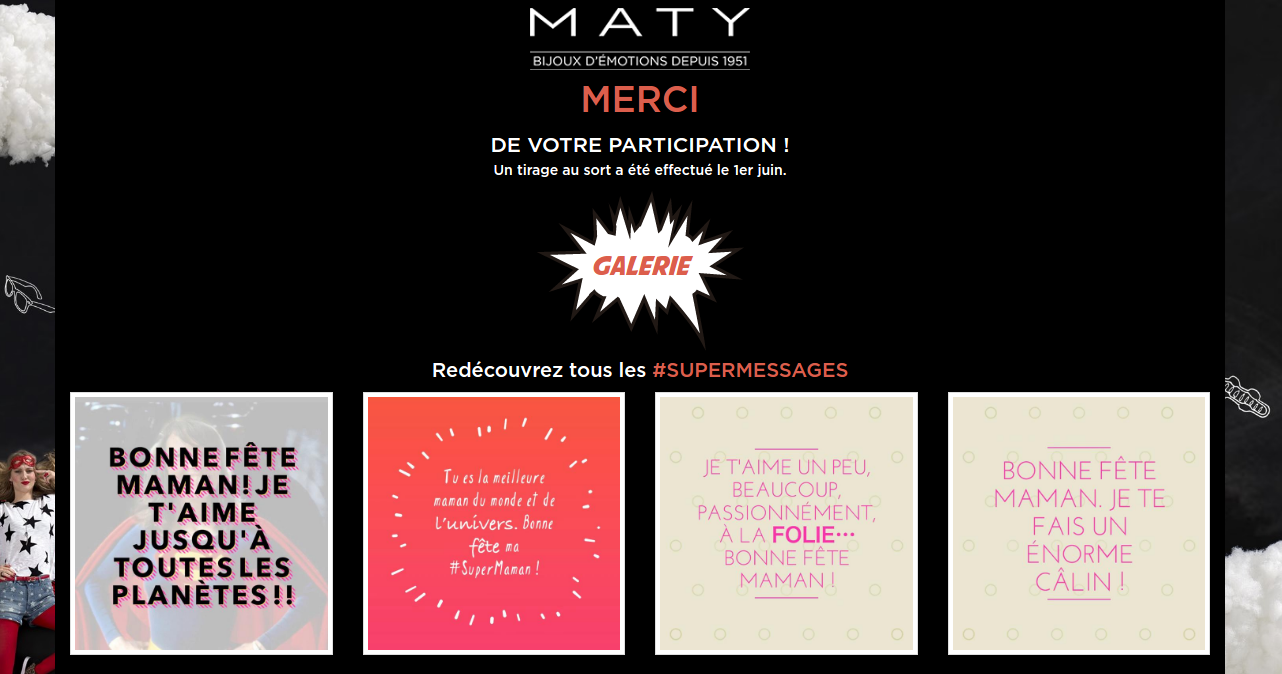 Knowing enough information about Armstrong is a great idea because you will be able to get to know more about their services and offers. If you are interested in learning about this creative online agency, you can check out their official site.
Check out more about the agency creative today!