Creative agency Enjoy Digital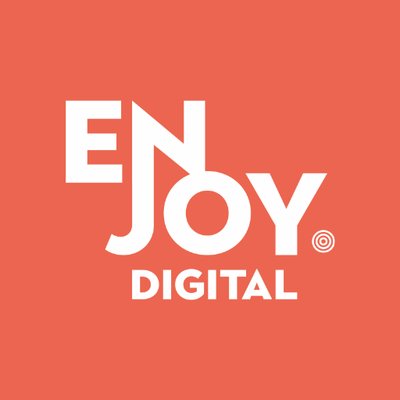 Country: UK
City: Leeds
Services Provided: Website Design, Web Development, Social Media, ecommerce, Email Marketing, SEO, PPC, Search Engine Marketing, Digital Strategy
Full Address: 23 The Calls Leeds LS2 7EH
About the Agency
Enjoy Digital is the creative agency that discovers your business, turns insights into useful strategy, and delivers the promised results. For the past years, the company has been tailoring solutions for its clients and has managed to deliver top of the line services. It brings more than just a solution, but one especially designed for your business.
The company uncovers the potential of your business by knowing every part of it. By doing this, it will be able to help you identify what you need, who are your stakeholders, who are your target customers and what do they want. From here, the team will brainstorm the appropriate strategy and solution for you. Planning is a very crucial stage, but Enjoy Digital can make it enjoyable and exciting for you.
Once solutions are laid out, implementation will be next. Testing the results can be thrilling, but Enjoy Digital is at your disposal every step of the way. It uses integrated approach to ensure that your business is equipped for both short and long-term phases.
Short History
Headquartered in Leeds, West Yorkshire, Engage Digital was established in 2008. It started as a small team, handling personal projects and small businesses in the area. With the team's technical skills, network capability and dedication, the company flourished and managed to land biggest projects. Today, Engage Digital has nearly 50 employees, who are all focused to making innovative designs and integrated solutions to their clients.
About the Team
Every member of the team is passionate in their role to deliverbetter digital marketing solutions to their clients. This is the team that promises to deliver and make things happen.
The company is a complete team of strategists, designers, marketing and data specialists and search analyst. Each member has their own tool and sets of experience they are willing to contribute to the team and to clients.
Services
Enjoy Digital is the company creative that helps you say and sell more. The company works hard to establish your business' message and make sure that it is echoed in the right channel across platforms. It does not only use the latest thing but also the most updated for you.
The company is motivated to bring more creative outputs on the market through branding strategy, creative designs, website development, and improving business' social media appearances.
Strategy
Enjoy Digital creates strategy and implement it across marketing channels to realize one goal: to make your business known. This strategy includes SEO, website performance and report analysis. These factors all uses integrated approach to make sure that it drives to the common goal.
Creative
The company is experienced in capturing and keeping the target's interest. The team is focused in achieving results through innovation, branding, design, creativity and outstanding user experience.
Development
It also develops interactive websites – all using responsive platforms – such as .NET, ASP.NET and MVC to SQL Server, MySQL, Elasticsearch, HTML5 and CSS3. The design and development team are also skilled in website development for apps, webs and mobile platforms.
Search, Social and PR
Enjoy Digital brings the best search content marketing and social media experts to handle your business online. They are proficient in creating online marketing campaigns to create your brand's identity. Among the company's online marketing strategies include affiliate marketing, paid search, conversion rate optimization, SEO, PR, and social media marketing.
For more than a decade, businesses from across the country have been experiencing Enjoy Digital services. Among the brand names that Enjoy Digital managed to put up online are in the following section.
Some Examples Their Work
Working with a creative marketing company like Enjoy Digital helps businesses like you reposition your brand. It also assists you in analyzing important data, which can be tedious at times. Having a team like this beside you allows you to manage your project well, distressing you from everyday data report, and maintaining online visibility. It also helps you save ample time, which you can use to create more projects.
Don't hire a digital agency without knowledge about how they work. Compare and learn more about the creative agency today!