Creative agency Engage Interactive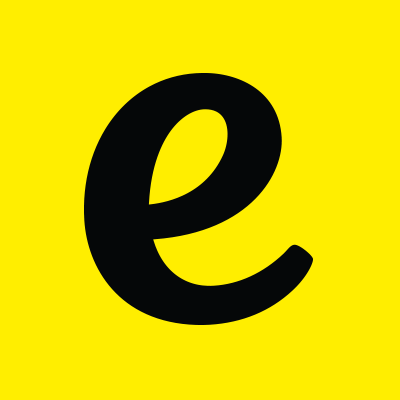 Country: UK
City: Leeds
Services Provided: Web design, Digital strategies, Social management, Email marketing, PPC
Full Address: Top Floor Munro House Duke Street Leeds LS9 8AG
About the Agency
Engage is an agency creative that prides its trademark of "Attention to details." It holds on to this principle in every project it works on and solution it delivers. If you're looking for a team that delivers innovative and responsive digital solutions, then you may want to consider this firm. This company is dedicated in bringing fresh techniques on how to make the country's successful brands stay as successful.
Engage specializes in digital strategy, online campaigns, social media strategy, PPC, SEO, PHP development, database architecture and e marketing. It also brings its clients to mobile platforms to reach their target customers and give an outstanding user experience.
Engage makes certain that your brand is put on the strategic platforms, can be seen by the right audience and can convey a consistent message. It helps your brand create a positive and unforgettable user experience so that customers will recognize your effort to make things better for them. Having these as baselines, Engage works hard and makes sure that your brand is well taken care of all the time.
Short History
Founded in 2007, Engage works with the biggest brands in UK. The company started with mere 25 fulltime employees but has grown since then. It collaborated with the country's biggest brands and started creating bolder and innovative designs.
It is also known for its detailed quality, which the company takes pride on. Today, the team is composed of nearly 50 employees and is recognized in the field of online marketing, web design, and ecommerce.
About the Team
Engage team is a digital creative agency composed of highly artistic and highly talented individuals with different interests. The company gathered the best of breeds in the design industry to deliver high quality, responsive and client-based products.
The team is led by Dave Wrightson and Alex Willocks as Directors. Will Blackmore as UX Director and Tom Schofield as Creative Director. Technical Director is Durham Hale, while the Strategy Director is Dom Mernock.
The company's studio is managed by Heidi Garthwaite. The development team is composed of Matthew Wilkinson, Chris Willerton, and Jason Stainton. The design team is composed of Adam Buchanan, Fred Lorenzo, Tom Horner, James Atha, PippaHiman and MoonaPaldanius.
The UX team's members are Jamie Wright, Simon Willam and Adam Gilleard. The marketing team is comprised of James Elliman, Shree Vaidya, Amy Richards, Tom Scott, Hayley Brent, Georgia Davies, Alex Sim, Hayley Strandridge and Julie Wrightson in the Accounts.
Services
Too many brands are merely floating, drifting to nowhere the market would take them, expecting that change might come along in the future. But yours does not have to suffer the same fate. Engage is dedicated in making your brand unique across platforms.
Engage offers the following services and uses innovative techniques to make sure that your brand is recognized and the future is shaped for your advantage.
Website Design and Development
Engage has been designing and building websites since 2007, and it remains as the company's banner product. The company loves to be challenged. It does not fear to be experimental, but it uses the latest and innovative techniques in creating engaging websites. It creates responsive and optimized websites in both web and game platforms. It also specializes in Bespoke CMS Development, ecommerce and API Integration.
Paid and Biddable Media
Engage uses paid search media to help their clients succeed in online marketing. It allows clients to generate revenue from their business. Among the platforms it uses are YouTube, Facebook and GDN. It also engages in Google and Bing Search Campaigns.
E Marketing
Engage helps businesses position their brands by using strategic e-marketing techniques. This involves idea generation and strategy, creative design and copywriting, and responsive HTML build and testing, and reporting and analysis.
Social Media and Community Management
Engage helps businesses connect with their customers online through useful content planning and marketing, social campaigns and reactive content.
SEO
The company is proficient in understanding search trends and uses this to generate content marketing towards your website. This boosts your business' presence online that is converted into positive commerce and revenue.
Some Examples of Their Work
Your business' future lies on your product and ways you present it to your clients. Engage is an experienced creative web agency that can help you how.
Have you thought about hiring an agency creative? Compare and hire the best one among them today!