Creative agency Delete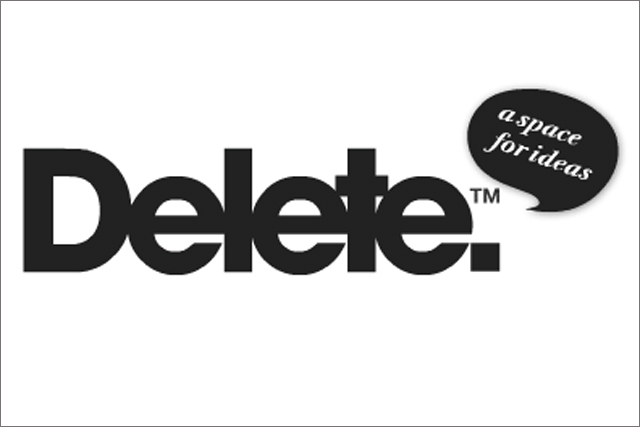 Country: UK
City: London
Services Provided: Digital Marketing and Creative, Web Application Development
Full Address: 4th Floor, 4 Golden Square, London, W1F 9HT
About the Agency
Delete digital creative agency is composed of agents of change because they exist to give businesses the chance to reinvent and re-imagine the digital world. They are working with and for some leading brands around the world. They are recognized for driving innovation, accelerating business performance and challenging the market.
The purpose of the company creative is to rebuild and create connections with their clients and customers, developing and inventing fresh and interesting digital platforms. In addition, they increase their clients' business performance. Each solution and strategy they develop is rooted to affect positive change, both on how clients interact with customers and how their business operates.
Philosophy
The name of the agency is derived from positive action through erasing incorrect or old and making new and possible. It is the philosophy that the agency lives and breathes, and it is the mantra by which they trigger and create opportunities.
Mission
It is the mission of the agency to make digital solutions that are market leading. The most important thing is to deliver the commercial success of their clients with their specialties in digital marketing, digital platform creation as well as B2B product creation.
Short History
The agency was founded in February 2000. It has been thinking and working dynamically for the benefit of their clients in the digital marketing world. Through their expertise, enthusiasm and energy, they drive projects with passion. The agency also inspires their clients to imagine better.
About the Team
Leadership Team
Alex Ellis: Partner and managing director
Claire Thompson: Partner
Tom Dougherty: User experience and director and partner
James Carrington: Chief technology officer and partner
Damon Mangos: Strategy director, ECD and partner
Team Leads
Kev Charlton: Creative director
Polly Pospelova: Head of search
Mark Huddleston: Offline creative director
Kate Orlova: technical director
James Gallimore: Solutions director
Andre Anaya: Lead creative technologist
Philipper Feraille: Client services director
Eliza Gosling: Project director
Gregg Turner: Head of SEO
Board of Directors
Andy Hurchinson: Chairman
Mark Walton: Chief executive officer
Services
The creative agency transforms business with their experience and expertise across the globe for branding, marketing and digital. They help their clients make solutions, campaigns and products that transform organizations and brands, inspire audiences, open up new possibilities as well as attract customers.
Product creation: This service includes digital platform, creation of sites, web app experiences and applications.
Integrated marketing: The service includes digital marketing campaigns that drive customer acquisition and awareness.
Business solutions: They offer custom digital tools and systems to enhance the client's business performance.
Digital Strategy: They define clear digital strategy. The company is able to innovate, re-imagine and invent the digital world. They also deliver tangible results as well as framework in measuring the success of clients.
Brand Strategy: The agency creates a centric approach regarding brand creation. They evaluate the audience's needs and behavior; they look at brand aspiration vs. existing brand content in building clear communication and brand strategy of their clients.
The process uncovers brand truths, audience connections as well as new opportunities in expressing clients brand in the digital age. Their work forms everything from UI and UX design, content strategies, campaigns, CRM engagement and UI design.
Media planning and buying: Effective buying and planning in the complex marketplace demands access to analysis tool and latest research – these are being used by the Delete agency. They are a media neutral company that recommends the best for their clients.
User experience design: They put the understanding for their customers and make sure of user centric experiences to connect with them. Their customer friendly philosophy is being embedded in their creative process, and it is the core part of collaborative programs that they take with their clients. Regarding the solutions that they make, it is based on fine balance of customer needs together with business goals that result in experiences that engage, compel and attract customers. The goal of the agency is to increase their clients' business performance.
Design and build: They design different range of digital platforms, web applications and sites for both business and consumer focused needs. It includes web applications, websites, Facebook applications, native mobile apps, native sales presenters and campaign platforms.
Content strategy: Through the digital creative agency and transformation programs, they help clients plan and evaluate new content strategies to connect with customers and audiences.
Integrated marketing: Delete delivers integrated and leading digital campaigns that are being executed in the UK and across the US and European global markets in B2B and B2C sectors.
SEO: Their specialization in SEO focuses in delivering increased traffic and presence to destinations they create.
PPC: Their PPC service is focused on maximizing ROI though PPC campaigns.
If you want the best digital world that ensures your success, then Delete may be the one you're looking for help.
Some Examples of Their Work
Take your business to the top. Let a digital creative agency help you now!