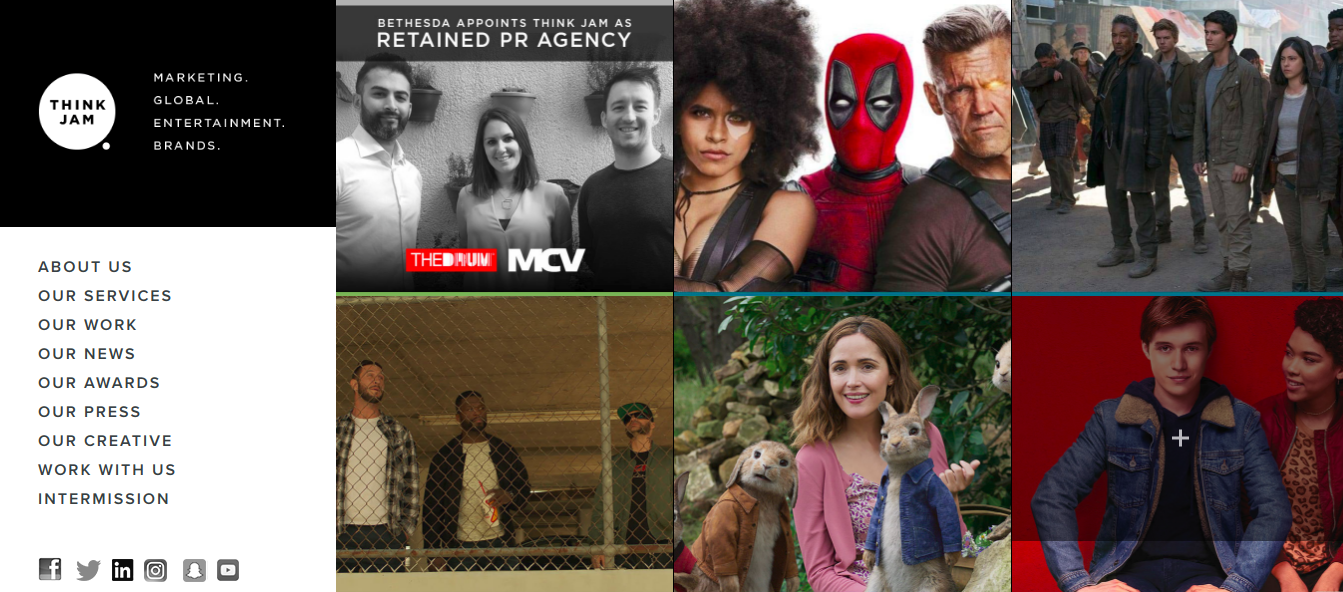 Creative agency Think Jam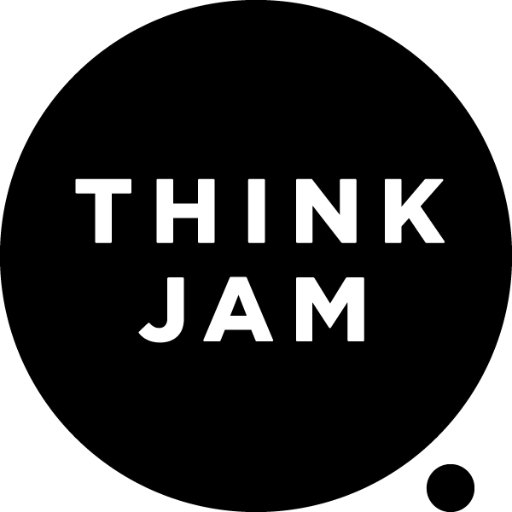 Country: UK
City: London
Services Provided: Digital Creative Design, Digital Publicity and Promotions, Rich Media Production and International Localisation, Social Media Strategy, Video and Content Production, Consulting, Data Analysis and Buzz Monitoring, Events and Experiential
Full Address: 100 Bunhill Row, London, EC1Y 8ND
About the Agency
The mission of Think Jam digital creative company is to lead the industry by collaborating, delivering and innovating unrivaled expertise around the world. Their clients trust them for engaging campaigns and high impact campaigns. They respond with commitment, honesty and enthusiasm. Whether they are finessing a long-term plan or social post, they have the vision of turning ideas into inspiration, campaigns into success and inspiration into campaigns.
Values
Loyalty, honesty and integrity: The agency ensures these in each aspect of their work.
Results: They honor their client's commitment, and they work to deliver in order to satisfy that dedication.
Innovation: They consistently raise the client's originality and creativity in the digital marketing world.
Enthusiasm: Their enthusiasm and positivity unite and inspire their clients.
Short History
Over the years, the company creative has helped the biggest names in business around the world. Their record of accomplishment has proven that, and since 2004, they were able to deliver around 2,000 digital marketing campaigns ranging from theatre producers to film studios, from independent distributors to television companies and from eminent celebrities to book publishers.
About the Team
Executive team
Daniel Robey: Founder and CEO
Daniel Noy: Managing director
Philip Rose: Managing director
Jacqueline Thompson: HR director
Management team
Louise Brennand: VP creative client services in United States
Stella Ferguson: VP communications in United States
Naomi Ticehurst: Client services director in United Kingdom
Karen Forbes: Client services director in United Kingdom
Rory Hallam: Creative operations director in United Kingdom
Martin: Publicity director in United Kingdom
Mandy Rodgers: Publicity director in United States
Saj Ismaela: Account director in United Kingdom
Emma Ackerley: Account director in United Kingdom
Ellie Graham: Publicity director in United Kingdom
Sami Westwood: Publicity and partnership director in United Kingdom
Emily Darling: Publicity director in United Kingdom
Services
The creative web agency develops marketing services that cater to the entertainment industry. Their core services are made of consultation, long term strategic planning, digital advertising creative, creative design, localization, production, publicity and promotions, video production, data analysis as well as social campaign creative and management.
Advertising: The agency understands the critical essence of engaging and surprising the viewer, and the best thing is that they are not afraid in pushing the boundaries to achieve the best results. Their dedicated in-house digital advertising team is responsible in managing large-scale campaigns across territories with the use of their wide range of skills in the creative field and with the use of updated technology and tools to deliver exceptional results.
Analysis: Nowadays, typical campaign provides an enormous impact, and it is becoming more important each day. The agency recognizes the value and importance of accurate data, so they develop unique analytical systems in helping their clients to make informed decisions. They pride in giving analysis of intricate information and cross campaign snapshots. These and more are what make the company very systematic in their approaches.
Creative: For successful digital campaigns, you need to have excellent creative content. In that case, the agency gives full attention in this are with their talented team of animators, copywriters, developers and designers who are the heart of their business. Their in-house resource fulfills each aspect of the creative process from the design up to the implementation, which includes games, social creative global sites, high quality video content and motion graphics.
Publicity: With the help of their journalists, commentators, bloggers and journalists, they negotiate and manage the placement of their client's editorial content in producing campaigns that are highly engaging, quantifiable, innovative and visible.
Social: They give consumers with opportunities to participate, endorse, share and engage. Since the platforms of global social are formidable, they know how to adapt and give the best for their clients through tailored solutions. They combine innovative ideas, insightful reporting and impactful creative content that add value for fans and brands.
Social launches: Think Jam has an experienced and dedicated team of social experts that integrate event organization alongside publicity specialists, production and existing marketing.
Strategy: With the evolving landscape in marketing, Think Jam collaborates and consults closely with their clients in order to devise strategies that will complement their vision. The agency combines their expertise as well as audience insights with strategic and proactive approach to give their clients intelligence, counseling and advice on all aspects of communications and marketing.
Some Examples of Their Work
Whenever you need help of a digital creative agency, Think Jam may be one of those that you can consider. They know how to make things work for you with their solid record of accomplishment, years of experience and creative individuals making up their digital marketing team.