Creative agency Ricemedia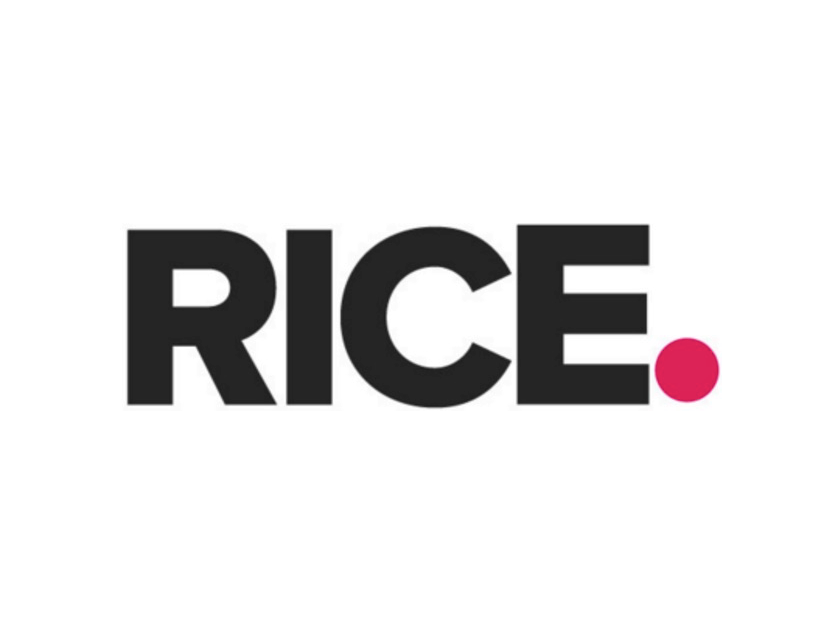 Country: UK
City: Birmingham
Services Provided: SEO, Content Marketing, PPC, Social Media Marketing, Digital PR, Online Advertising
Full Address: 24 St Paul's Square, Birmingham, B3 1RB
About The Agency
Ricemedia is a leading search and social digital marketing company that helps global clients and SMEs to achieve success online. This is a creative company that will outsource your digital marketing to achieve ultimate transparency. They can make sure to deliver campaigns that show excellence and that help clients achieve results.
The agency invests on their staff to make sure they always stay ahead of the game and benefit their clients. They can work weekly, monthly or quarterly with a detailed report of what they do. As a creative agency, they are responsible for the success of gazillions of UK businesses by delivering excellent strategies from their London and Central Birmingham offices.
Short History
For the last 16 years, the agency is offering outstanding strategies to their clients. They make sure that the online business of their clients and customers become successful.
About The Team
They are a team of digital experts acting as extension of client's marketing team as well as adapt to their needs in achieving the greatest results. The best thing with the online creative agency is that they fill all the gaps of customers' digital strategy from PPC, digital PR, SEO, inbound marketing and social.  From analysts to account managers and content creators, their team is always hands-on in delivering the best ROI.
Paul Rice: Managing Director
Sam Hufton: Commercial Director
Moss Palmer: Technical Director
Laura Hogan: Head of Search
Simon Gough: Senior Developer
Chloe Bodard: Senior Search Performance Manager
Michelle Race: Technical Manager
Jonny Grange: Search Performance Account Executive
Alex Davis: Business Development Executive
David Pask-Hughes: Search Performance Account Executive
Coral Luck: Content Creator
Sophie Thomas: Search Performance Account Executive
Liam McCarthy: Technical Executive
Claudia Knight: Content Executive
Sana Shabbir: Search Performance Executive
Mali Lewis: Digital PR and Outreach Specialist
Beth Leigh: Content Assistant
Emma Stokes: Social and Outreach Assistant
Services
Organic search and SEO Agency
Identify audience: The agency creative sets out clients SEO strategy and ensures to tailor their keywords as well as converts content marketing strategies to the best traffic.
Build organic keywords: They make sure to find the best key terms that drive traffic to client's website and ensure to convert users by identifying new opportunities in building their current audience.
Develop SEO strategy: They carry out competitors' analysis and help their clients achieve their business goals, be it revenue, traffic and conversion rate.
Monitor, report and adapt: The agency ensures that clients benefit from Google changes and develops the clients' SEO strategy to get more results.
Social media marketing
Identify audience – By the time that they understand how popular client's social audience is, they can start targeting relevant content for followers and fans.
Create tone – The agency creates a persona of the clients via social channels.
PPC agency
Research keywords: Before they begin PPC campaign, they work with clients in understanding their audience. They provide tailored strategy in driving traffic to site that increases revenue and turns leads into numerous customers.
Set PPC budget: Their support makes sure to maximize client budget and helps them increase sales, revenue, enquiries and CTR.
Implement and optimize – The agency build new Google Adwords campaigns as well as improve those existing ones.
Monitor report and adapt: They quickly review paid data and ensure to adapt to clients PPC performance.
Marketing automation: Targeting emails do not need to be manual. The agency provides automated personalized email without the need for resource and time.
Technical SEO: Rice Media makes sure that clients site is technically sound in maximizing their visibility on search engine.
Competitor analysis: If you want to advance your campaign efficiently, the agency will do it for you. What they do is to identify your competition, review your competitors and use details from your campaigns so that you can support your business.
Digital PR: They support clients brand awareness and make excellent content.
Google Penalty Removal: With this, the agency will be the one to identify the problem and address issues.
Lead nurturing: They help businesses to drive conversions in a subtle way.
There you have what to know about the creative company, its profile, sample works, history and team. Learn more about it and find out if it deserves your attention.

Some Examples of Their Work
Get your business to the top of the competition by using effective services. Learn more about a creative company today!