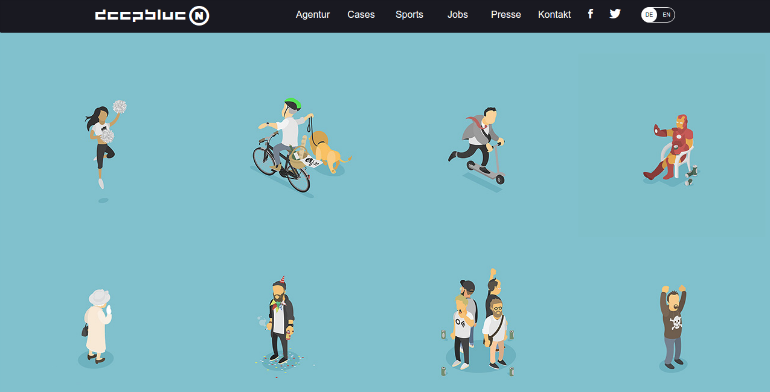 Creative Agency DeepBlue Networks

Country: Germany
City: Hamburg
Services Provided: Design of marketing campaigns
Full Address: deepblue networks AG Schützenstraße 21 22761 Hamburg Deutschland
About the Agency
The creative web agency is another top agency in Europe that has been making a name in their field. They have experts who are professionals in digital marketing and branding for your business. They can help in creating unique concepts and ideas for your campaigns. The team believes in ideas that inspire and technology that impresses. They focus on the brand and combine innovation and creativity. The team can make your brand powerful via different channels.
The people of the company love what they are doing, and they undertake every endeavor with love for the product, the details, the technology and the brand. According to the site, they can help in leading brands to the future using effective communication through combining technology and creativity.
Short History
Their company creative was established in January 1, 2001 in Hamburg, Germany. Since then, the company has worked with different clients from across fields, helping them improve their online presence and brand recall. They have three locations, including in Budapest, Stockholm and Hamburg. To date, there are 150 employees in the company and they are professionals from 12 countries. They have been a part of the WPP Network since 2011.
The company's main goal is to bring ideas to life and impress the audience. They combine creativity and technology to make campaigns work for their clients, eventually improving their brand through an effective approach in delivering a specific message.
About the Team
The digital marketing agency is composed of top professionals in their fields. Some key people to contact at the agency are Florian Liebold for new business, Oliver Drost for the media or press and Christine Cramer and Karriere for careers. Other than them, the people in their team are all experts and experienced in their respective fields in the media, IT and content creation. You can depend on their top notch help if you want every centavo you spend for advertising and campaigns work to your advantage. The team makes sure that they make use of your brand's familiar touch points and detect new ones that can help your business success even further.
Compare their services with other German creative firm achtung!
Services
Development: They understand the importance of concept and timing, and so they see to it that they perform collaboration and have sharp and creative minds to perform the job. They ensure that your website development will be smooth in every step of the way.
Finance and service: The team believes that having the right people in the team can help them achieve their goals. Each member of the team makes sure that he or she can develop communication solutions as well products to make lives easier. They have more than 140 specialists to handle your project. To date, the company is one of the top 10 employers in Hamburg, Germany.
Motion design: They have an expert team of people for hyperrealism and illustrations, to name a few. Their motion designers are always looking for new and effective visual styles and see to it that they do each with the right timing and details. They can help in creating 3D and 2D animations as well as interactive graphics, infographics and illustrative films as well.
Copywriting: Content is king, and so they make sure that every word in their campaign or concept design deserves a place to be there, which is why the company has some of the best copywriters around. They write with enthusiasm and from the heart.
Account management: The team is your one-stop solution when it comes to project management. They can handle timings, briefings, budget and resources well.
Interactive development: Professionals in the team can make animations, special effects and sounds for you.
Strategic planning: They develop and lead your brand with their years of experience in the world of marketing.
Integrated communication: Their wide range of services can include almost all communication channels, including dialogue marketing, TV and print. You can check out their various packages on it.
Some Examples of Their Work
#AddYourCharacter
CeBIT App
HDI My home campaign
Langnese website
BLG-LOGISTICS.COM
Migros App – Mobile Payment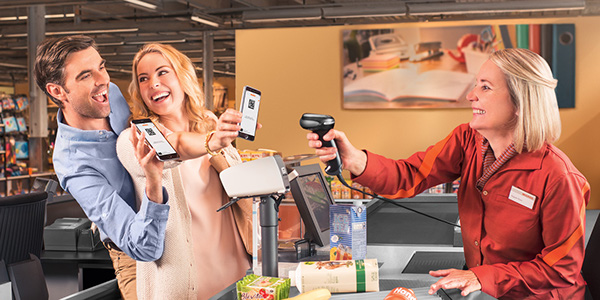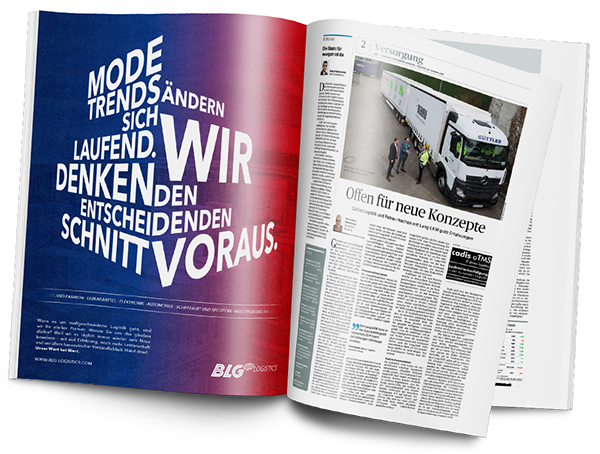 Learning about the creative agency will help you decide if they are the right creative team that you need for an effective campaign. You can check out and learn more about their offers from their site.
Learn more about the creative web agency today!