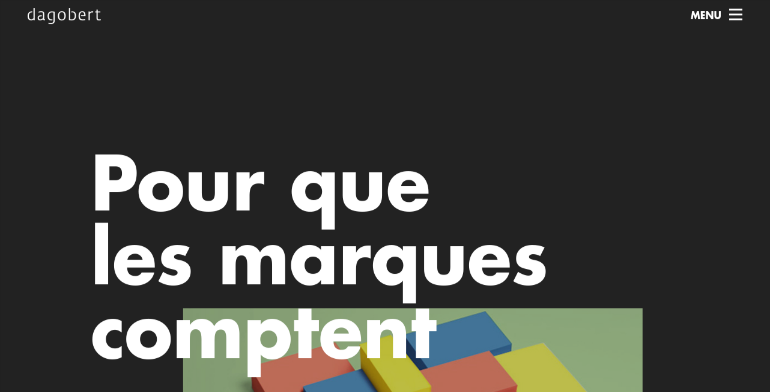 Creative Agency Dagobert

Country: France
City: Paris
Services Provided: Strategy & consultancy, Social media & relational, Design & UX, Content, Launches & campaigns, Retail & POS
Full Address: dagobert 39 Rue des Mathurins 75008 Paris France
About the Agency
Dagobert is an independent online creative agency and they have a commitment to assisting their customers and clients in developing innovative communication strategies that will be implemented through efficient and creative digital devices. In addition, they are committed to giving outstanding and customized products to their clients through rigorous processes and cross-pollinated design creation approach. They have the dedication in making brands count.
Proximity: Weaving links with their clients in service of a lasting relationship.
Pride: Working with their clients in making their brand counts
Requirements: Making quality, attention to detail and being a rigor is their method of work
Excellency: They respond beyond their client's expectations and they always think further
The fact is that the creative web agency has more than 14,400 followers since December 2015 and it increases 2% every month. Also, they have more than 6,000 followers on Facebook and more than 9,000 subscribers to their Newsletter. In a society where brands attachment is losing momentum, the agency is setting their ambitious goal and that is to make their clients brand count.
Dagobert is a digital communication independent agency and they have a tailor-made approach that is based on co-construction that is combined with the spirit of agility. They are committed to brands and companies in order to count tomorrow. They are thankful for their experience and digital culture that they gained over the last 15 years. They think of itineraries, they shape experiences, they create new business opportunities and they multiply points of contact between public and brands to achieve success. Since their aim is to make their client's brand count, they are using the PULP approach methodology as the revelation of clients brand imprint.
Moreover, in the digital era, they are convinced that brands should be perceived of as personalities that are endowed with defects, ambitions, projects and qualities. Around there personalities, they act on three levels in favor of business and commitment:
Link: Link as the modality of interactions between consumers and brands
Utility: Utility that serves the consumers needs
Pleasure: Pleasure in response to the aspirations of their client's consumers
When it comes to their customers, they have Hermes, Cinq Mondes, Clarins, Guerlan, Caudalie and Shiseido. They also have clients for insurance banks, including Hello Bank, BNP Paribas, Banque populaire, Credit Mutuel and GMF. Regardless, they also receive many awards, both in performance and relevance of brand strategies as well as aesthetics and quality of execution.
Short History
Dagobert is an independent agency and it was created in the year 2000. They are putting digital culture at the service of global communication strategies. For more than 15 years, the agency is specializing in digital communications.
For more option, take a glance at 6lab's agency profile!
About the Team
The team of the agency is working hard to give the best digital services to their clients and customers. For over 15 years, they received many awards with the help of their team. They are specializing in different fields that surely help their clients when it comes to digital problems.
Services
Council – it includes: Ecosystem digital global, Strategies for communication and branding, Support processing digital, Support, Optimizing performance and Permanent council
Design and UX – Term user cross channel, User interface and brand design user experience
Activation – In this service, it includes: Campaigns of acquisition and notoriety, Launching of events, promotional and devices
Content -The service includes: Social content, Brand content, Corporate content
Relational – The service includes: Implementation and animation, CRM, PRM and social strategy
Trade – In this service, it includes: Cross canal, Retail, Strategy of implementation and digitalization
Innovation and purchases off and on-line – This service includes: Prototypes, Studies, benchmarks and trends
Training: They also have Dagobert Academy, including leader training, trend watching and digital unit.
The agency is proud to be at their client's side all the time. The following are some examples of their work that will make you realize that they are one of the top-notch agencies in the nation.
Some Examples of Their Work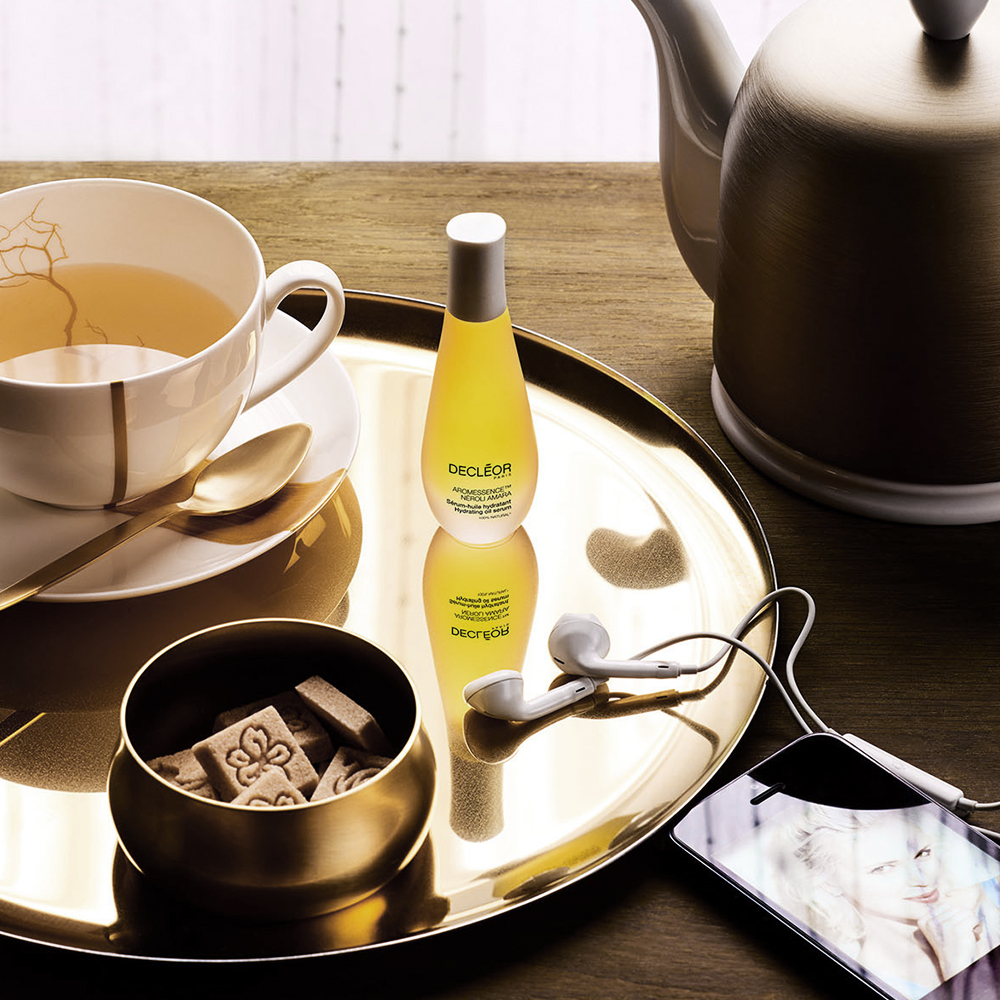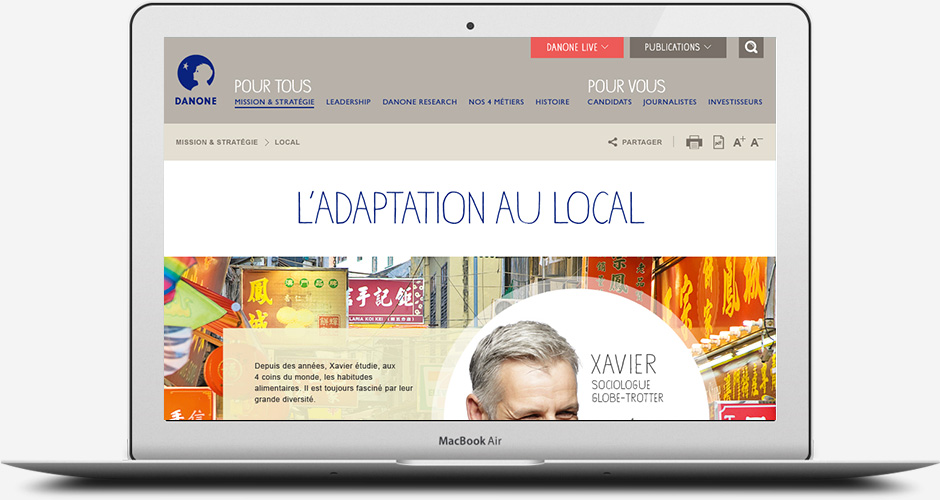 There you have the information that you need to know about the agency creative. Dagobert is one of the leading agencies around the world that you can rely on when it comes to digital communication services. They have the expertise and specialties that help your business to be on top. You can always get in touch with them by visiting their website.
Check out the online creative agency today!