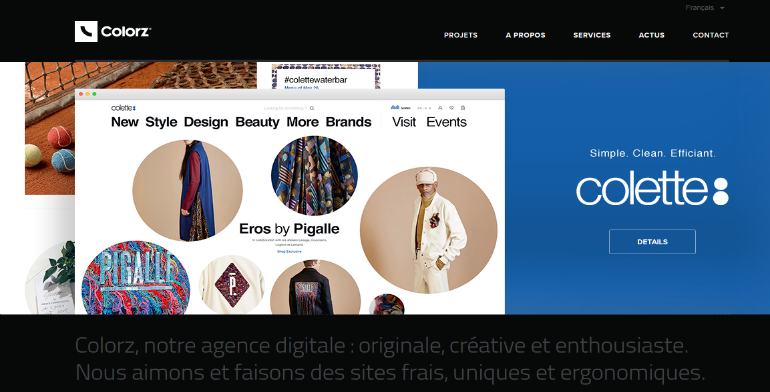 Creative Agency Colorz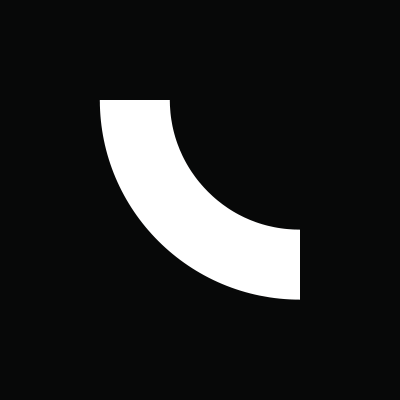 Country: France
City: Paris
Services Provided: Unique websites, Web applications
Full Address: Colorz 16 Bis Avenue Parmentier 75011 Paris France
About the Agency
Original, creative, and enthusiastic—these are the three words that best describe Colorz. This digital creative agency specializes in branding, design, and web development. It employs a six-step approach—define-research-design-build-test-manage—in providing you with the best possible solutions you need for your business.
The people behind Colorz are well trained to provide their clients with a well-thought-out digital strategy, tailor-made and innovative design, dedicated tools and up-to-the-minute technology, well-tested rendering, as well as daily monitoring, so you can expect avant-garde yet user-friendly websites that are available in mobile format. This agency will also help make your social media presence felt.
Double-id agency may become a good alternative, so let's take a look at its services!
Short History
Since its establishment in 2006, Colorz has been resolute in bringing creativity and technology together to provide its clients with tailor-made solutions and satisfying results. For more than a decade now, this agency has never stopped showing its passion for web development and conducting multiple experiments that make its people acquire expertise and allowed it to grow into the creative agency that it is now.
About the Team
As its name implies, Colorz is made up of a colorful team of experts that are driven to generate awesome results. With its 20 experienced and passionate individuals, this creative web design agency is capable of responding immediately to your needs and providing custom-made solutions.
Services
Digital strategy: Colorz

will do branding analysis and evaluation to come up with an ideal digital strategy that will help put your business in the limelight.

Web design: Should you wish to improve your brand image, this creative design company will design a website that reflects your creative identity to give you powerful online presence.
ID branding: This agency employs people who are experts in designing graphic guidelines that are optimized not only for the web but also for print.
Facebook: Colorz will take care of the creation of fan pages to improve your social media presence. The agency will work hard to make your brand popular on Facebook, YouTube, Twitter, Google+, and other social media portals.
Banner advertising: Of course, you need a banner to make your brand unique. Colorz will take care of that by creating animation or graphics that will work on all media.
Ergonomic approach: If improvement in ROI is what you're after, Colorz will work to maximize the number of page views in your site using ergonomic approach. It will define your target market and optimize user experience.
Web development: This Company makes use of the latest technology and ergonomics, plus it employs experts in E-commerce, Zend Framework, WordPress, and Magento.
Email marketing: Colorz is capable of handling your email marketing campaigns via a dedicated CRM. It will also provide real time analysis of your ROI.
SEO: The agency's team of SEO experts will optimize your site's structure and elements to meet the technical and semantic requirement of search engines, thus making your site rank high in the search results.
Social Media: Augment your audience reach by allowing Colorz to make use of various social networking sites in promoting your business and services and attracting/retaining more customers.
Web App: You want your website to be accessible via iPhone, iPad, and Android? Let Colorz do the job of converting your website to mobile format.
HTML/CSS: Colorz will handle the integration of templates in compliance with W3C standards, making your site compatible even with older versions of browsers.
WordPress: If you want a blog for your business, this agency can solve all your WordPress concerns. It can also develop either simple or complex content management platform. It is also capable of creating community modules and performing other dedicated services.
E-Commerce Magento: Colorz will take care of your e-commerce website, from the creation of dedicated modules to integration of custom layouts. It will take charge of your catalog, too.
Some Examples of Their Work

Colorz has a perfect blend of creative and technical talents all determined to make clients happy by producing unique, well-crafted projects. If web presence and powerful online impact is what you need, this might be the creative web agency for you. It doesn't only provide you with tailor-made solutions, but it also goes further by helping you in making your project go live. It will also make regular intervention throughout the project's evolution.
Find out more about the Colorz digital creative agency today!