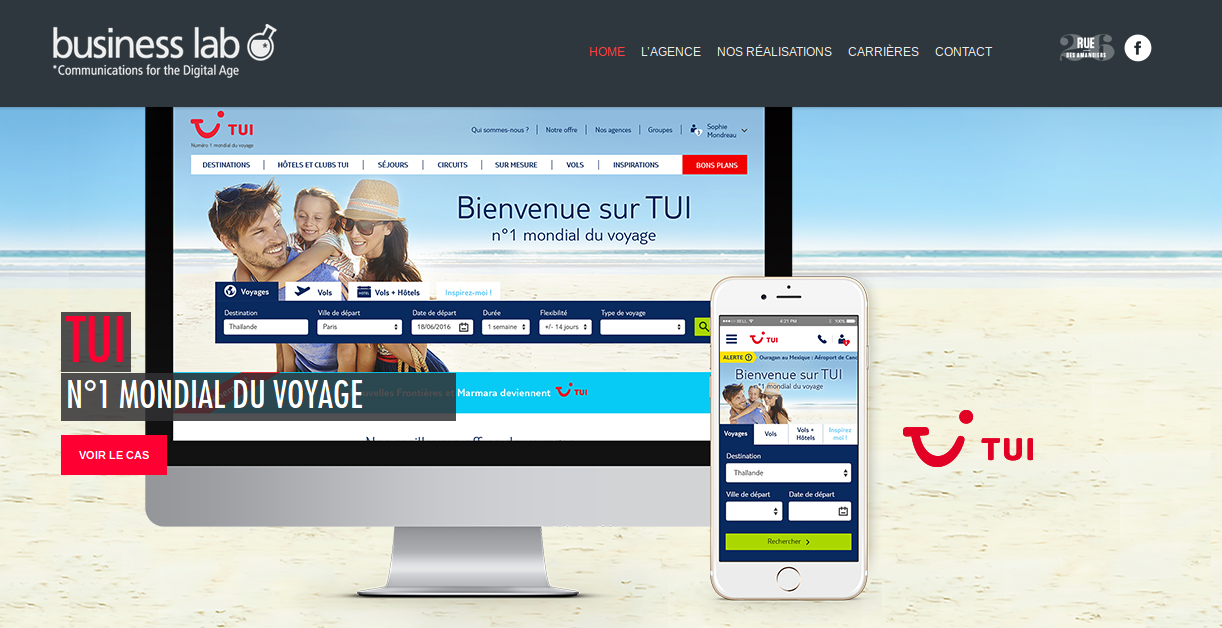 Creative Agency Business Lab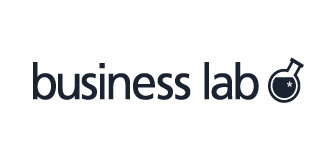 Country: France
City: Nanterre
Services Provided: Digital Marketing, Branding, E-commerce, CRM
Full Address: 26 rue des amandiers 92000 Nanterre
About the Agency
Living up to its tagline, "Communications for the Digital Age," Business Lab online creative agency works, connects, and communicates speedily yet effectively, because it is focused on technology. This creative web agency has been in the industry for almost two decades now, and it has been unceasingly providing its customers with a major competitive advantage – audacity, agility, as well as the ability to adopt changing environment and meet increasing customer demands.
Short History
Born in May 5, 1998, Business lab bagged the digital strategy of Spring and everything happens so fast after that. Big companies like Air France, TF1, and Carrefour hired its services. From there, it has gained more and more clients over the years as Business lab evolved from digital agency to Netchandising ™ Company, and up to these day's "Communications for digital age". Today, this digital creative agency has an average of 25 active clients in its portfolio.
Find the best digital creative agency for you, check out the Lumini!
The Team
Fuelled by its desire to come up with excellent ideas that will build your brand's territory in cross channel, Business lab's team is able to deliver digital communications and solutions that yield excellent results. The team is headed by its president and founder—Julien Sivan—and its general manager—Valerie Legat. Leading the sales team as the commercial director is Celine Braems, and there's Nicolas Lannoy as the technical director. The creative directors are Thomas Bouyges and Guillaume Mollien while Carolina Borges works as the strategic and performance director.
Services
Digital strategy: With a combination of innovation and efficiency, Business Lab's digital strategies are deeply rooted in the company's DNA so that it can maximize all the possible opportunities in your market and in the digital world. The creative agency can provide you with customer experience map, sector analysis, organizational and operational consulting, operational roadmap, as well as business review to be able to come up with the best possible digital strategy.
Digital campaigns and integrated communications: Business Lab's team of experts always bases its strategic planning and campaigns on its analysis of customer behaviors that the team has observed for more than 15 years. The agency also takes charge of your cross channel communication plan, campaign deployment, media production, media consulting, and SEM.
Websites and e-commerce: This is Business Lab's founding concept. In fact, it takes pride in being involved in the creation of the first transactional platforms in France including the Printemps, Carrefour, and Air France. The agency's UX design always puts customers first. For 17 years, the agency has been an expert in e-commerce and Netchandising ™, content sites, community sites, desktop and mobile applications, intranets, and brand sites.
CRM and social CRM: From the development of your brand's social strategy to community brand platforms, and community management, Business Lab can help you with that.
Acquisition: Regardless of your brand's objectives, Business Lab will provide you with campaign or digital platforms that include these key success factors: leads acquisition, increase in online sales, in-store traffic generation, reinforcement of the notoriety and many others. Every strategy is made with careful consideration of the agency's data analysis and knowledge of cross-media user paths to create solutions that will make waves on search engines, new display media, mobile, digital out of home, and social media.
Mobile and emerging technologies: With its passion to develop apps and use emerging technological innovations, this creative web agency is able to come up with responsive yet user-friendly mobile sites, applications, mobile advertising and connected TV.
In-store: It is Business Lab's goal to provide brand experiences that wipe out the borders between traditional and digital sales outlets. It creates DOOH, POP, shopper mobile app, and animations that smooth out the customers' store experience and speed up the transactional process.
Branding: This agency will help develop or improve your brand by providing you with competitive visual attributes.
Branded content: Business Lab hires experts in creating videos, animations, photos, and editorial content that will deliver cross channel brand experience. It also makes sure that such content will be visible through search, syndication and promotion.
Studies and Analytics: The agency uses a user-centric approach to understand user behaviors just so it can come up with strategies to reinforce brand preference. So if you need services like UX design, web analytics, data mining, profiling, eye tracking, user tests, focus groups and surveys, you can count on Business Lab.
Some Examples of Their Work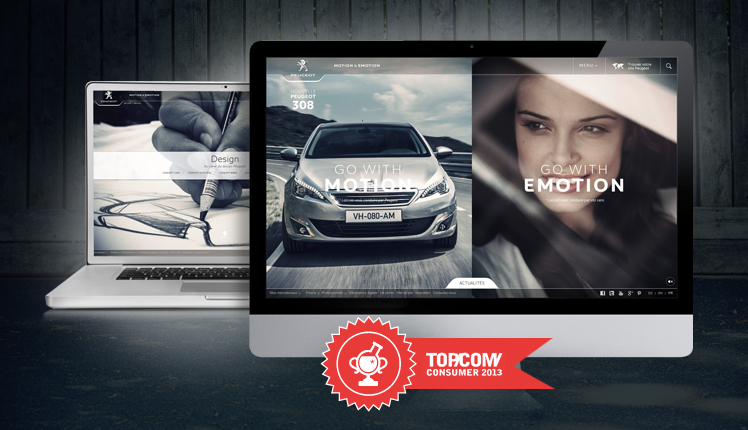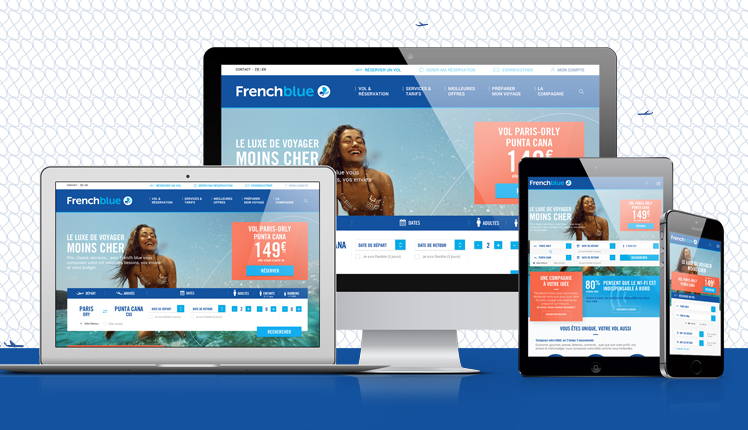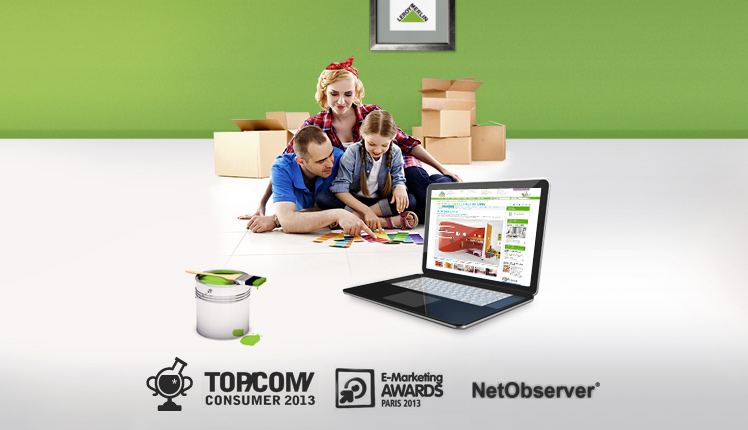 When you're looking for a digital communications solutions, isn't it wise to go for an award-winning agency? Business lab is "always-on;" it's always in search for impact and performance. Entrusting your brand's digital and branding needs to this agency means getting it done right and with a bang.
Take a look at Business lab's portfolio and find out more about the online creative agency today!