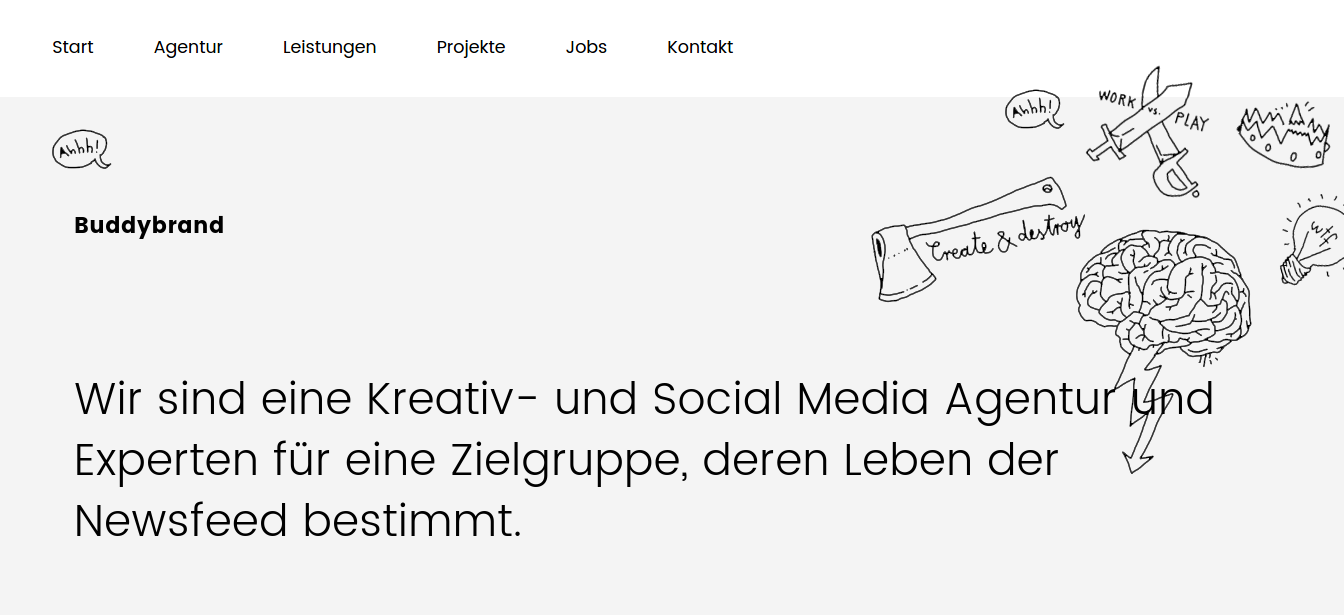 Creative Agency buddybrand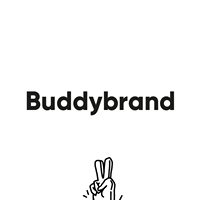 Country: Germany
City: Berlin
Services Provided: SMM, Campaigning, Influence Marketing, Strategy, Apps
Full Address: Rudi-Dutschke-Straße 26 10969 Berlin
About the Agency
Buddy Brand is a Germany-based digital agency that executes digital transformation. Recently, they opened a new headquarters in Berlin. Together with the help of Vitra, they managed in creating a working space that fits their needs as an agile agency. Their daily business is being shaped by the flexible team in order to give the best ideas as well as projects to their clients.
Their staffs create new teams for different projects each day that is based on the necessity of different talents and specialists. The creative production agency introduced great desk for everyone to make more self-sufficient working environment and behaviour. In addition, Buddy Brand is a leading social media agency in Germany. They have offices in Frankfurt and heart of Berlin. This is a creative company that accompanies international brands like Microsoft, Storck, Airberlin and Heineken through digital change. Their main focus is strategic consulting, design and implementation of the digital campaigns as well as content and community management.
Short History
This online creative agency was established by Vincent Nicolai, Philipp Thurmann, and Lars Kranholdt in January 2010. They celebrate a 28-man team together in Frankfurt and Berlin.
Looking for the best online marketing agency for your next project? Check out PANORAMA3000!
About the Team
They are business consultants and creative agency that develop campaigns and processes. They develop network companies with their consumers and the good thing is that the team helps clients to overcome internal silo locks and make sure to achieve their concrete business goals. They have Philip Thurmann, Lars Kranholdt and Vincent Nicolai as their managing directors. As creatives and consultants, they develop social and digital offers for networked target groups, especially for branded companies.
Services
Digital change: The agency uses all the digital change possibilities. It is not just about posting on the Facebook, but it is also about understanding the chances that networked customers, business partners, and employees can offer to the company. They think for the social brand. The life of the agency becomes digital that is why they are helping other companies to adopt it. They are a valuable partner that offers their customers the help when it comes to the development of content and planning of strategies.
Strategic consulting and strategizing: Only those people who set goals can measure how successful they are. The agency supports their customers in planning and analysis of social media and digital activities. The basis of their work is to reconcile the companies' objectives with the networked customer's needs. In here, it includes:

Target group analysis
Earned media monitoring
Channel strategy
Content strategy
Staff and workshops training
ROI strategy

Digital and social media content: Context is the emperor, and content is the king. The company develops content that surely meets the brand requirements, the rules of social and digital channels as well as the interest of the users. When it comes to production, they rely on their in-house team and make sure to coordinate the collaboration only with the best team. In this service, it includes:

Social media and digital campaigns
Visual design and animation
Posts and articles
Live content for the Snapchat
Video and photo production
Support and development of editorial formats for Instagram, YouTube, Snapchat, Pinterest and Facebook

Community management: They are carrying out dialogues in name of brand. Their moderation team activates works in coordination with their customer service and key influencer. They also managed communities in social media. This service includes:

Crisis management
Channel monitoring
Social customer care
Community management and dialogues that are available 24/7

Community management: They are carrying out dialogues in name of brand. Their moderation team activates works in coordination with their customer service and key influencer. They also managed communities in social media. This service includes:

Campaign seeding
Other social media advertising
Influencer relations and advertorials
Facebook, Instagram, Pinterest and Twitter advertising

Content and service platforms: When it comes to appropriate platforms, they stage their client's content and they make interactions. They develop and optimize new touch points completely. It includes:

Development and design of mobile applications
Social media channels setup
Implementation and conception of content platforms such as magazine, blog, and others
Development of digital services and products
Some Examples of Their Work
There you have what to know about the digital creative agency that you might be interested about if you want to get your business goals through effective online marketing and strategies. Check out their site to learn more about them when looking for your marketing agency.
Contact an online creative agency today!