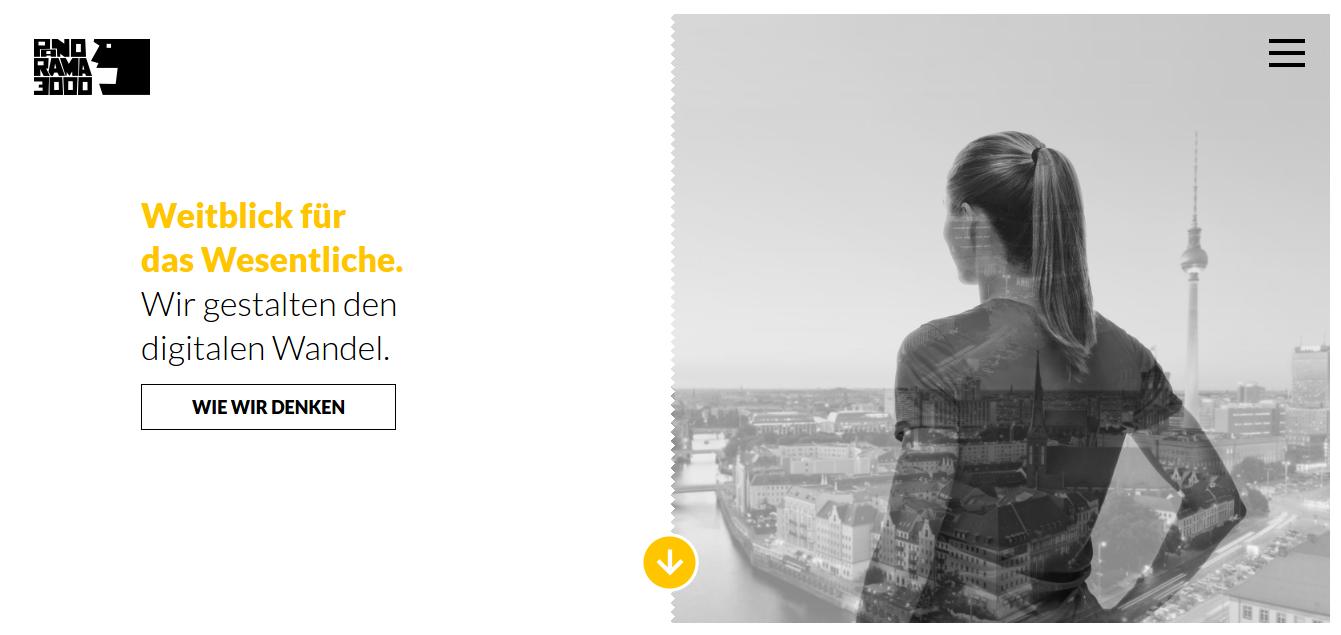 Creative Agency PANORAMA3000

Country: Germany
City: Berlin
Services Provided: Strategy & Consulting, Creation & Production, Content, Media
Full Address: Oranienstraße 6 D-10997 Berlin Germany
About the Agency
Panorama3000 is a digital communication agency that focuses on entertainment and social media. They have many services that are divided into consulting and strategy, production and creation, media and influencer as well as content and community. This agency creative is a founding member of Box Network Europe and they have 30 staffs in Berlin. Because the digital world is dynamic and complex, marketing will be easier if you know what to do.
With that, the creative communications agency can offer what you are looking for. Some of their concrete tasks include project management, customer support, and managing the internal team, coordination of content, web production and campaigns. They also offer direct coordination with team, service providers as well as customers. They also do cost plans and create time plans and presentations. The agency knows that the digital world is constantly changing and young that is why they remain to be brave and they trust their team to help you all the way.
Short History
For over ten years, the creative agency deals with digitization as well as impacts marketing, organization, business models, and communication. Because the company understands what is essential for your project, they can devise a plan for you. With their desire in experimenting, it is easy for them to work things out for the best results.
Looking for the best online marketing agency for your next project? Check out KNSK Werbeagentur!
About the Team
The agency has a young and great team that you can deal with anytime you want. They have a culture of co-determination, responsibility, willingness and openness to help their customers and clients. When it comes to the demanding project, they desire for continuous development and innovation.
The team also has a nice office situated in Kreuzberg. They have flexibility and great working hours. The good news is that if you are interested, they are accepting the application with salary presentation and work samples. Some of the people who work in the agency include Thomas Praus as the partner and managing director, Sven Zimmermann as the managing director and Elena Strauch as the executive secretary and office management. They also have Cindy Henke as the account management and management consultancy, Henning Naujoks as the design and line text. There are other people working with them to deliver and satisfy their clients.
There are many services offered by this online creative agency. If you are looking for production and creation, consulting and strategy or content and community, you can have it with the company. The following section details the overview of their offers.
Services
Digitalization: Digitalization is changing everything, but it is different for everyone. In strategy and workshops development with analysis and monitoring, the agency approaches the digital idea form of companies. They advise implementation, rollouts, planning of resources and costs as well as they help in implementing change internally.
Creation and production: It is difficult to transform the digital world, but with the agency, they make it and they do it. They design visual and digital identities, apps and websites and they also develop campaign concepts. With all of these, they make it real. They are making the internet a little bit beautiful each day.
Content and community: Managing communities requires full-time job and that is what the agency offers to their clients. Their job is filled with passion, creativity, and care. They are developing a content that is fun to read. They develop stories that are unfolding and ensuring that new ideas will rise.
Media and influencer: Digital channel is not only one, but thousands. In the digital industry, it is the modeling of target group through themes, lookalikes, and interest that lead to success. To become more successful, they believe that there should be smart ideas and monitoring of measures and that is what the agency offers to their clients.
Some Examples of Their Work
Here are some examples of work of the agency that you can check out to know if you want to get their service and to get an idea of how they work.
It is not easy to become successful in the digital world because there are many competitors and you need to beat them. But with the help of the company, you can do it. They will be the one to help you to be discovered and to reach your audience. The agency is your one-stop solution to get what you want and meet your needs. You may want to learn about the creative company by visiting their website for further review.
Hire the best agency creative today!