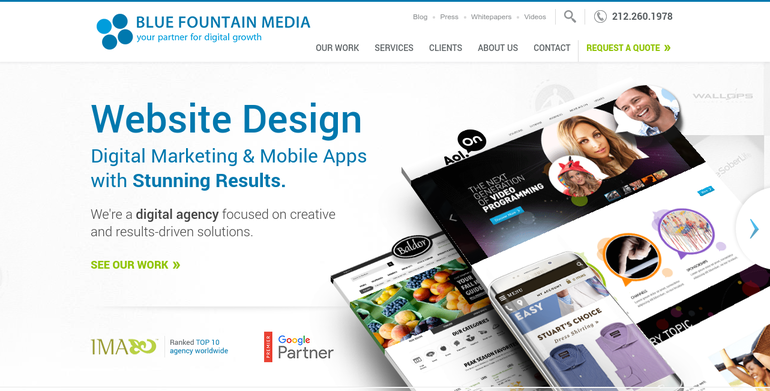 Creative Agency BlueFountainMedia.com
About the Agency
Blue Fountain Media have talented team of digital designers, strategists, marketers, project managers, developers, business developers and communications specialists that will work in completing their clients projects. They build their expertise with the help of each other and make sure that they generate outcomes.
What makes this creative design company outstanding is simple. It is because of their culture and people. This independent creative agency team members are interesting, dedicated and creative individuals that you will ever meet. They are the people that you want to work with.
Blue Foundation Media is focus in meeting the business goals of their clients. They make sure to deliver measurable solutions for better brand loyalty and online growth. Before they start a project, they check their clients business in order to understand their market place and value. They give customized solutions to generate the best results. In addition, the company is award winning because their development teams and creative design make unique mobile sites and web that will stand out in the industry. They have been recognized in delivering the best to their clients.
Short History
Blue Fountain Media was established based on philosophy of great individuals as well as great work. The man behind the success of the agency is Gabriel Shaoolian. His mission is to make digital and websites solutions that will help a business to grow online. Since day one, this online creative agency has been dedicated to give creative minds to deliver results. For more than 10 years, their core missions to be creative, united, committed and curious have become stronger.
About the Team
The team of Blue Foundation Media take their customers business seriously. They make sure that they have a close relationship with their clients and create family bonds. They value long lasting and mutual respect. Some of the persons behind the company are Campbell Kliefoth who is the business development manager, Rachel Utz that is the business development associate, Ralph Marion as the chief financial officer, Roman Shekin as the director of development and others. They have all the people that help the company to grow.
Services
Strategy and consulting: This company creative build brands based on razor sharp strategy, which means they analyze each aspect of their customer industry, and ensure to apply it to their digital expertise in giving the roadmap for success.
Creative design: The Company offer the best ideas. Their videos, campaigns, copywriting and websites build brand story.
Web and mobile development: With the use of the best technology, they build apps and websites that perform. Because of their great developers that are working hard, they customize interactive development in meeting the needs of their clients.
Online marketing: Their creative marketing teams make results. They are applying customized tactics in order to give qualified traffic to customer site as well as build essential contents that convert.
Example of Their Work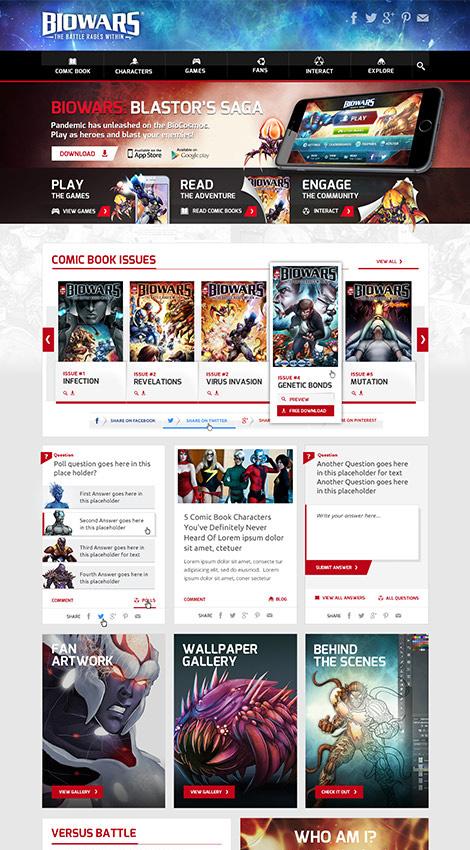 Getting ideas on how the company works is important before you get their service. Here are some samples of their work.
If you want to build your own websites, have great brand awareness and much more, you can get a help from this digital creative agency. They will help you to get what you want to matter what happens.
Contact this creative agency today!