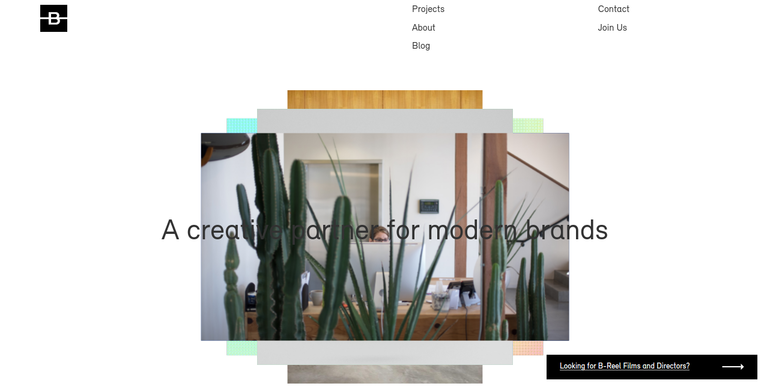 Creative Agency B-Reel.com
About the Agency
B-Reel is a team of technologists and storytellers that make new ways in connecting audiences and brands. Their love of technical and craft innovation fuels their search. They are working fast, fun and flat without unnecessary handoffs between making and thinking. The best thing with the company is that they collaborated with some of world's innovative brands.
Short History
In the year 1999, the agency was founded by five friends and they have now extended family of more than 170 developers, writers, designers, producers and strategists across 6 offices in the world. Their team is working hard to give the best help they can provide to their clients.
About the Team
Having extended family is a good thing and this creative web agency has it. They have more than 170 developers, writers, designers, producers and strategists. Their team composed of hard working individuals with passion and interest in producing the best service.
Services
The good thing with the company is that they offer many services. Here are some of their services that they offer at affordable price.
Design: They design anything that will meet the needs of their clients and customers. They have many website designs they offer to their clients. Whatever you want, tell them and they will be the one to provide what you are looking for.
Code: Everything about code will be created successfully. Whatever code you need, the agency will help you to get it. It is hard to get the exact code you need for your site, but with their help, anything will become simple. Not all persons can do coding and if you have a hard time with it, ask the agency.
Write: If you have something that you want to write, but you cannot write it in a good way or you do not have time, this creative company will be your help. Keep in mind that contents are important for all websites. It must attract visitors to gain traffic.
Some Examples of Their Work
Here are some examples of work of the company that you can check out. They are successful and created magnificently by the professionals. If you want to know more information on how they work, samples of their work is important to check.
Google Tango Launch: Strategy as well as creative, website, film and presentation visuals
Goals in Google Calendar: Keeping track on life goals
Running Spotify: Creates experience that is tailored for their customers
Prana: Visualizing unseen energies of bodies
Making material design: Introducing the new design of Google
Cardboard/IO: Introducing virtual reality of Google in IO
Project FI: Launching new kind of wireless service.
Searching for the best online creative agency is important and if you still do not have much time left to search for a creative services company that will help you, you are lucky because B-Reel is there to help you. If you want to build a business related to technologies, the company is the best choice you can have for yourself.
Contact the creative agency today!