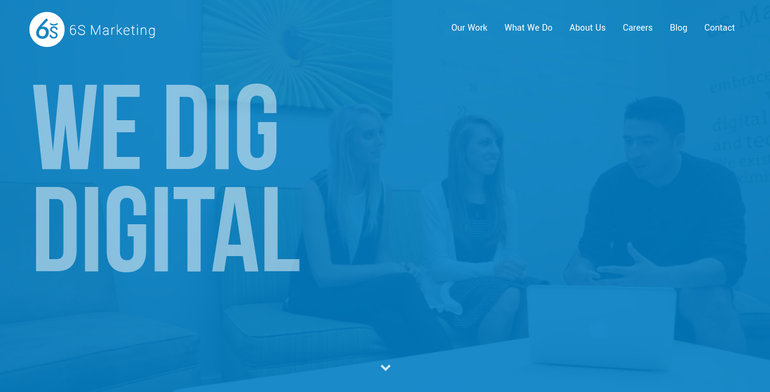 Creative Agency 6SMarketing.com
About the Agency
6Ser is different from others because it is a company creative that is industry savvy and with skill dedication. They have unstoppable urge on many things. The agency is an international squad of marketing superstars. They have offices in Toronto, Vancouver and New York. 6Ser have 99% of certified Google strategists. An envisioned digital marketing company was exciting and innovative where their workers are friends and family.
The company grown is impressive when it comes to size and they have multiple offices as well as wide range of services to offer. Even though this digital creative company has grown over the years, they still have the same belief that time they started the agency.
History
Since 2000, the agency creative continues to grow. In fact, they remain to be a trusted partner of Google Partner. They continue to have top employer awards and they have confidence to improve and learn more. In the year 2000, John and Chris started the agency with the goal to make outstanding work.
About the Team
The team is composed of account director, managing director, sales director, talent manager, operations manager and others. The good thing with the team is that they help each other to support and meet the needs of their customers and clients. They have the passion in ensuring the success of business of their customers.
Services
The company does all and they are social connectors behind scenes that introduces campaigns to right audience. Here are list of services that the agency does.
Digital marketing strategy: 6S exists to give more business to their clients on the internet. They make sure to secure your return in terms of investment in each digital marketing strategy.
Paid Media Optimization: From search ads up to social promotion and RTB up to marketing, they do it all for you. They have results to prove their claims.
Social Media and Opinion Outreach: You will know numerous tried and tested social media strategies with them. They help you to boost your brand awareness, deliver awesome data and have great user engagement.
Search Engine Optimization: They are perfecting their SEO strategies since 2000. They apply new beta products and ensure to stay on top when it comes to algorithm changes to have the best rankings.
Mobile and app marketing: The agency is offering multi-faceted marketing approach in mobile that will reach the target market. They are also specializing in app marketing in gaining more users.
Email and marketing automation: They have fusing email campaigns together with marketing automation that will lead clients' contacts and that will deliver the topical information at the perfect time.
Analytics consulting: The truth is that this creative agency is certified as Google Analytics Partner with experts having complete training. The best thing is that they consistently demonstrate the best practice implementation in Google.
Chinese marketing: Their subsidiary agency, which is Sheng Li Digital, has team of bilingual superstars that is ready to help you to develop strategy for North American or International Chinese audience.
Web development: If you have a website that needs little TLC, then their sister agency will help you with it. They increase your online presence through web development and design.
Some Examples of Their Work
W Hollywood Residences
KLM
MEC
SuperflyZiplines
Pirelli
It is important to know more information about the agency and you are lucky because this page presented what you need to know. If you want to work with this digital creative agency, you need to start hiring them now!
Contact the creative agency today!