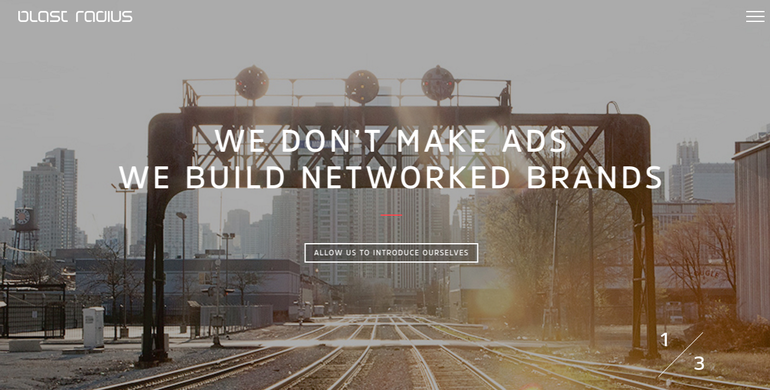 Top 8 Global International Advertising Agencies
Using International Advertising Agencies to Take Your Business Global
The internet has made the world a much smaller place. Virtually any business now has the opportunity to reach an audience halfway around the world and market their products to an entirely new potential customer base. Want to know the best part? You don't need a huge budget to do it. However, it isn't a complete walk in the park. Although there are many new platforms to market your business on, as well as new methods and technologies that are relatively inexpensive compared to traditional methods, you still need the knowledge and expertise to make effective use of them. This is something that most business owners don't have. Even those who have had some experience with digital marketing may find themselves a bit lacking due to the way it is constantly changing. Add to this the fact that marketing in a foreign country often requires a different than that used in your own. It is worth considering using a professional international digital agency that has the knowledge and experience you need. True, it is an added expense but one you have to weigh against better results. Global digital agencies aren't limited only to those with big corporate budgets. There are many smaller specialty agencies that you could benefit from in your global marketing efforts.
Selecting International Advertising Companies
Picking an international digital agency to work with isn't something you do without some careful thought and research. The first step you should take is defining exactly what it is you expect to achieve when you work with an agency. This is necessary in order to determine what top interactive agencies offer the services you need. At the same time, you don't want to pay for a service you don't use. It will depend on the individual circumstances. You may prefer a big full-service agency or choose to go with a small specialty firm. Here are a few tips to help with choosing the right international ad agency for you:
Look for agencies with experience in your industry: An agency that has done work in your particular field will be familiar with the various problems that may be encountered and the type of audience you will be targeting
Find an agency with experience in the geographical area: Naturally, if you are marketing in a foreign country, you will want an agency that has experience as well as local contacts in place
Examine case studies: Case studies are a good way to see how an internet marketing agencies strategies work in real life. You will be able to learn how they approach different marketing problems and what solutions they came up with.
Check out the agency website: An agency's website will show you something about how well they market themselves. If they don't do a good job for their own company chances are they also won't perform very well for you
Reviews for International Advertising Companies
Customer reviews are one method of learning more about the different agencies you are considering. Here is a list of 8 agencies that offer international digital marketing services with links to customer reviews:
Borenstein Group, Inc.
Experience Rethink
Selecting the right international advertising agencies will enable you to expand your business and open up new markets for your products.
Digital Marketing and Advertising Is a Must for Your Business
Much has changed in the way that businesses are marketed. In order to remain competitive, it is essential that you incorporate digital marketing into your overall strategy. The amount of money spent on digital marketing is second only to that used for television advertising and will soon surpass it as well. Digital marketing has the advantage of being affordable as well as the ability to target the audience you want much more effectively. There are also numerous platforms and approaches that can be used and many of them complement each other when used correctly. Although many digital marketing strategies can be implemented by business owners themselves, using professional marketing & advertising companies that specialize in digital online marketing is advisable if you want to get the best results.
What Digital Advertising and Marketing Companies Know That You Don't
Digital marketing firms are familiar with the technologies and various platforms used for advertising online as well as different trends in the field. They also keep up with digital marketing statistics in order to adjust advertising strategies as necessary. The following are four digital marketing statistics that are along the lines of what digital interactive agencies keep up with that when known, will affect a digital marketing strategy:
Many small and medium-sized businesses are unsure which digital marketing method they use has the biggest impact on sales and revenue. The number of small businesses using website analytics, call tracking, or coupon codes is less than 30% and 18% do no tracking at all.
Most small businesses struggle to measure the results of digital investments. A third of marketers say they don't know which digital tactic has the biggest revenue impact, and nearly one in five small businesses don't track anything. Less than 30% of small businesses use Web site analytics, call tracking or coupon codes. 18% of small businesses admit to not tracking anything
Marketing budgets for digital social media will grow. Spending on digital marketing in 2016 is projected to increase by an average of 12% to 15%. The social media marketing budget will increase from 10% of the total marketing budget in 2015 to 14% in 2016. Meanwhile, off-line advertising will decrease 2%.
Shoppers referred to a site by Pinterest are 10% more likely to make a purchase than visitors who arrive from any other social network, including Facebook and Twitter. On average they will also spend 10% more.
You might be wondering: "Will digital marketing be effective in my industry?" The answer is it is effective in virtually every type of business and you can be sure at least some of your competitors will take advantage of the benefits.
Tips and Suggestions for Choosing a Digital Marketing and Advertising Agency
Choosing a marketing agency and some of the best independent ad agencies is an important decision and you will want to be as thorough as possible when looking into each firm. Here are a few tips for selecting an agency to handle your digital marketing needs:
Review agency case studies: Case studies show how an agency approaches a particular problem and how they went about resolving it. You will be able to see if their style fits with your company
What tools do they use: Find out the digital marketing tools the agency makes use of. Are they familiar with the latest technology? Does what they use to suit your particular needs?
Don't choose an agency based on famous clients: Just because an agency did work for a well-known company doesn't mean they will be right for you. You may have different requirements. You should still check out if an agency can handle your requirements no matter whom else they have worked with.
Look for agencies familiar with your type of business: It can help a great deal if an agency is already familiar with the types of problems that might be encountered and the target audience you are aiming for
Selecting the right digital marketing and advertising agency could be critical to your company's success so put in the necessary effort to research firms you are considering.
Learn how hiring an international digital agency can benefit your business today!