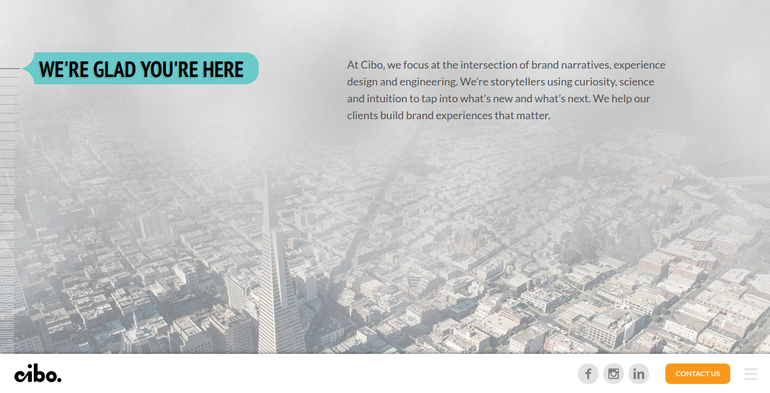 5 Award-Winning Interactive Design Agencies
Improve Your Business with Interactive Design Agencies
Interactive content is growing in popularity with both consumers and advertisers. For advertisers it has several benefits that are essential elements in content. It attracts an audience and increases viewer engagement and on top of that when used correctly it improves conversion rates. As far as consumers are concerned, an indication of the effectiveness of interactive advertising is that between April 2015 and November 2015, the amount of average daily video views on Facebook doubled from 4 billion video views per day to 8 billion. Another indication that interactive content engages consumers is that infographics are liked and shared on social media 3 times more than other any other type of content. Interactive content comes in a variety of forms such as surveys, calculators and timelines among others. It can be used to help business owners identify pain points of consumers as well as to guide them through the purchase process. What's the bottom line? Integrating interactive content into your marketing strategy will benefit your business if done well. To ensure that it is your best option is using a professional digital design company to make effective use of interactive content.
Choosing Top Digital Design Agencies
Selecting a digital design company will begin with identifying what you want to achieve and what specific services that requires. Once you know exactly what it is you want to accomplish and your goals you can begin looking for an interactive agency to work with. Here are a few tips on selecting the right design agencies for your business:
Look at agency case studies: Case studies are actual examples of work an agency has done. You should look at a number of different case studies to get a good idea of the type and quality of work an agency does and if it is relevant to what you need. International advertising agencies with only one or two case studies for you to look at should send up a red flag
Find out who will be working on your project: It isn't unusual for firms to have junior staff members handle the project rather than the experienced professionals that you thought were promised. Ask who will be doing the actual work for you.
Look at the agency website: How well does the interactive digital agency employ interactive content on their site? A professional looking site that makes use of the same type of interactive techniques they are proposing for you is a good sign.
Reporting results: What are the key performance indicators, how will they be measured and how often will you receive reports? Not only will you want to know what works but also what isn't effective.
Reviews of Award Winning Digital Design Companies
Customer reviews are one method of learning more about an agency you are considering working with. Here is a list of 5 award winning interactive agencies with links to customer reviews:
Fiasco Design
Cool Blue Interactive
Using the right interactive design agencies can significantly increase your traffic and conversion rates.
Work only with the best interactive design agencies to make your business more successful!