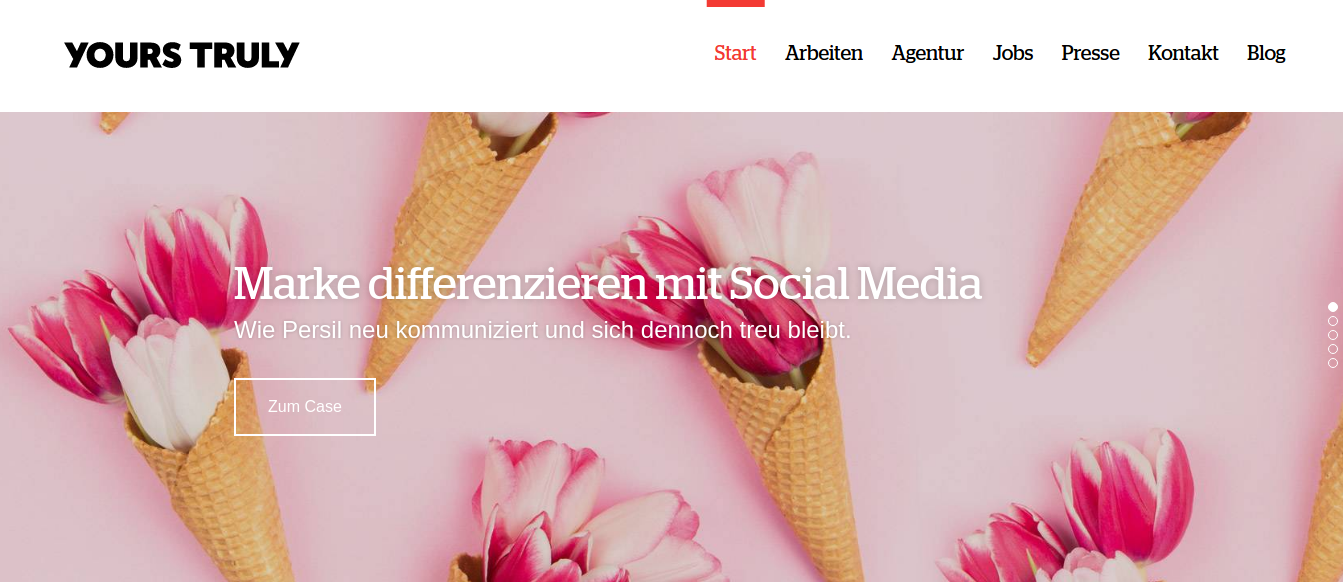 Creative Agency Yours Truly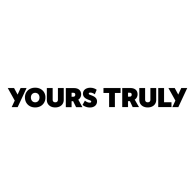 Country: Germany
City: Hamburg
Services Provided: Brand Strategy, SMM, Analytics & Data, Development, Campaigns, Production
Full Address: Sternstraße 117 20357 Hamburg
About the Agency
Yours Truly believes that the digital age gives them individual and new possibilities. They have the access to media, entertainment, and information every time. The digital contact points passively and actively shaped them. The digital transformation is changing the brand communication and only brands showing an attitude win individuals for themselves. Digital transformation has created numerous possibilities and this online creative agency believes that it also applied to work for agencies. The creative web agency has a new approach when it comes to collaboration and they make sure to run everything simultaneously. 
Through collaboration between brand leaders, specialists and customers, they form a dedicated team that is perfect for their task. Their team will work simultaneously and efficiently to give the project you need for your business. The fact is that their UX specialist team is more than just a copywriter because they are also working with the art and copy CRM specialists to give the best solution. Whatever help you need, you can always contact the agency and they will be the one to provide the best digital project you are looking for.
Short History 
Over the years, the agency is offering ideas for digital age wherein everything and everyone is networked together. They make sure that their customer's task will be handled carefully and completely in no time. 
Looking for the best online marketing agency for your next project? Check out INTO Branding!
About the Team 
This agency creative team is composed of digital optimists and they believe that technology has created something that is wonderful. They believe that the digital world opens new opportunities for brands. Their team has a distinct attitude and they accomplish projects to the best that they can. Whether quiet, loud, black or colourful, they can make it for you.
If you want to rely on the agency, it is important you need know some of their services. Knowing what their offers will allow you to know what service you can get from them, and the following section is where to get an idea about it.
Services 
Brand strategy: This service includes future strategies for brands in digital age such as customer lifecycle, CXM, strategies for brands, channel strategy, content strategy, digital layer and digitalized consumer.
Data and analytics: This service includes action options from details about persons behind data. It also includes offers such as consumer insights, quick wins with the smart data, development data concept, brand insights, conversion analysis, campaign analytics and selects CXM software.
Campaigns: This service includes creative, ideation, channel design, communication planning, POS activations, real time elements, campaign management and search marketing.
Activation: They believe that mechanics is for success from lead generation up to the conversion. This service includes display ads, activation tools, e-commerce, search marketing and e-CRM.
Social media: This service includes content creation, social media strategy, community management, channel development & control, social media ads, issue management processes and influencer management.
Development: This service includes development for brands in digital space.
Products: When it comes to their products, it includes portals for mobile, responsive sites, e-commerce, desktop and tablet, payments, brand commerce, installations, micro sites, landing pages, corporate blogs, native apps and web apps.
Aside from this, the agency also offers services in:
Information architecture

UX design

Rollout

Programming

QS/Testing

CMS such as Commerce and Craft CMS

IT infrastructure consulting

Operation
Production: In here, it includes control and development of liquid content such as copy, images, visual design, motion design, mini documentation, and spots.
In the following are some examples of work that the agency has provided to their customers. They have other completed projects and these are only samples that will give you ideas on how their expert team works in the project of their customers.
Some Examples of Their Work
Finally, it is not easy to create digital age projects and brands. You need to have the expertise and the skills to make sure that you create a unique output that will beat your competitors. If you think that you cannot do it, you should not worry because the agency is there for you. They have the team, experience and proven record of accomplishment that can make things happen for you. So for branding and digital marketing, you may want to learn more about this agency to find out if they are worth hiring or not.
Contact an online creative agency today!