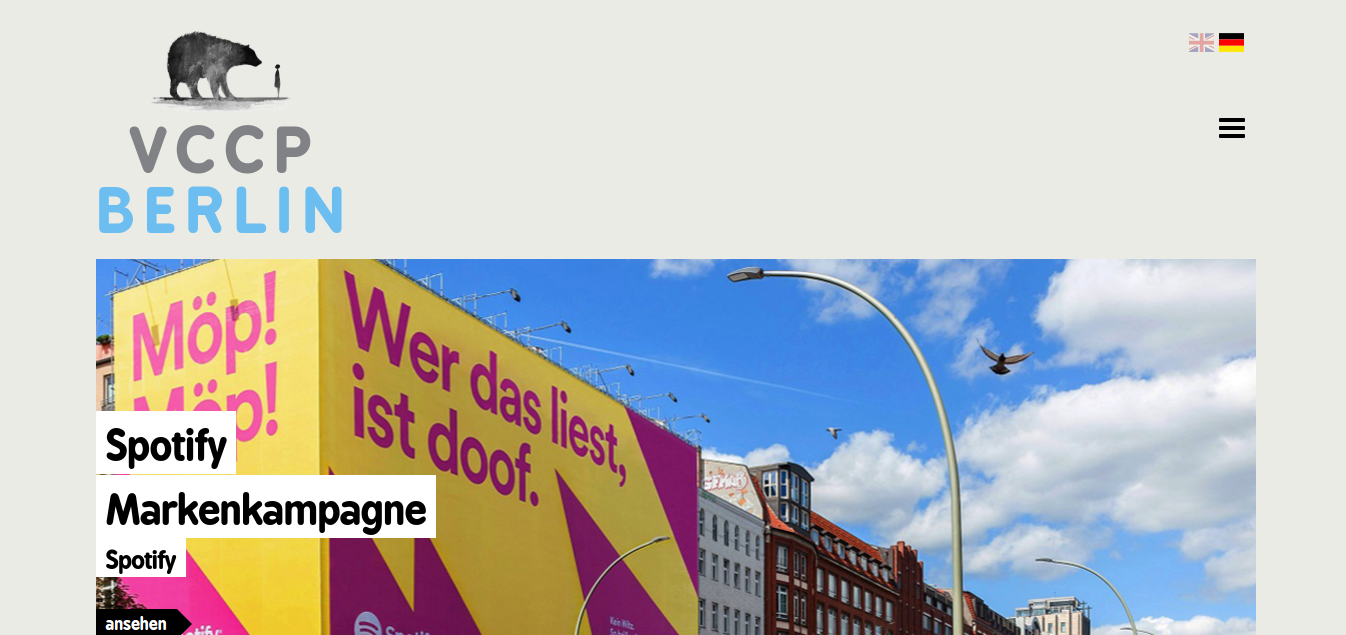 Creative Agency VCCP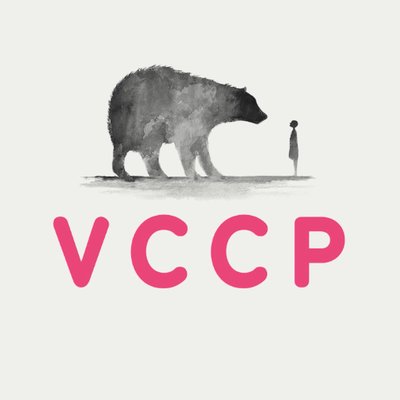 Country: Germany
City: Berlin, London, Madrid, Prague, San Francisco, Sydney
Services Provided: Brand Strategy, Content, Design, Digital, Film, Print, SMM
Full Address: Köpenicker Strasse 10 10997 Berlin Germany
About the Agency
VCCP Berlin is the creative agency that offers you a combination of strategies from past experiences, and from the present digital world. The agency is a transformation expert, which changes the communication into effective and successful for your target audience. The transformation brought by VCCP Berlin's unique and creative ideas. The creative company profile focuses on creating ideas to make new ways in adapting with the complexities of the changes in the digital world. The agency is a wholly integrated creative company that does not really follow the conventional way of advertising.
It surpasses what is the conventional way of advertising and marketing. VCCP Berlin brings optimization of branding. It creates ideas that are creative and unique which are appealable to people. The ideas, however, are not only from the agency solely. It listens first to your ideas, then from those, it supplements. It makes unique branding experiences that have a clear and eye-catching message, which strengthens your products and services.
VCCP Berlin has worked with successful international clients like O2, BMW Motorrad and Nike to name a few. You can check more of these clients and the others in VCCP Berlin's website.
Short History
This company creative started on January 24, 2002, as VCCP. It was first a counter-draft for a big network of agencies in London, United Kingdom. It held to and it still believes in the principles of collaboration, simplicity, and integration when it comes to making ideas. VCCP Berlin was founded in 2008 with the goal of establishing an international creative agency in Berlin, which is the capital of transformation in Europe. It started with its first customer, O2. Adrian Coleman is the founder of VCCP and the Group CEO. The founding partner is Charles Vallance.
The agency was only small, but today, it is one of the leading web agencies in Germany. It had and it has worked with customers from Germany and other parts of Europe. It also caters other international customers around the world.
Need a professional team for your next online marketing campaign? Why not consider United Digital Group?
About the Team
VCCP has more than 500 employees. It has five international locations in London, Berlin, Sydney, Prague, and Madrid. VCCP Berlin, on the other hand, is composed of over 55 employees from 10 different nations. Some of the people you will meet in VCCP are Peter Polster, the International COO; Carsten Fillinger, the Management Creation; Robin Karakash, and the Management Consulting.
Services
Content: VCCP Berlin believes that content for communications and businesses give a great impact on your brand's success. The creation of content by VCCP Berlin is made with a consistent strategy. The content is created from VCCP Berlin's in-house production studio. Sometimes, it joins forces with other agencies who share the same vision with it. Just put it this way, content is where original, creative, and fresh stories come to life.
Design: VCCP Berlin makes unique, modern, and extraordinary designs, which bring out your story and what you want people to know and see. It has set up its own design studio. The agency has developed and improved its campaigns and design in its design studio. Designs range from corporate design to motion and interactive ones. Designs made by VCCP Berlin are modern, but they are universal. They are simple but unique. And lastly, they are functional but aesthetic.
Film: The modern ways of advertising and marketing are not complete without moving images. Films are still effective to convey your ideas and of course, your story. Films are used in social media and the internet. Its efficiency is also manifested by the shares It gets from social media sites. VCCP Berlin makes unique and relatable films for your brand.
Events: The agency organizes events that will bring your brands to your target audience. Simply, it brings brands to life. It creates live experiences that will change your consumers' perception of your brand. VCCP Berlin offers a strong creative solution that may take the form of an impressive experience, stunt, tournament, or installation.
Integration: VCCP Berlin works at integrated communication platforms that will bring long term user experiences by the use of different channels.
Brand Strategy: It means the agency's extensive experience in planning. Their efficient plans are developed by the team's innovative and exciting ideas. It results to brand success and awareness.
Print: Conventional advertising is not still removed. But this time, the agency makes modern ones that are relatable to the digital world. It brings your ideas into simple, high quality, efficient, and memorable displays and posters.
Social Media: It is a medium for marketing plans. Social Media will give your customer awareness and access about you and your brand.
Some Examples of Their Work
Fest & Flauschig – der neue Podcast von Spotify from VCCP Berlin on Vimeo.
eBay – Finde Deinen Sommer from VCCP Berlin on Vimeo.
NIKE – Women's Race Series – Berlin 2015 from VCCP Berlin on Vimeo.
This is just an overview of VCCP Berlin. If it got you curious, you can check more about this creative marketing company by visiting its website.
Contact the creative agency today!