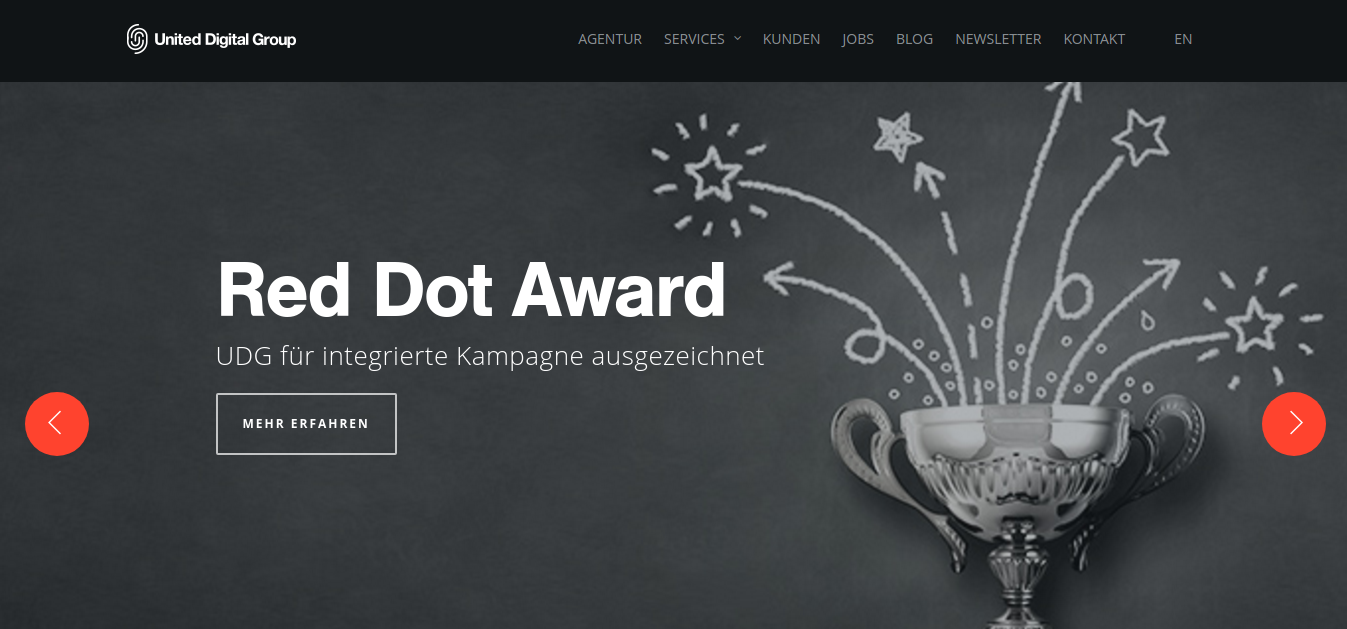 Creative Agency United Digital Group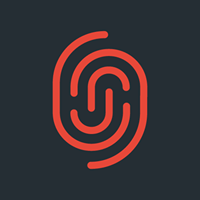 Country: Germany
City: Hamburg
Services Provided: Strategy, Branding, Data, Reporting, Content, SMM, Mobile, Design, Apps, Media, Development
Full Address: Große Elbstraße 279 – 279a 22767 Hamburg Germany
About the Agency
United Digital Group or UDG is an agency creative that believes that success is not a game of chance. Success comes from hard work, and that is United Digital Group is still here serving internationally. It functions as a marketing and digital communication agency. The creative digital marketing agency has developed digital strategies for smart brands and has also implemented unique and outstanding brand experiences for its customers' success. UDG combines its broad experiences and specialities of digital products for an extensive approach to provide its services.
This agency provides its services in the digital world. They build interactions between brands and consumers that should be original, part of a dialogue, and is related and adapts today. UDG works by always keeping mind what your brand should be. Thus, this is asked, how can your brand attract your target customers? UDG answers it by understanding your story to create plans, designs and solutions, which are authentic, true, creative and high-tech.
The brand management it provides goes beyond the boundaries of various channels of products, services, and communication. UDG specializes in Branding, Relations, Performance Marketing, Data and Analysis, Sites and Portals, Systems and Technology, Consulting, Learning and Development, Media, and Operations. UDG has also received several certificates. One of the certificates given to them is because of the agency's highly innovative full-service which is the Trusted Agency Certificate.
Short History
United Digital Group was established in 2011 in Hamburg, Germany. Today, it is one of the leading agencies in Germany for digital marketing. Today, UDG has twelve offices in Germany and in London, United Kingdom. The headquarters of UDG is in Hamburg, Germany. Aside from Germany, UDG has expanded in UK and Switzerland. UDG has received many international awards. It ranked first in German Internet Agencies in 2013.
Need a professional team for your next online marketing campaign? Why not consider Two Bulls?
About the Team
This digital creative agency is composed of more or less 1000 individuals. The CEO of UDG is Jessica Peppel-Schulz.
The agency is composed of more or less 600 employees working together. The management is headed by the Chief Executive Officer, Jessica Peppel-Schulz. Other members of the management are Dr Gisbert Grasses, the Chief Financial officer; Micheal Topler, the Chief Relationship Officer; Christopher Burbes, the Executive Director Corporate Communications; and Simon Loebel and Tim Nixodorff, the Chief Operating Officers.
EQT, a leading private equity fund with investments in Northern and Eastern Europe, Asia, and the USA is a strong partner and financial investor of UDG. Actually, EQT helped UDG to exist. Until today, EQT provides the agency with strategic support, other from those it gets from its networks of industry experts.
Services
Strategy, Consulting and Change: It is evident that for all brands to become an e-Company, it needs a good digital strategy. UDG creates a strategy that will help you achieve whatever you are aiming for. This service includes Digital Strategy, Brand Strategy, Programs and Project Management, Business Consulting, Service and Process Design, and Change Management.
Data, Reporting, and Insights: For your continuous success, UDG offers these services. It gathers data, evaluates your performance, and compiles suggestions for redesign and optimization. This will give an expert performance for your brand. Subservices are User Tracking, Social Media Monitoring, Customer Journey Analysis, Usability Testing, Dashboards, and Business Intelligence.
Campaigns, Content & Social: These three are very important because they can be the core of a modern brand management. UDG makes exciting and fun campaigns that are effective for your target audience. The agency also creates contents that are a combination of informational and entertainment aspects. Social Media concepts help in the effective interaction with clients. This includes Creation, whether on or offline, Campaigns, which can be BTL and ATL, Customer Relationship Management, Social Media, Marketing Automation, and Content Marketing.
Sites, Portals & Applications:  This service aims for a continuous optimization of your brand. UDG makes an outstanding digital presence, applications, user experiences, and designs to achieve your goals. It includes User Experience and Design, Information Architecture, Development, which can be Frontend and Backend, Architecture and Consulting, CMS, PIM and Shop Systems, and Hosting.
Media & Performance Marketing: UDG analyses present advertising channels to win a customer. It also optimizes conversion by creative advertising. The sub-services of this category are Media, Search Engine Optimization or SEO, Search Engine Marketing, Social Media Advertising, Affiliate Marketing, and Cooperation.
Learning & Development:  Employees should never stop learning. That is why UDG also gives support in the integration, selection and individual development of employees. It includes E-Learning and Mobile Learning, Blended Learning and Face-to-Face, Knowledge on-Demand, LMS Consulting, Training Strategy, and Course Contents.
Some Examples of Their Work
UDG has no samples works on its website, but it provided for clients to whom its services were rendered. No links were provided.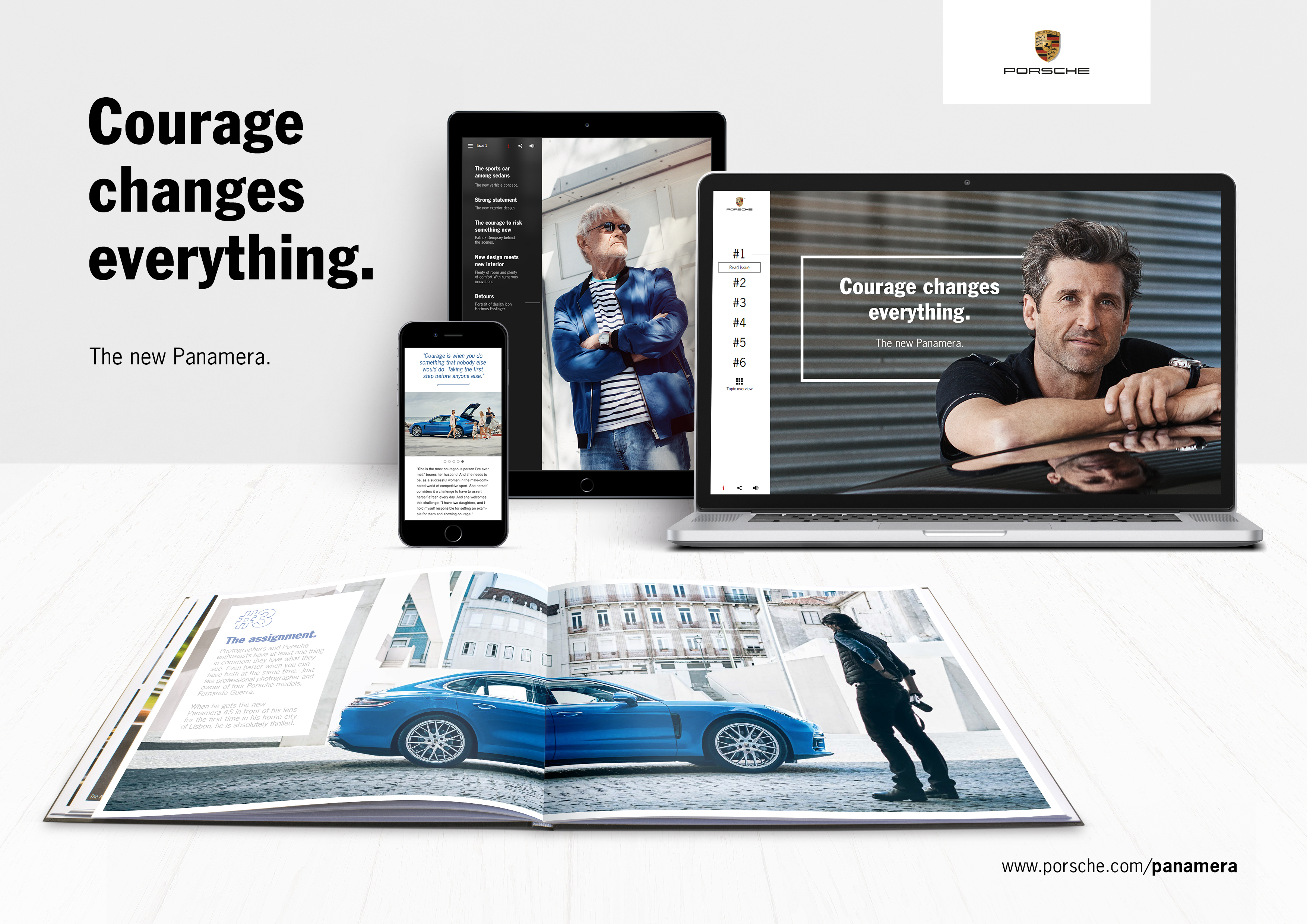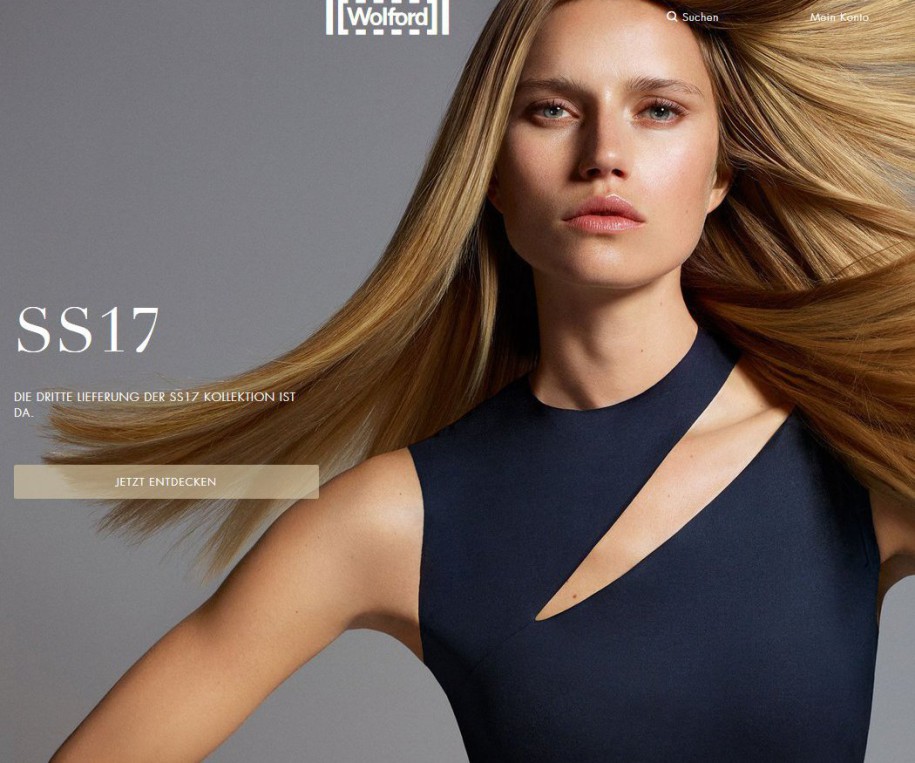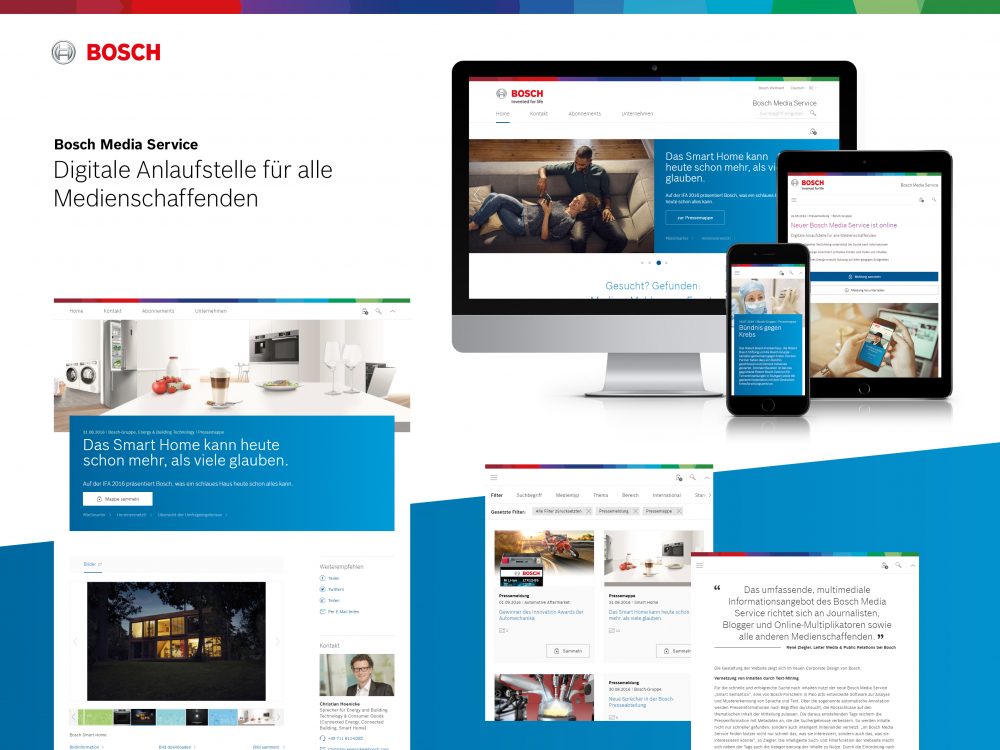 UDG is a creative web agency that offers various services. It just requires you to tell them your story and goals, and how much you want your brand to succeed. You can get to know more about UDG by visiting its website.
Contact an agency creative today!