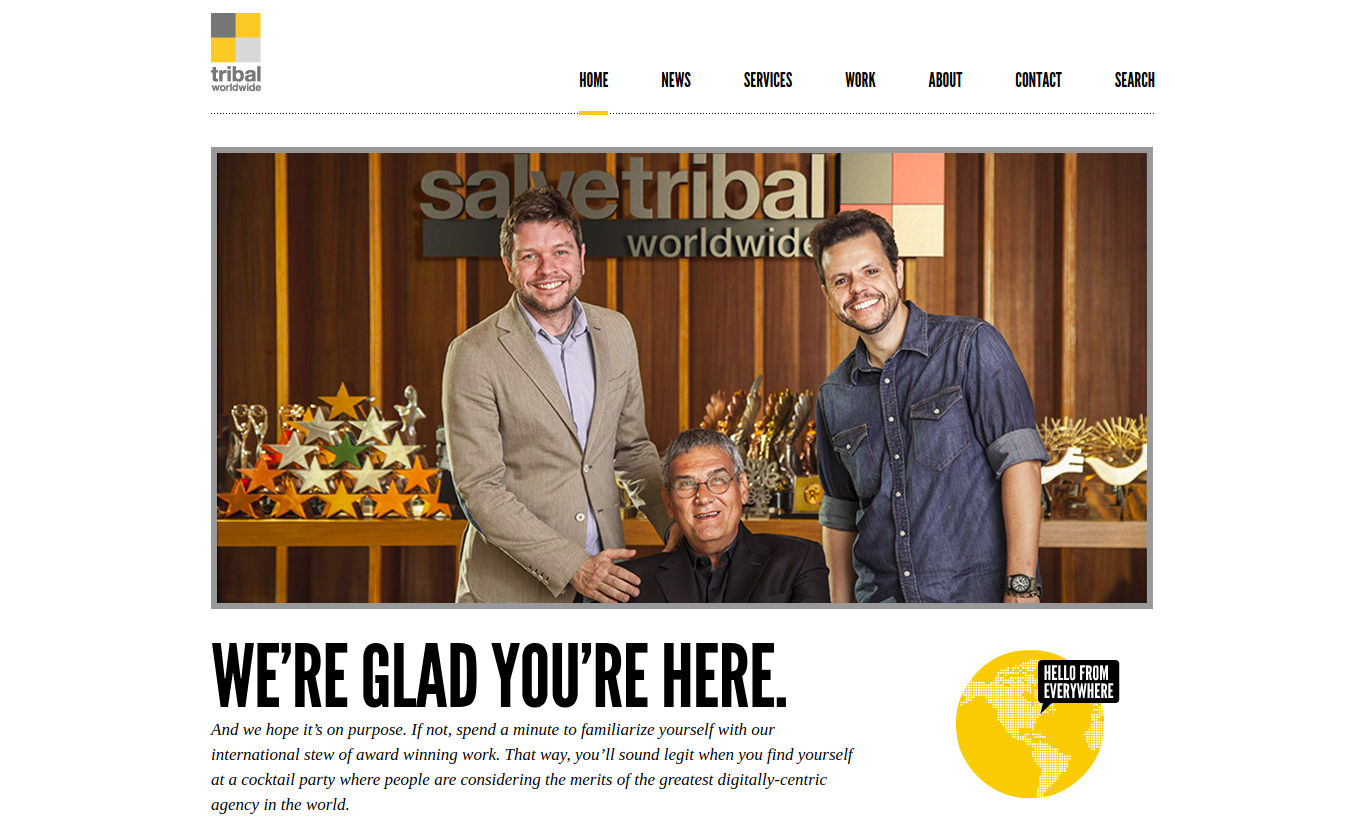 Creative Agency Tribal Worldwide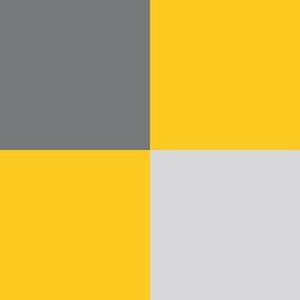 Country: Germany
City: Berlin, Wolfsburg, Hamburg
Services Provided: Video, Social, Mobile, Development, Websites, SEO, Games, Advertising
Full Address: Kurfürstendamm 206-209 Berlin 10719 Germany
About the Agency
Tribal Worldwide is a creative design agency that specializes in online advertising. The creative communications agency assists its clients beat the strong market competition through effective content, responsive platform designs, and media visibility. The company believes in providing big and exceptional ideas for every client and project it works with. It has an infectious passion for design and its goal to achieve better every day. It has created a culture of exceeding what is expected, creating better designs, and a desire for continuous progress.
Short History
Headquartered in the busy city of New York, Tribal Worldwide can be found anywhere – from its main office to the tip of your fingers working on that keyboard.
Tribal Worldwide started in 1997 and made significant changes in online advertising ever since. It has been recognized by numerous award-giving bodies in the industry and it has been gaining positive commendations since then.
In 2012, the company had been inducted into the prestigious FWA Hall of Fame. Following that year, it was given the FWA People's Choice Award for Adidas campaign "Nitrochange Your Game". On that similar year, Webby Awards titled it "Agency of the Year".
In 2009, it was the first digital agency to be entitled "Global Agency Network of the Year" given by Advertising Age. The same year, it won Grand Prix in Film at the Cannes Lions International Festival of Creativity.
About the Team
This agency creative has more than 1,200 members working from different parts of the world. The team is led by Jeff Cheong, President of Tribal Worldwide in Asia. Mr. Cheong initiated the start of Tribal Worldwide Singapore. Richard Guest leads the US operations in New York office where he oversees over 85 employees on numerous accounts. Alistair Beattie serves as the President for Europe, Middle East, and Africa operations. Beattie has more than 20 years of expertise specializing in digital brand development.
Services
Tribal Worldwide is a creative marketing company that offers a wide range of product design and development. Among these services are the following:
Strategy: Tribal Worldwide helps clients in designing the best and most effective strategy on how to position their brands. It makes your brand visible, engaging, and accessible to its target market. It places your brand in a platform where customers can have a unique experience of it. The company dedicates time and effort to plan the roadmap for your brand. This is to help you ensure that your product will go a long way in the business.
Social Media: In the past years, social media has dominated the online community. This is where customers interact, purchase, and review products. To make use of this platform, Tribal Worldwide uses social media strategy to connect with customers and users to one another. It uses a strategy to listen and find out what customers need and what they care about. Through this strategy, the company's team of experts will be able to design product campaigns that will surely appeal to the market.
Mobile: Tribal Worldwide creates mobile apps in order to stay help clients ensure that customers are experiencing its products – no matter where they are. It uses the big idea approach in developing useful applications for consumers.
Advertising: This is one of the industries where Tribal Worldwide excels. It is known for designing smart advertising materials and producing hard-to-ignore campaigns.
SEO/SEM: Tribal Worldwide sees to it that your brand has the appropriate contents in order to generate searches. In this regard, the company designates team to write effective content. The company works tirelessly to ensure that your brand is noticeable across platforms. The company is known for delivering high search percentage and exposure for every product it worked on.
Websites: Tribal Worldwide also designs responsive and substantial websites for its clients. These websites help you grow your business online and on every platform it reaches. They give products a general makeover while introducing it to a better a more responsive platform where you can get the highest possible return on your advertising investments.
Some Examples of Their Work
HANDS FREE WEBSITE – Volkswagen from Tribal WorldWide on Vimeo.
Shutter for all from Tribal WorldWide on Vimeo.
McBike para McDonald's from Tribal WorldWide on Vimeo.
Tribal Worldwide is a company creative with years of experience, teams of experts, and dedication to product development – just the right ingredients you need for your brand.
Get help from the creative design agency today!