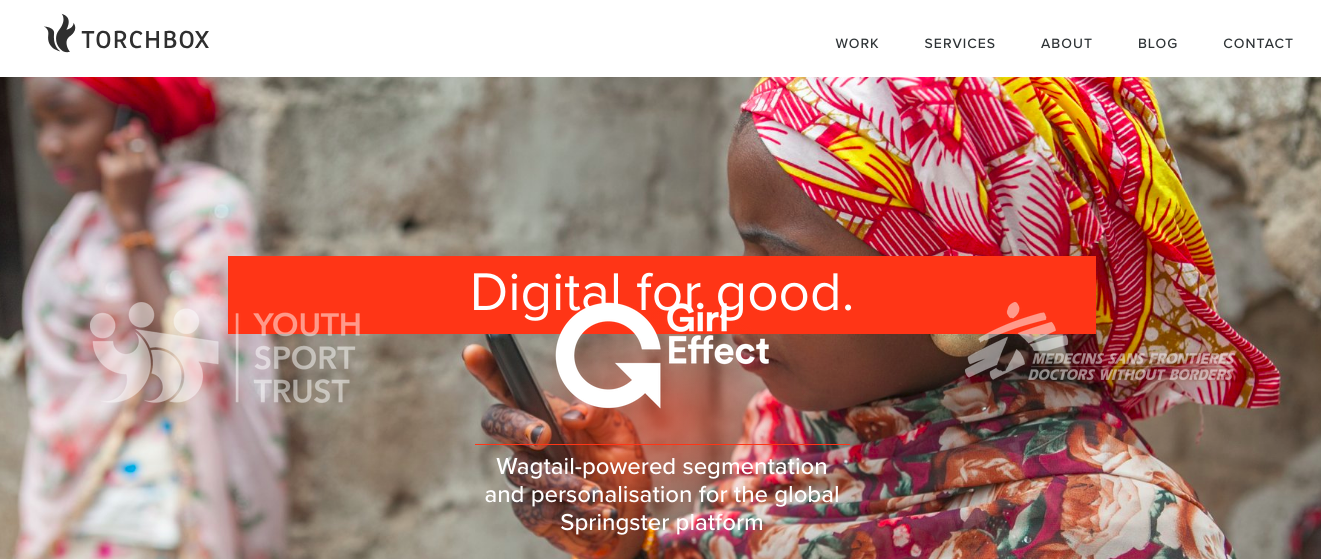 Creative agency Torchbox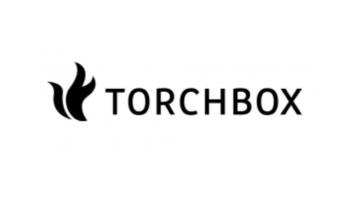 Country: UK
City: Charlbury
Services Provided: Digital, Design, UX, Drupal, Wagtail, CMS, Software engineering, Django, PPC, SEO, Social media management, Marketing, Strategy, Animation & video
Full Address: Torchbox Unit 9, Southill Business Park, Charlbury, OX7 3EW, United Kingdom
About the Agency
Torchbox is a digital creative agency with a difference. They create tremendous sites as well as build awesome tech applications for individuals trying to make the world a great place.
Short History
2000: The company was built by co-founders of the agency are Olly and Tom. Tom is a techie, while Olly is creative. Later on, they realized that they shared the same passion of wanting to drive a positive change.
2001: In the year 2001, the team of the agency outgrown the kitchen of Tom's. After Tom and Olly get a contract with their client in Oxford, they open the first office of the agency nearby Cornbury Park grounds.
2007: Since 2007, the agency has been using Drupal in creating beautiful and powerful sites for some of the best organizations, which include Chatham House, Greenpeace and University of Oxford.
2013: The agency won the design and build Royal College of Arts site.
2014: The agency open source content management system, which is Wagtail was unveiled. It is powered by Django and it has grown to become one of the new favorite CMS that power sites like Meningitis, Royal Drawing School and Global Witness.
2017: The agency was named as one of the United Kingdom best small agencies to choose.
About the Team
Tom Dyson: Technical Director
OllyWillans: Creative Director
Joz Ahmed: Drupal Developer
Roz Ash: HR Manager
Natalie Blackburn: Senior Project Manager
Dan Braghis: Senior Drupal Developer
Toby Brancher: Front End Developer
Rich Brennan: Python Developer
Alex Bridge: Senior Drupal Developer
Ashley Burgess: Marketing Manager
Victoria Chan: Senior Drupal Developer
Helen Chapman: Front end team leader
Ben Dickinson: Python Developer
Ben Enright: Senior UX Designer
Bekah Evans: Project Manager
Simon Evans: Front-end Developer
Paul Vetch: Client Services Director
Services
UX Design: The agency working collaboratively with organizations in strengthening their digital offering by understanding their users' needs, designing awesome online experienced and improving users' journey. Their UX design toolkit includes:
User research: They closely with clients with the use of quantitative and qualitative research methods in understanding who are the users, what barriers they face and what they need to achieve.  They are using tailored program activities, which include stakeholder and user interviews, analytics reviews, surveys and workshops.
Information architecture: They develop simple and effective information architecture that is based on the user needs. They are testing information architecture with the use of tree testing in ensuring all topics are easy to find.
Wireframing and prototyping: They are using the best tools in validating their research as well as testing design assumptions.
Visual design: The agency host creative positioning as well as co-creation sessions in exploring their client's brand.
Usability testing: They use a different range of quantitative and qualitative methods.
CMS development: Since Wagtail was launched, the agency used it in developing award-winning sites for the world's non-profits, charities and higher education organizations. Their Wagtail development services include migration, consultancy, ongoing support, development, hosting and implementation.
Web applications: The agency dedicated software engineers is using Django, Python as well as JavaScript in building scalable and robust custom web apps. Since 2000, they are helping world's leading organizations to affect positive change through open source web and powerful applications. Some of the web app types they build include data visualization and reports, monitoring and evaluation, 3rd party system integrations, grant management systems and SMS campaign software.
PPC management: They offer PPC management services for non-profits, higher education organizations and leading charities. This service specializes in Google Adwords, Google Grants, remarketing, optimization and reporting as well as training
Social media marketing: The agency helps the leading organizations to affect positive change through harnessing the power of content marketing and social media. This service includes social media strategy, media planning and buying, and community management, content and editorial production, consultation and training, lead generation, research and insight, and reporting and measurement.
Drupal development: Since 2007, the agency built award-winning and large scale Drupal sites for world's leading organizations, which include Chatam House, University of Oxford, Plan International, Mencap and Roman Baths.
Google Analytics: The analytics consultants of the company are all qualified and they are specializing in data storytelling, joining the dots between all devices and channels in delivering better online performance as well as increased sales.
Some Examples of Their Work
There you have the information you need to know about Torchbox. If you want to work with an award-winning creative web agency that delivers the best solutions for your business and help you with all challenges you faced, Torchbox is a great choice.
Find out more about a digital creative agency. Read more about the different creative company profiles we have on this site for you today!